I have been excited about shooting Tonya + Jon's wedding since I met them in January… They are such a fun and unique couple and their wedding totally complimented their personalities. Tonya also admitted that she is a Pinterest addict and created some of her wedding details to reflect her love affair with the website :)
Venue : Flanders Art Gallery
Bride's dress : David's Bridal
Bride's shoes : David's Bridal
Brides hair & makeup artist : Glam Lounge
Bridesmaids dresses : David's Bridal
Catering :  QShack
Cake/Dessert : Krispy Kreme
We started shooting at Glam Lounge where the girls were getting their hair and makeup done. I love the colorful atmosphere!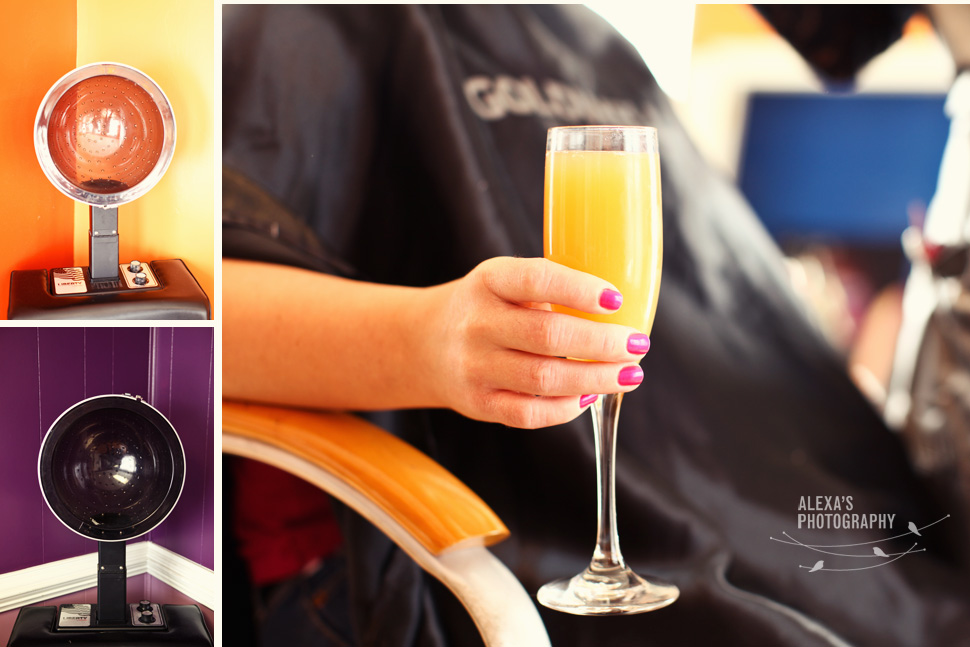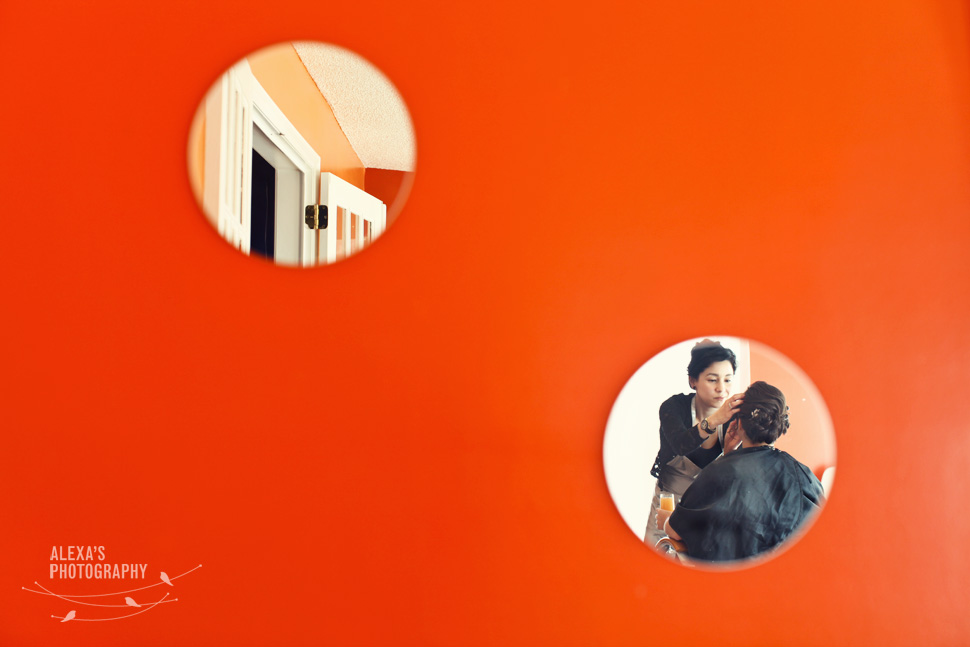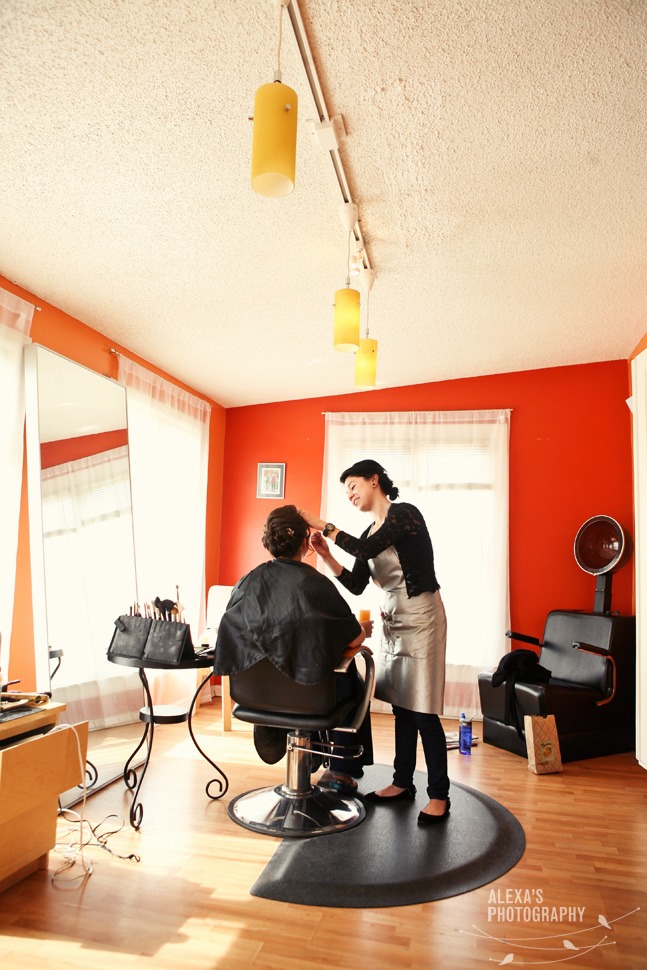 Flanders art gallery is such a cool space!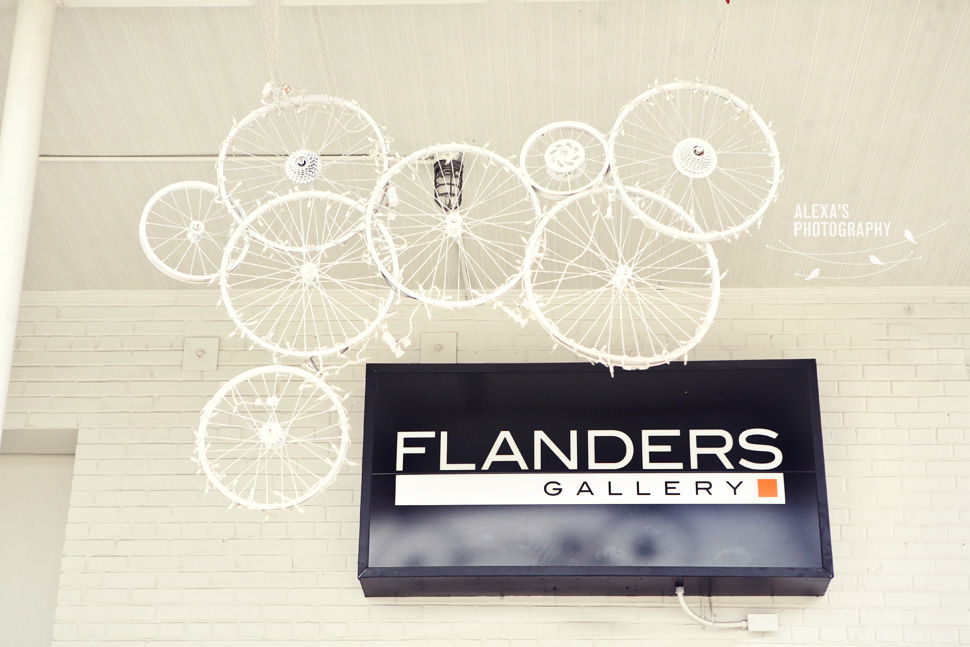 I loved the funky and modern details from this wedding.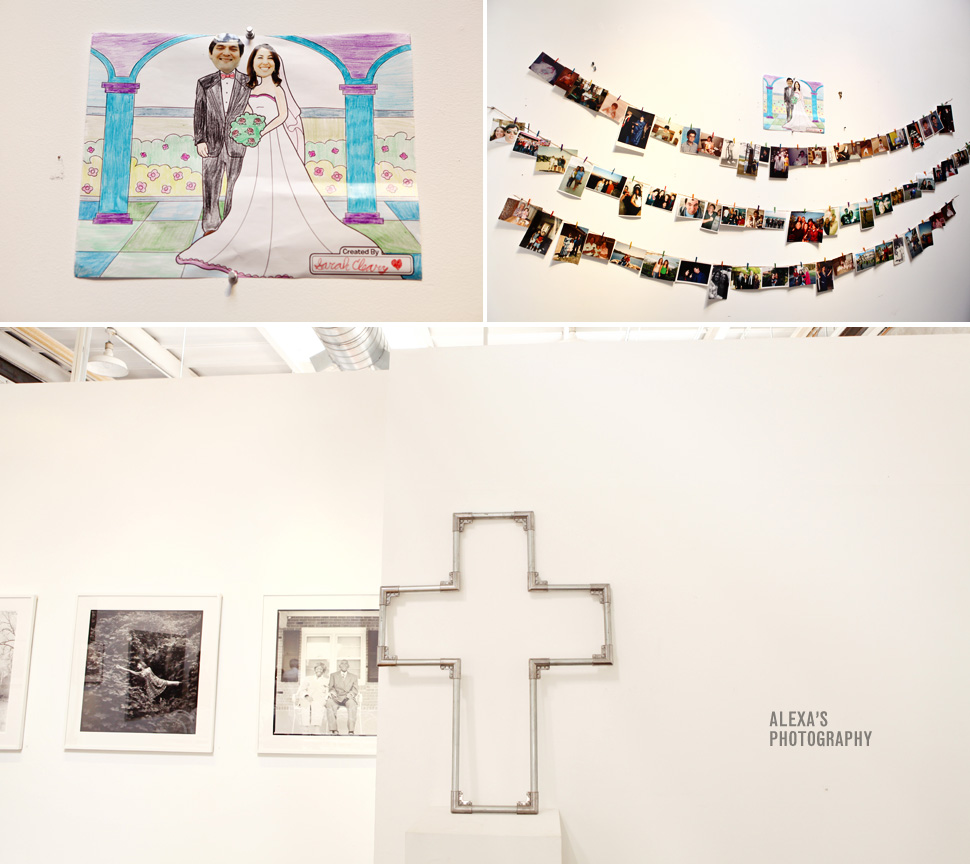 Jon picked out his own wedding shoes… and he was pretty excited about his choice, too :)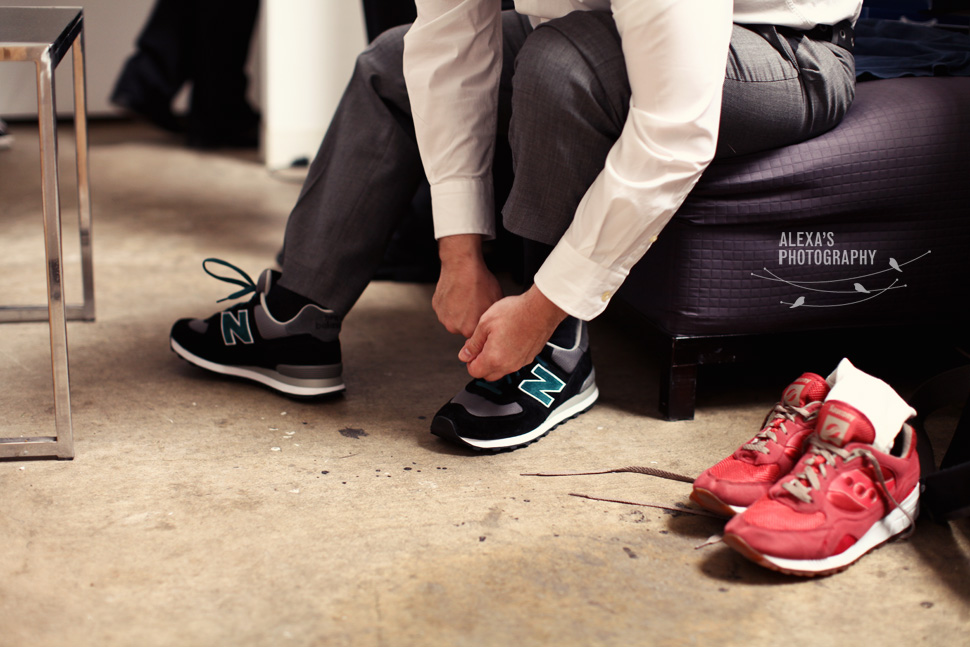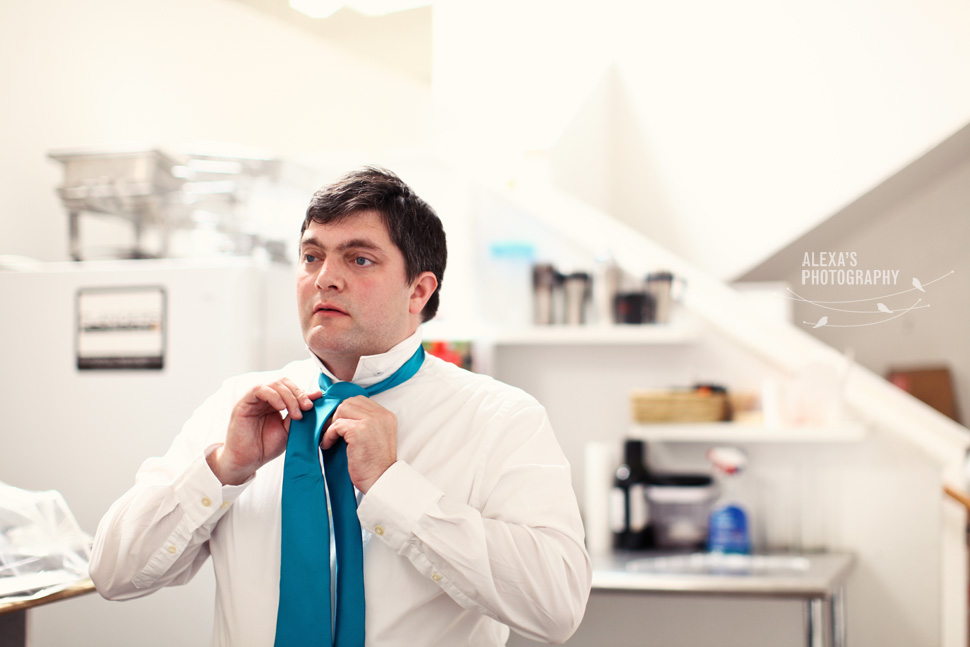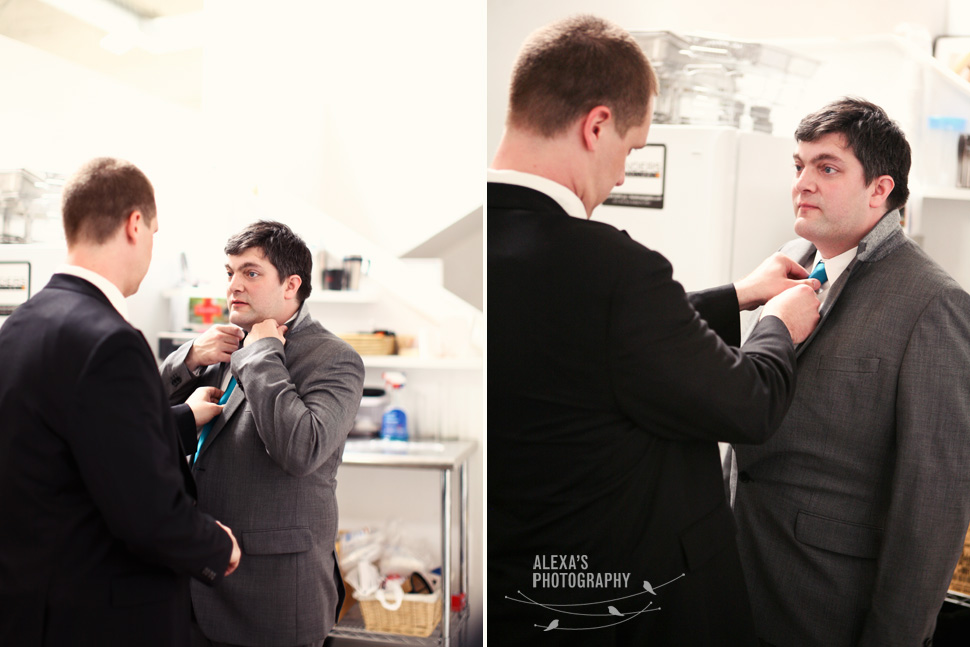 Jon is such an awesome guy…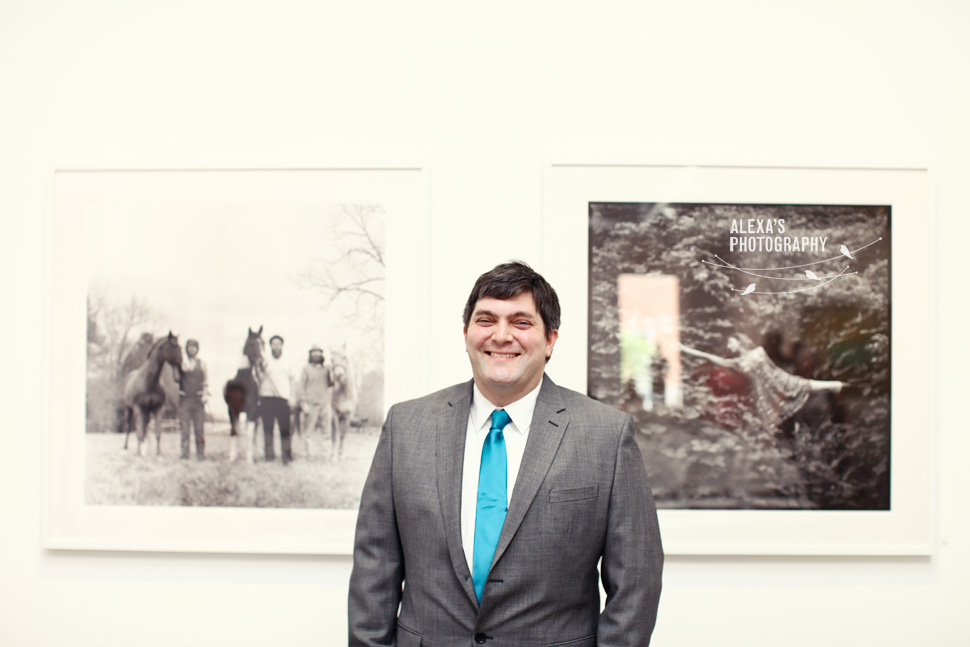 …He and the groomsmen were cracking me up during portrait time.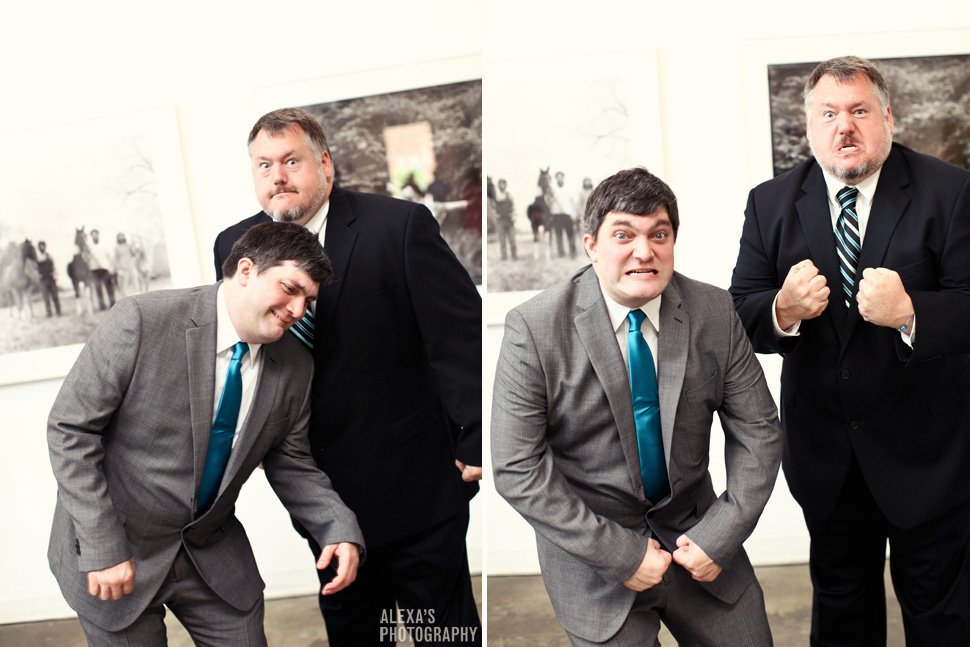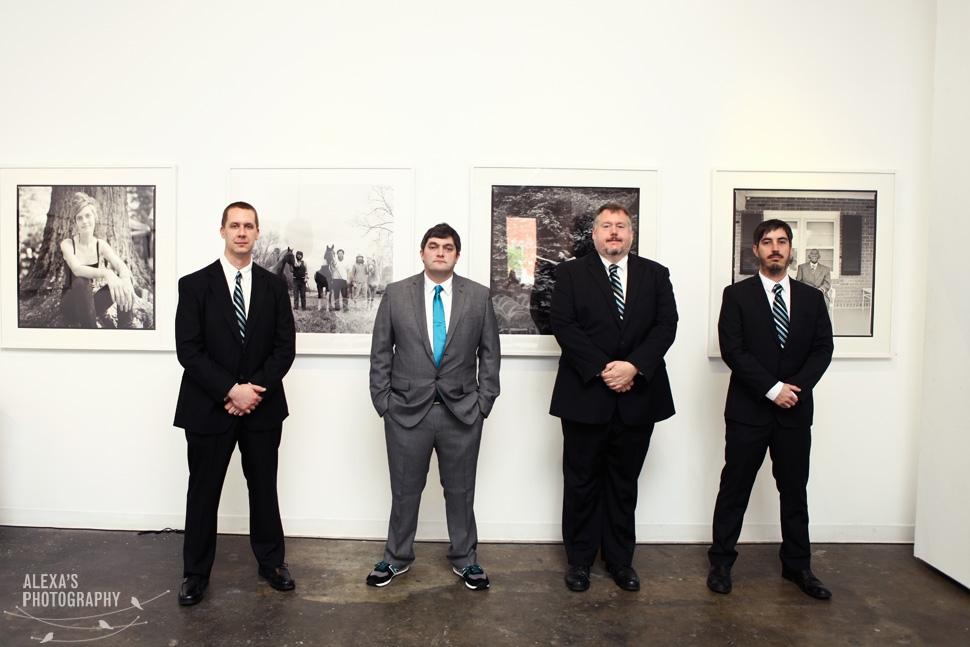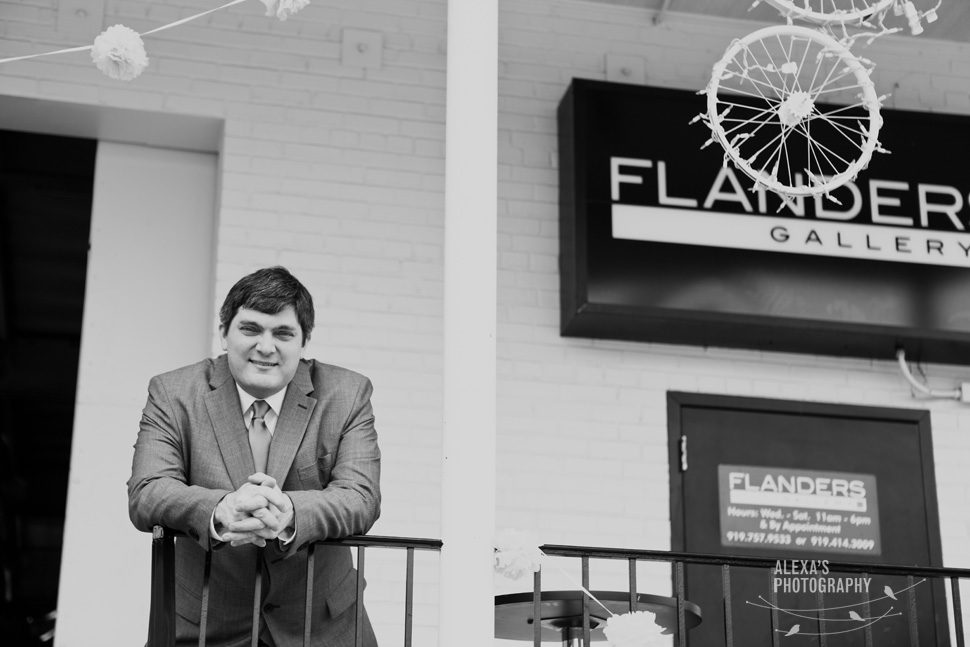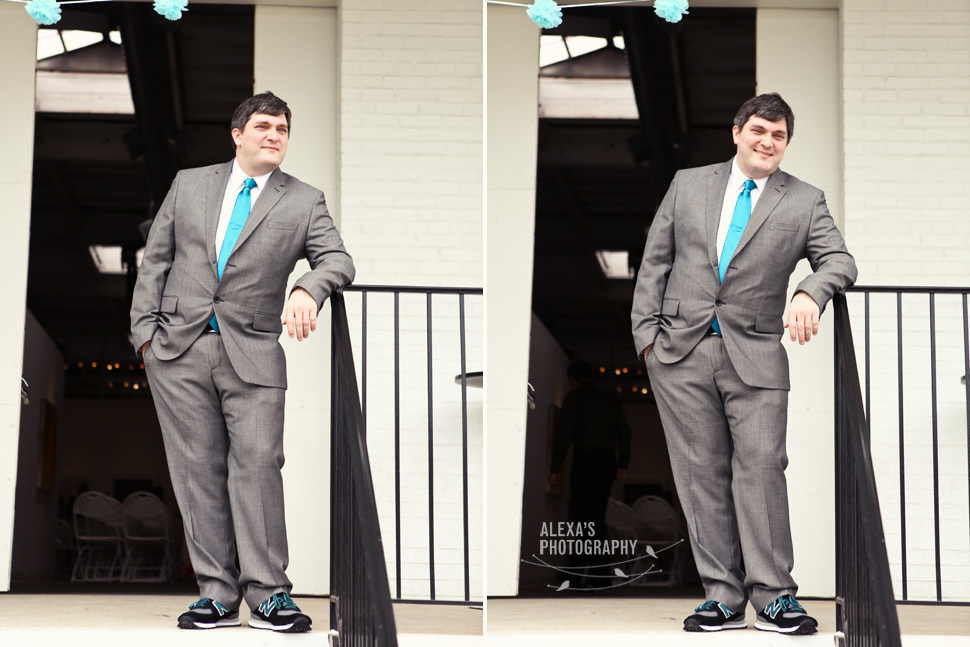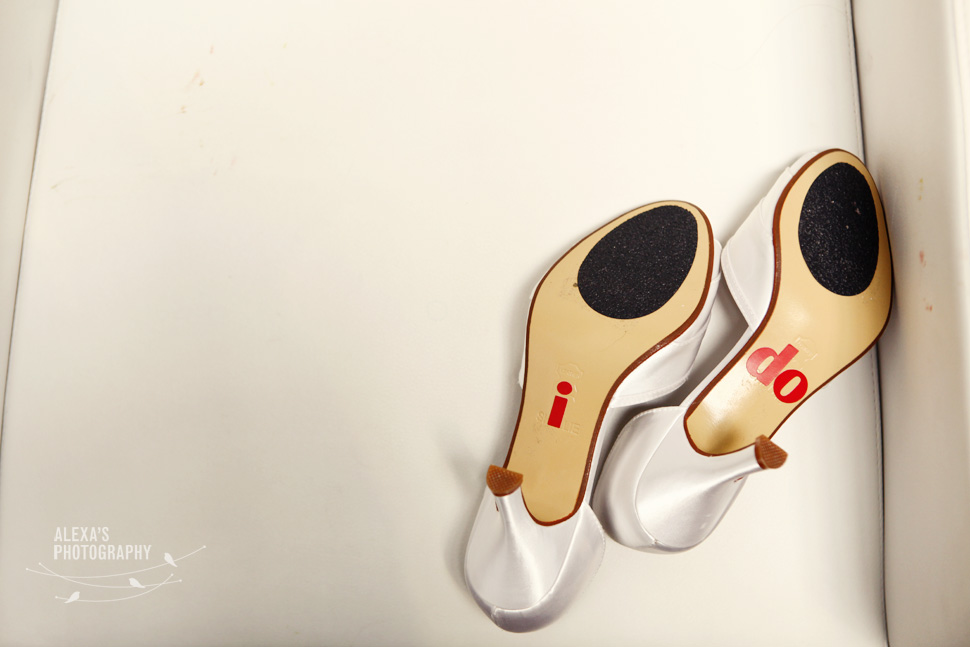 A few finishing touches on the bride. . .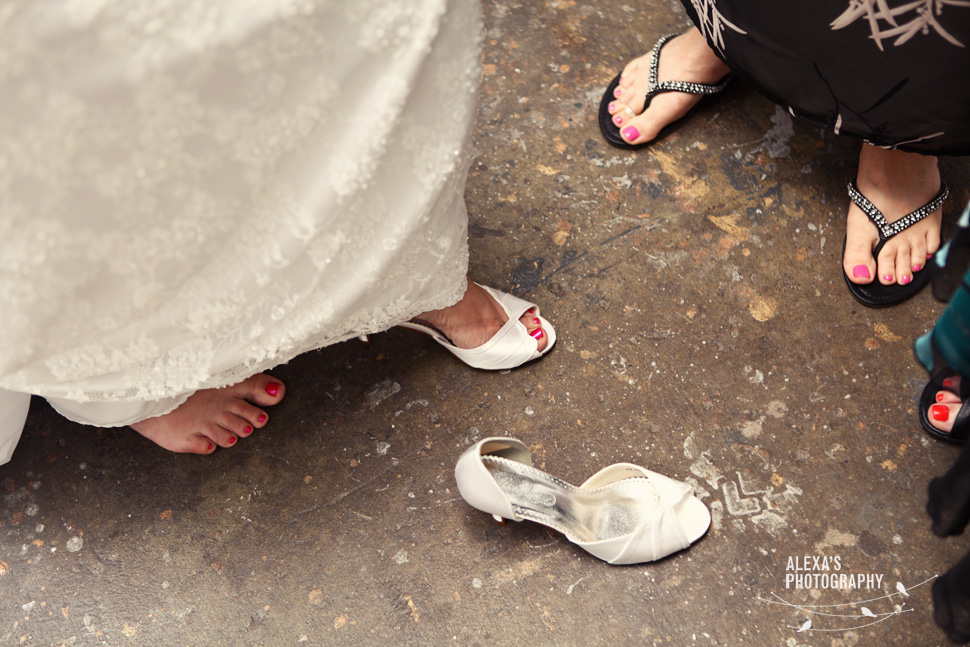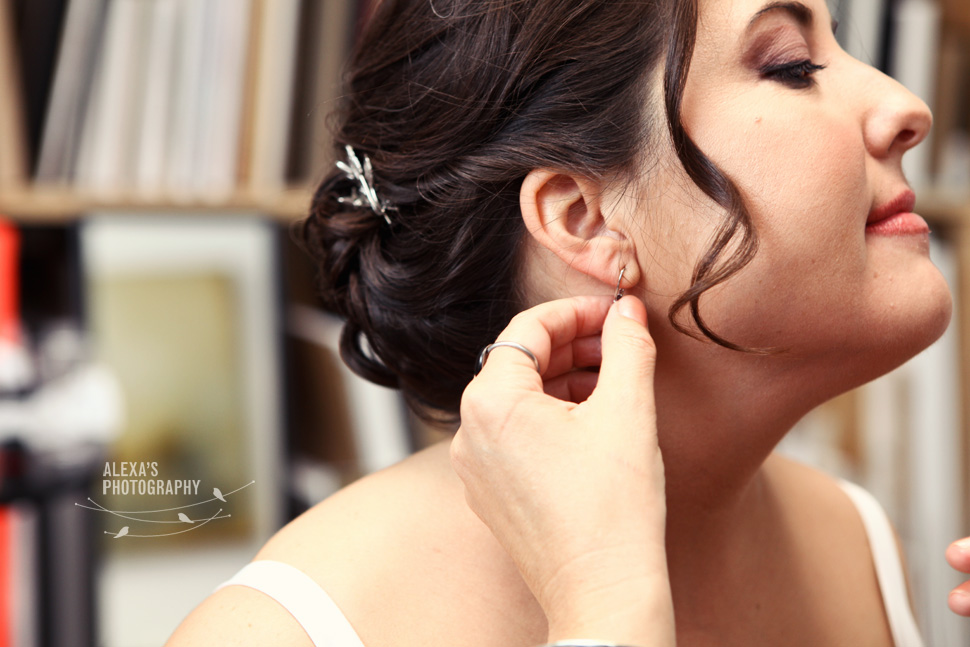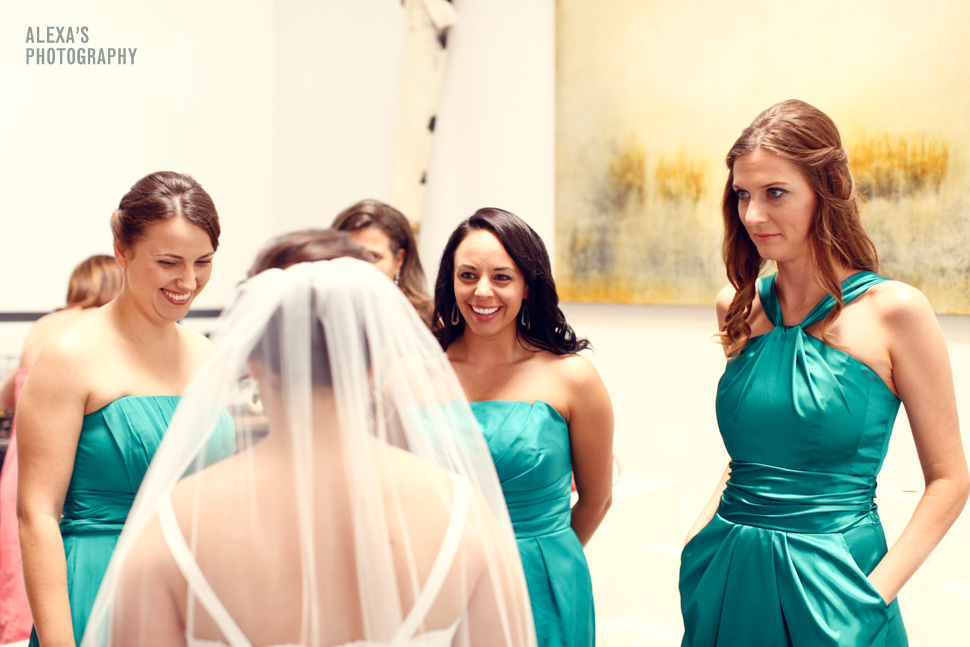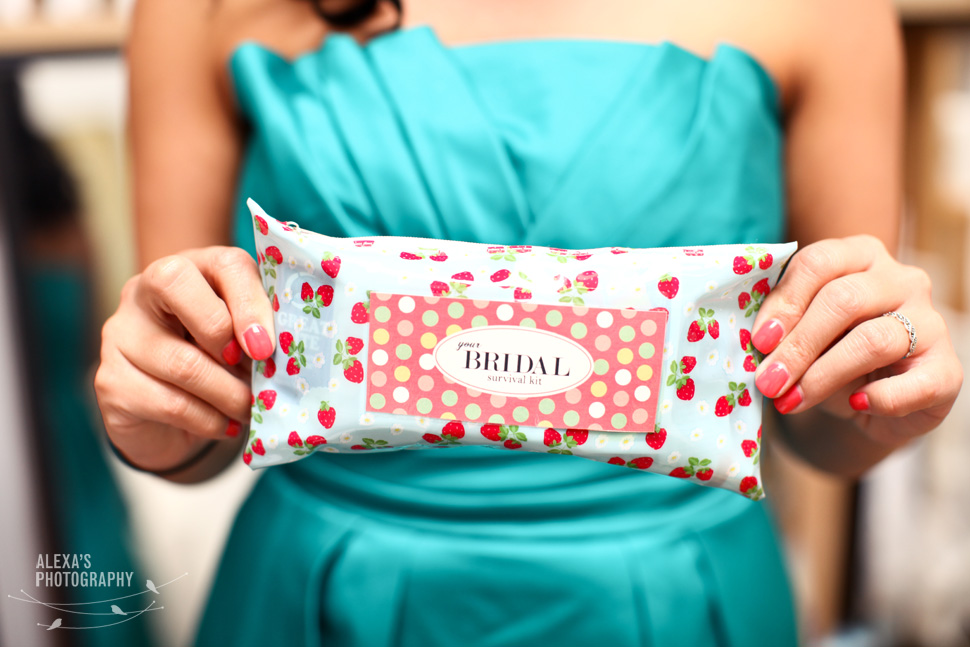 I LOVE all the tech-y details of this wedding. This hollowed out Mac computer was used to hold cards on the gift table. Just slip the envelope into the disc slot!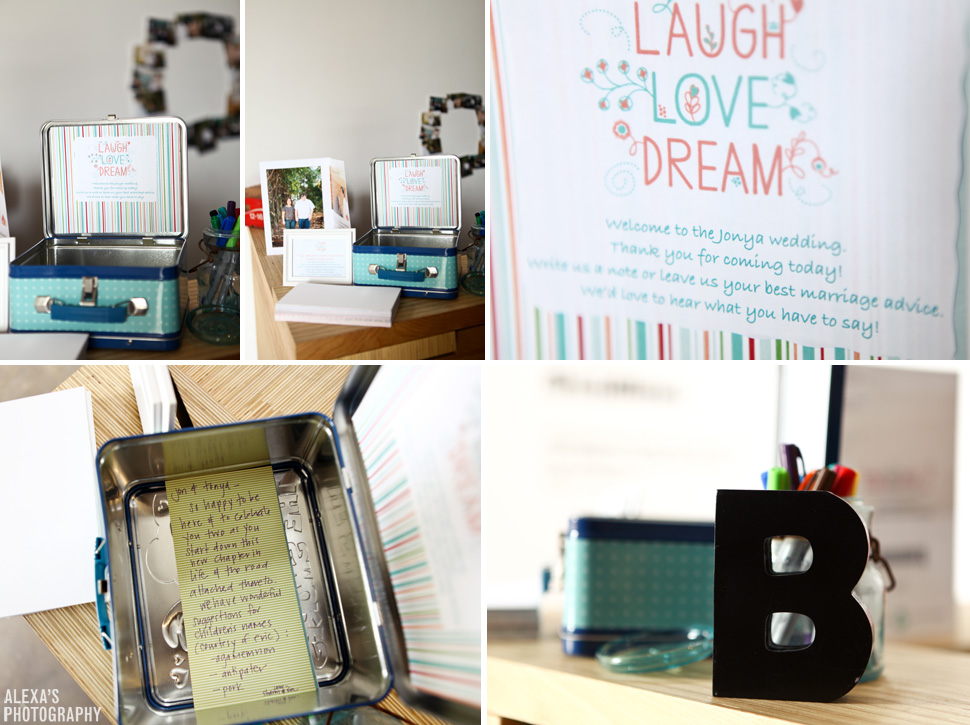 Oh yeah, and this? Soo cool. Jon + Tonya (Or "Jonya", as they're known to close friends) created a mix cd as a wedding favor and slipped the program in the other side.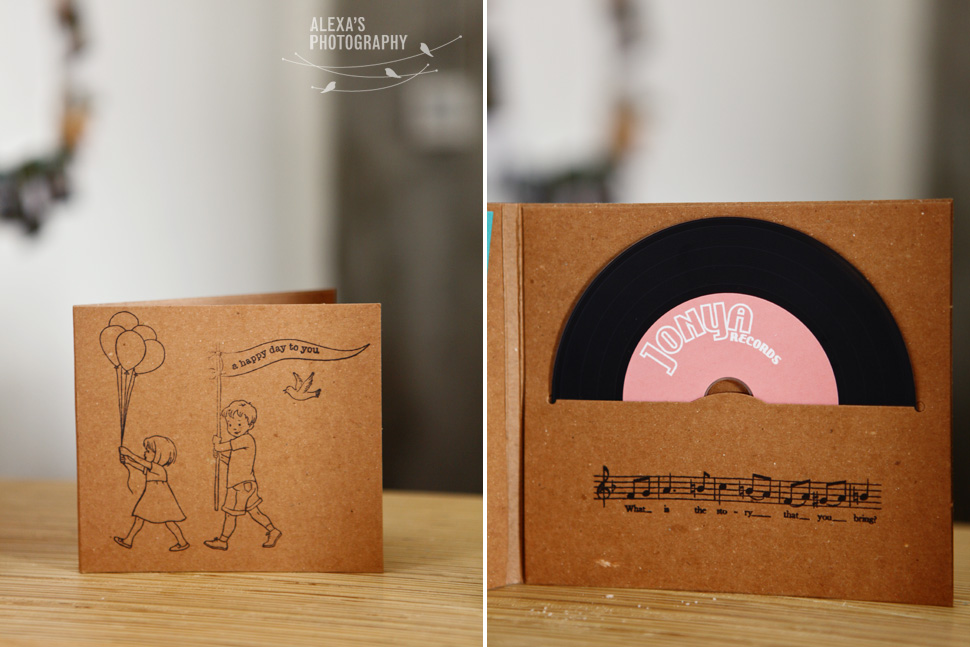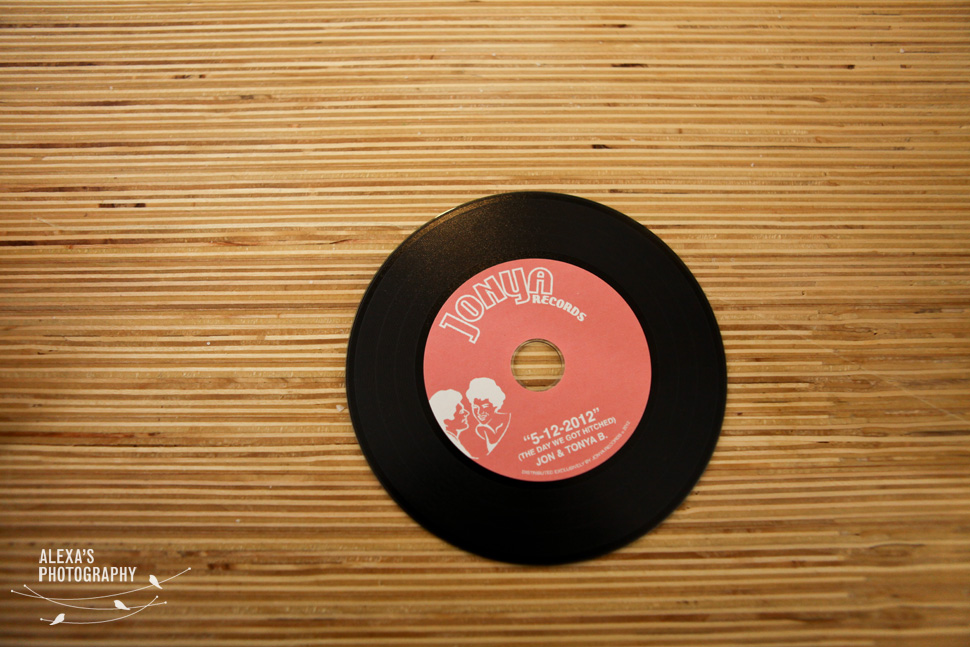 The scrapbook that Jon created for Tonya was on display. It included tickets from events, dates, and even their first emails to each other!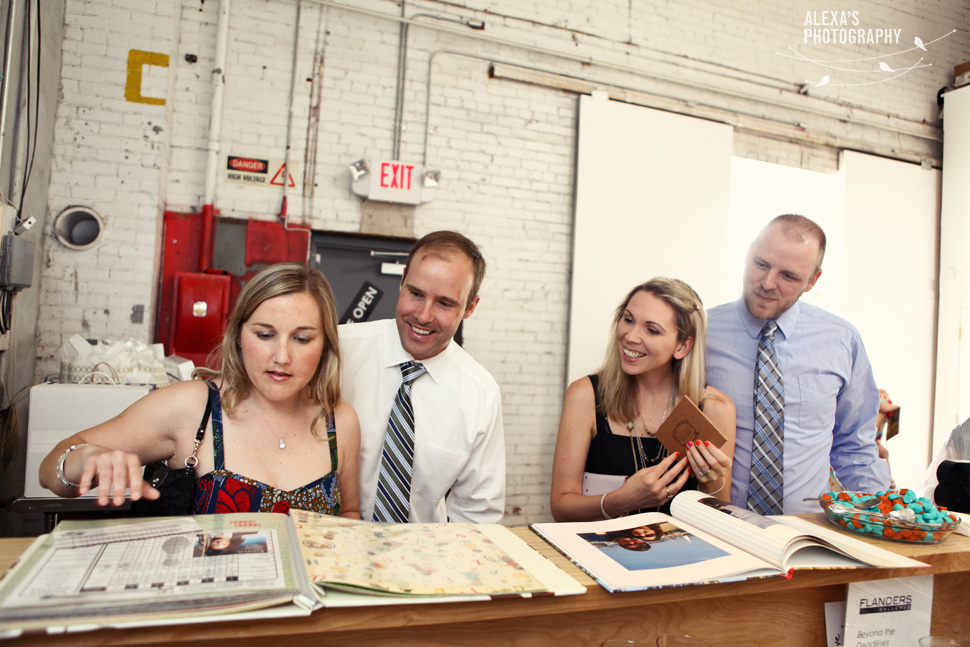 I love the change in Jon's face when Tonya appeared at the end of the aisle. . .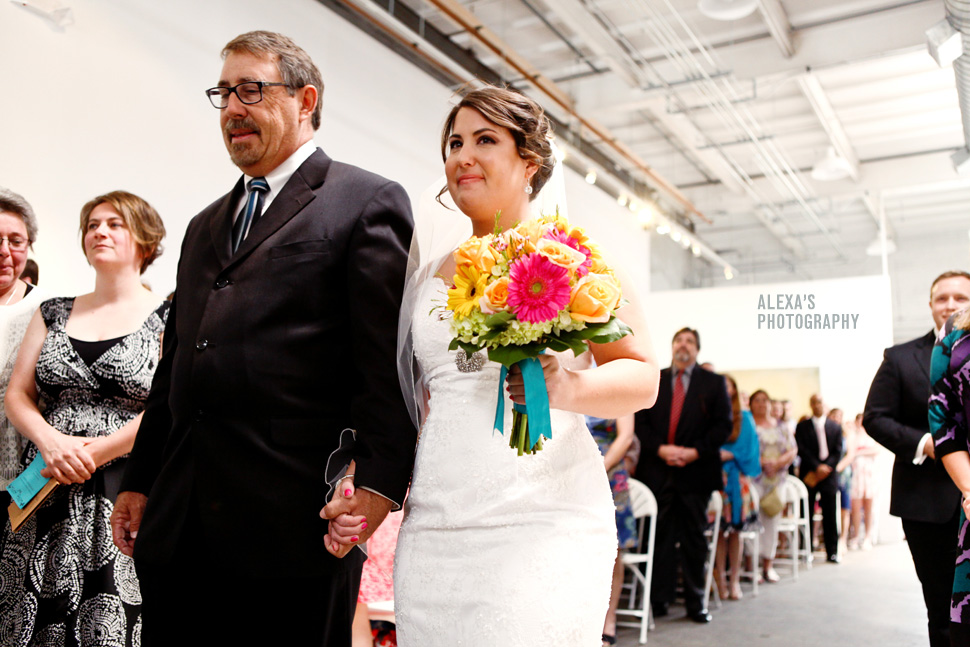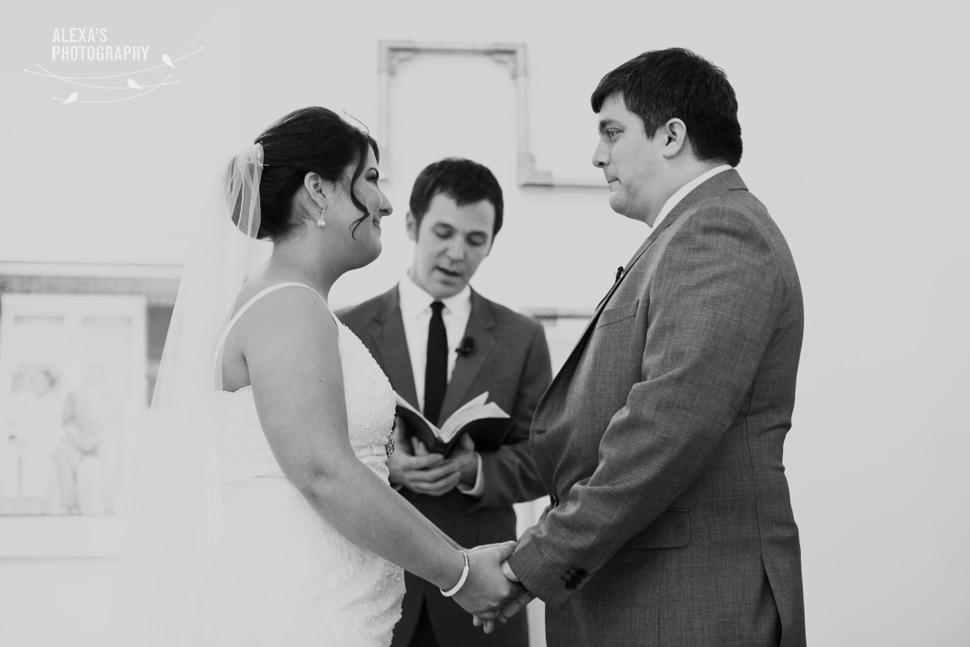 The ceremony was perfect… full of laughs and tears for everyone!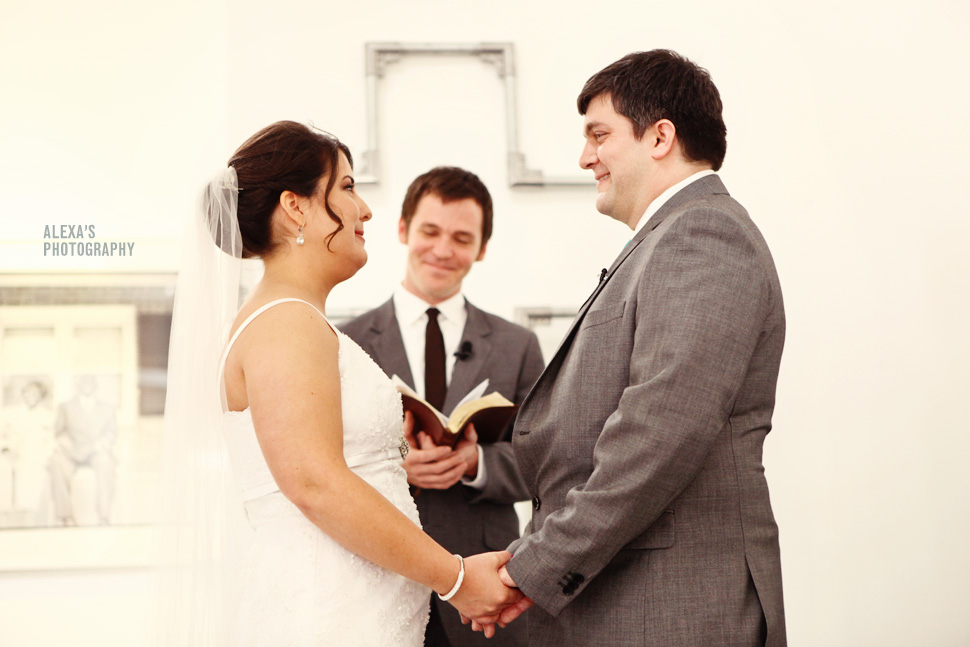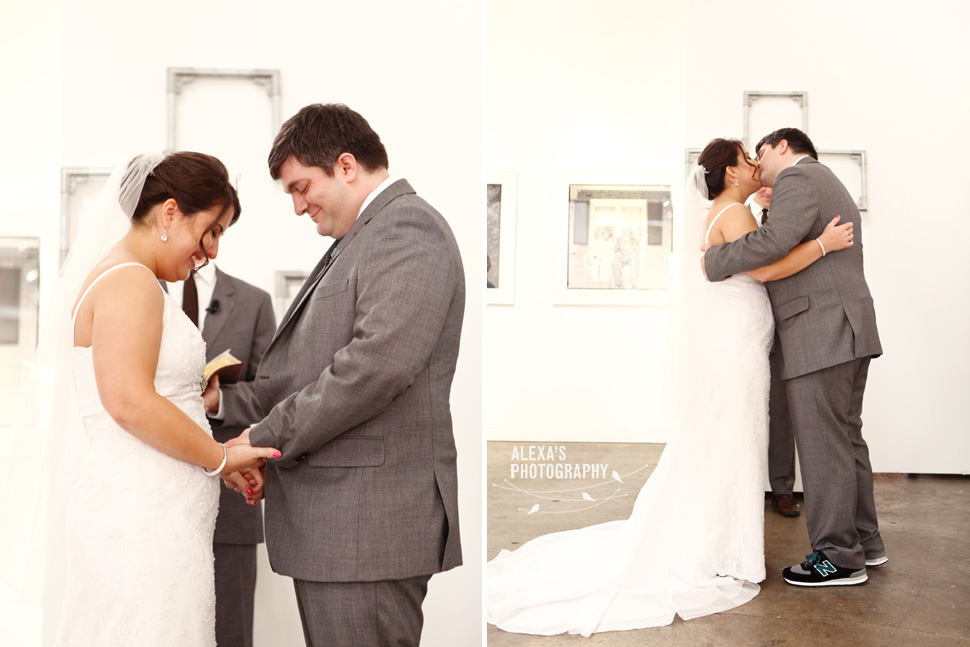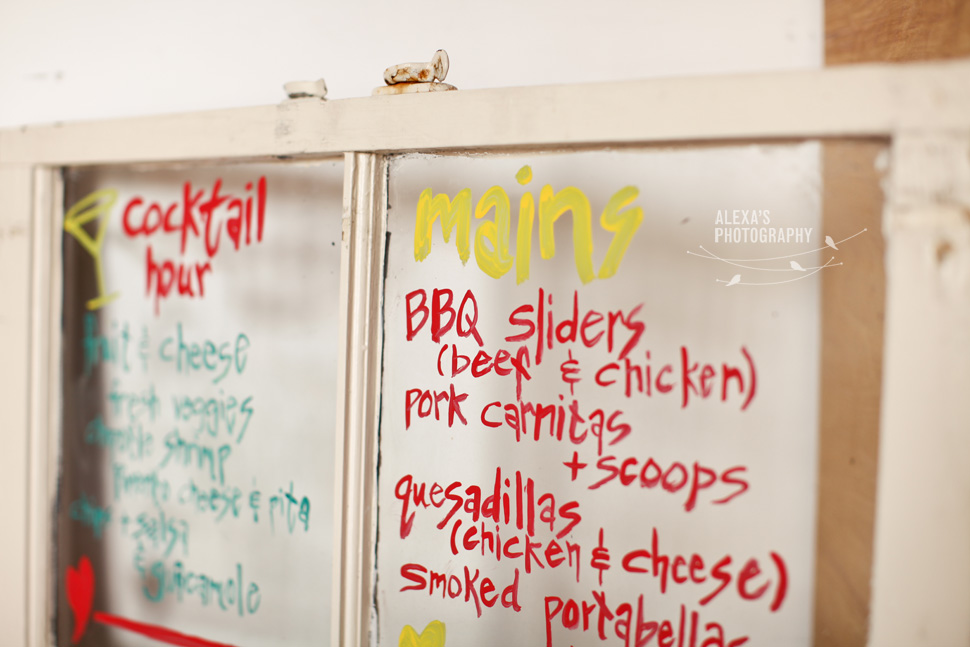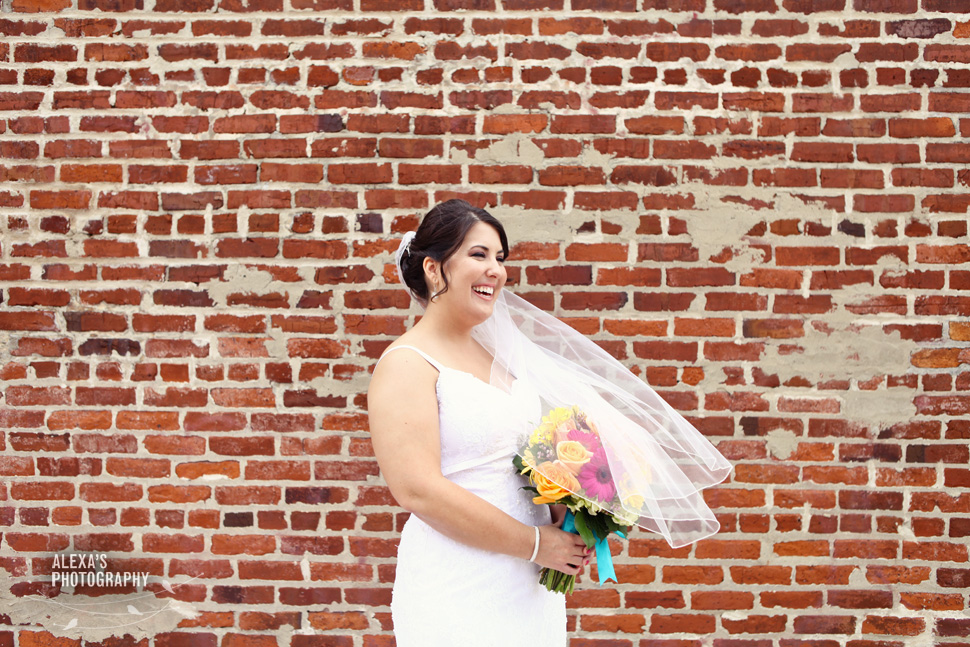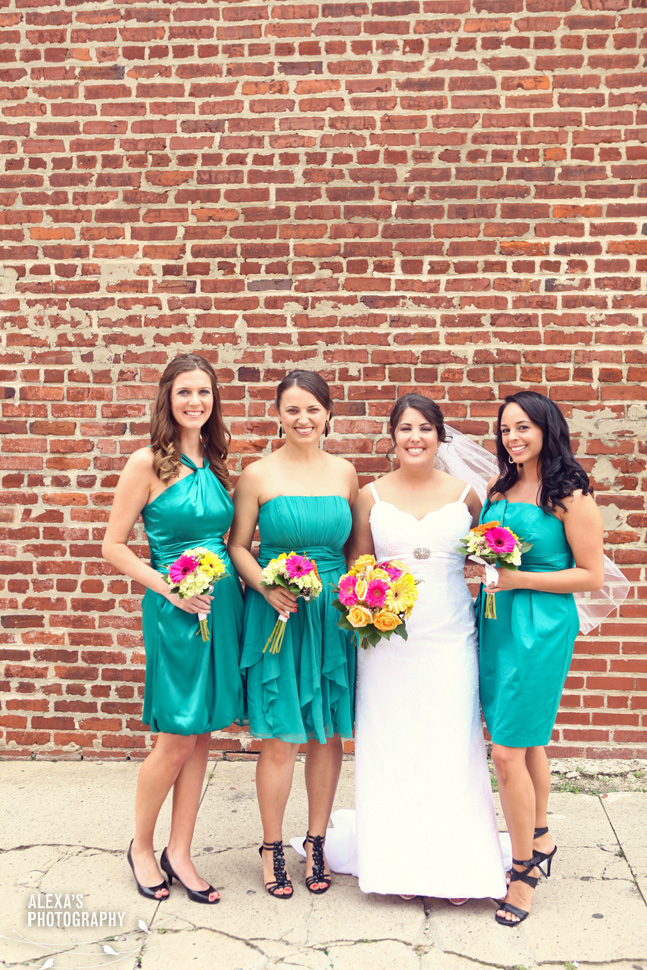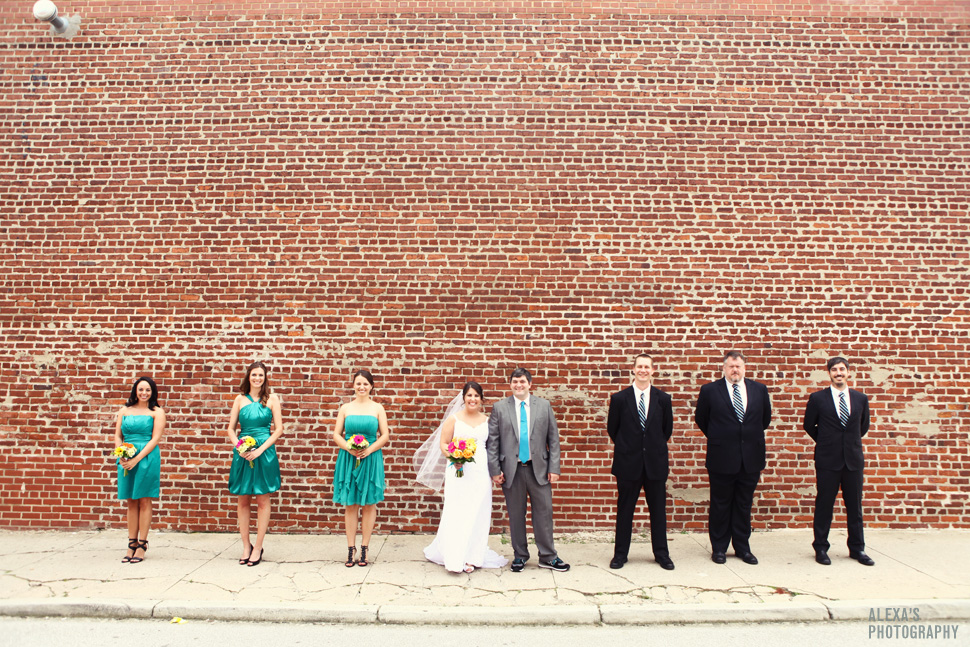 These two are so fun together!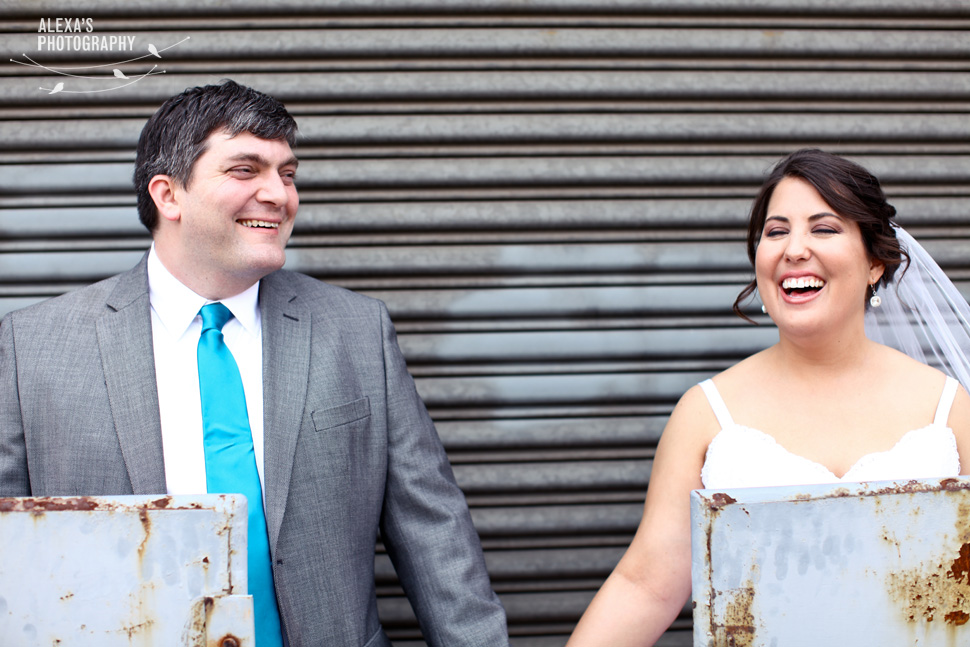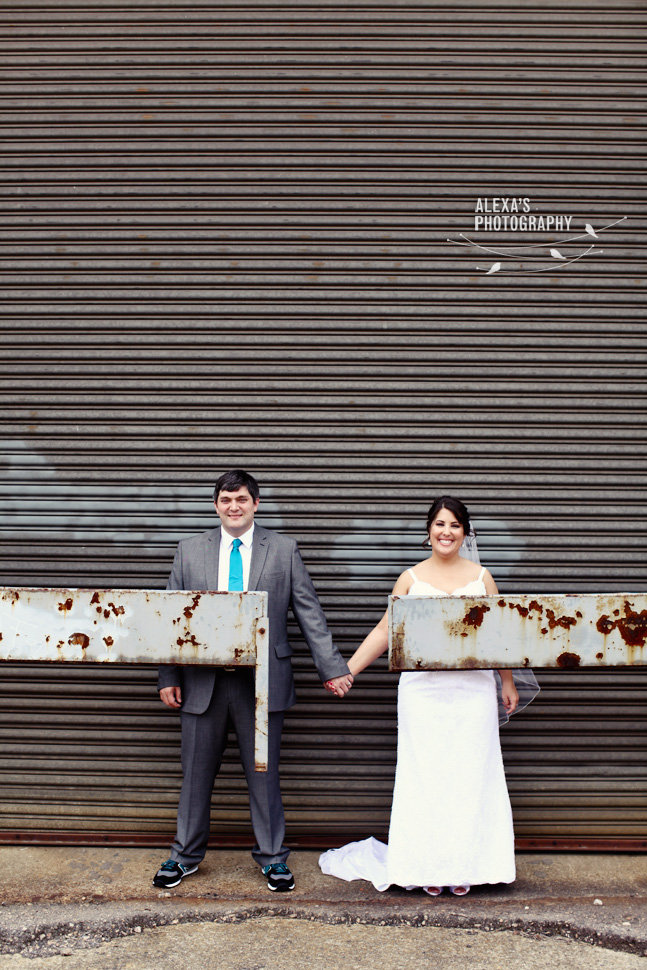 We had plenty of time for portraits so we got to walk a couple of blocks and find lots of great places to shoot!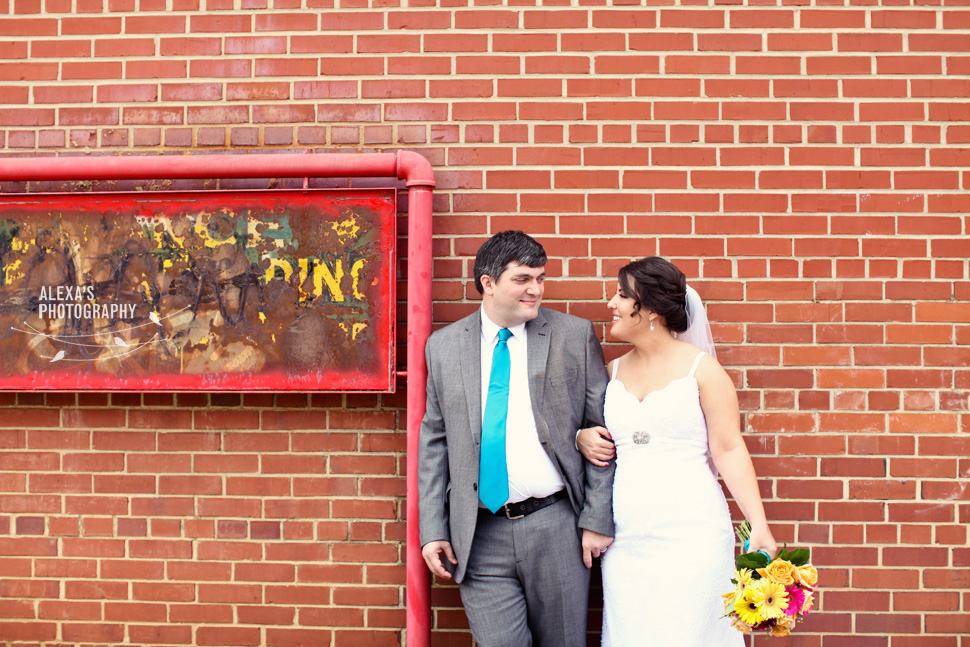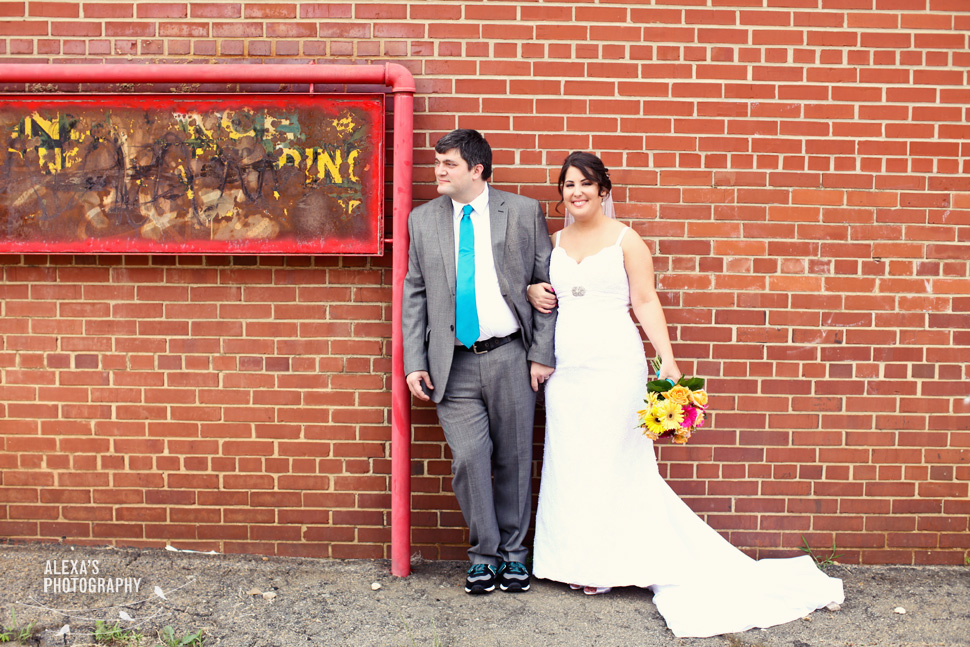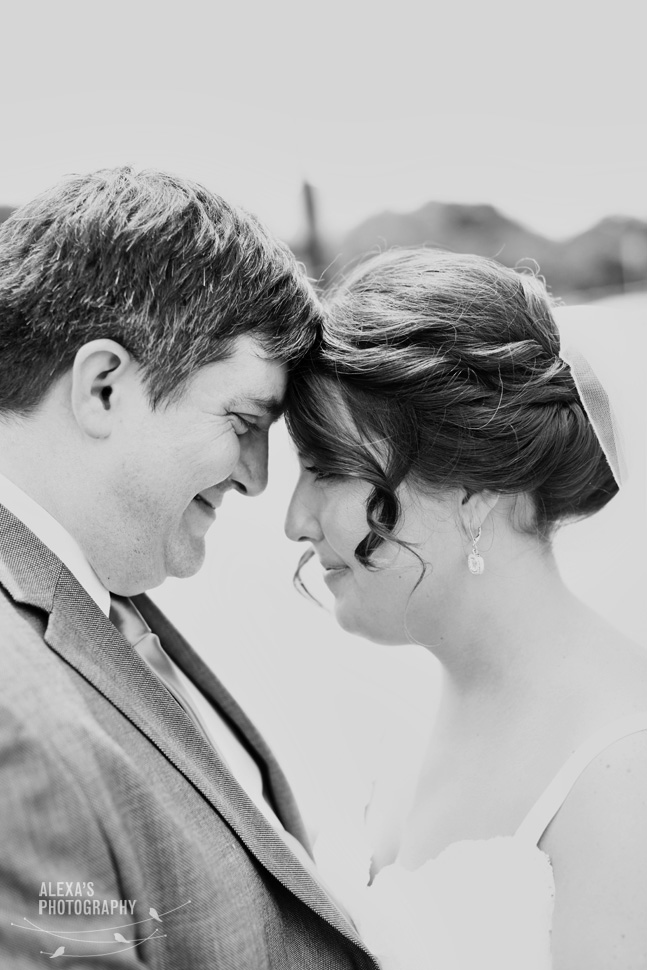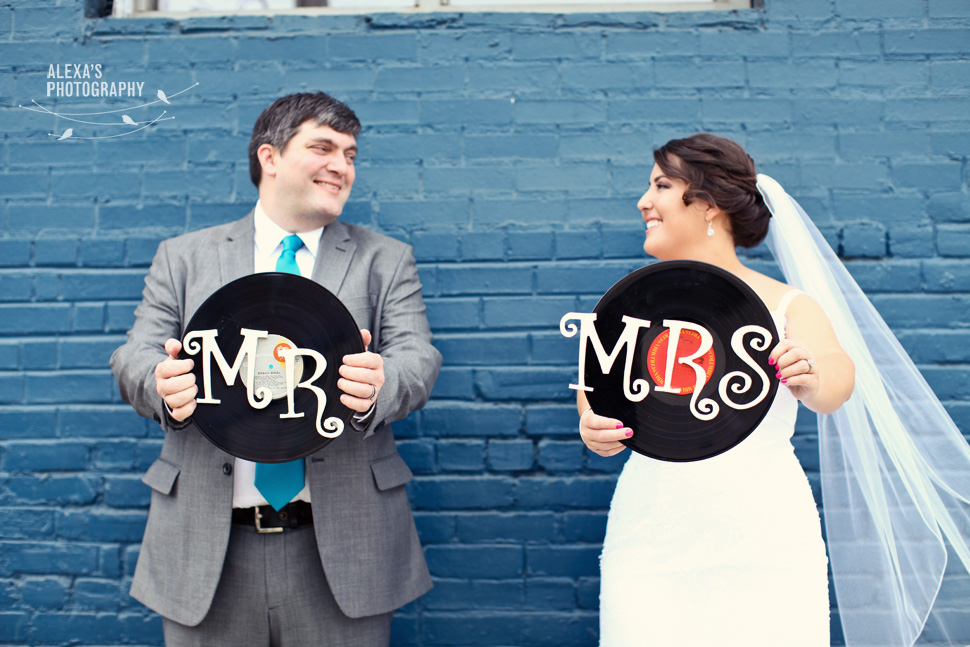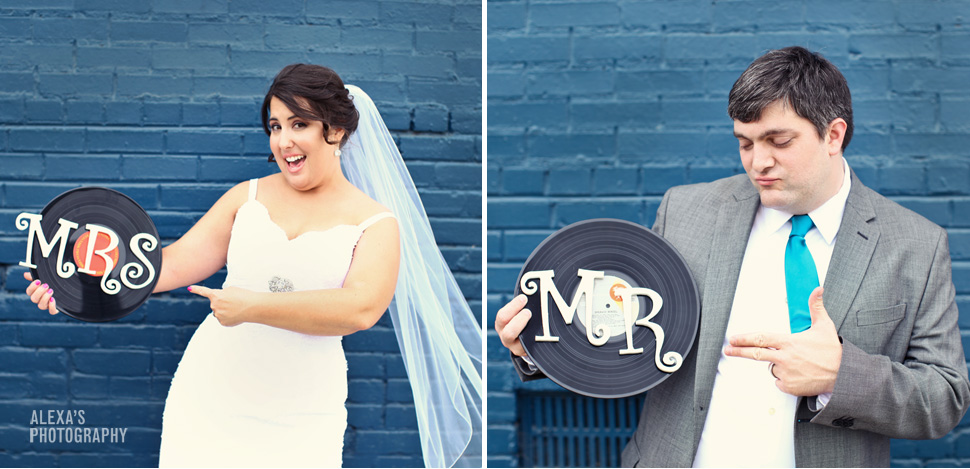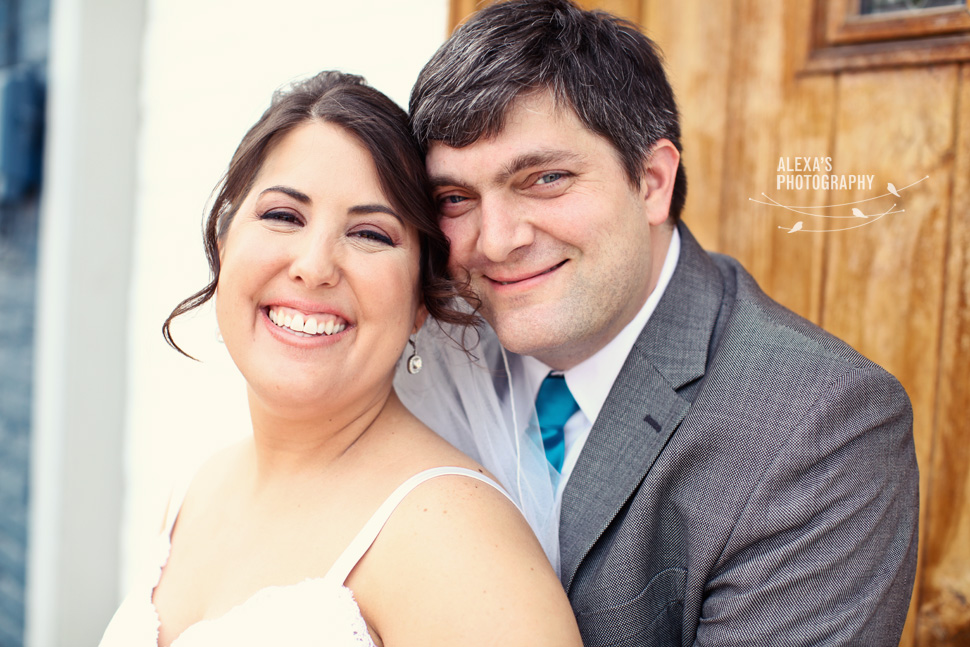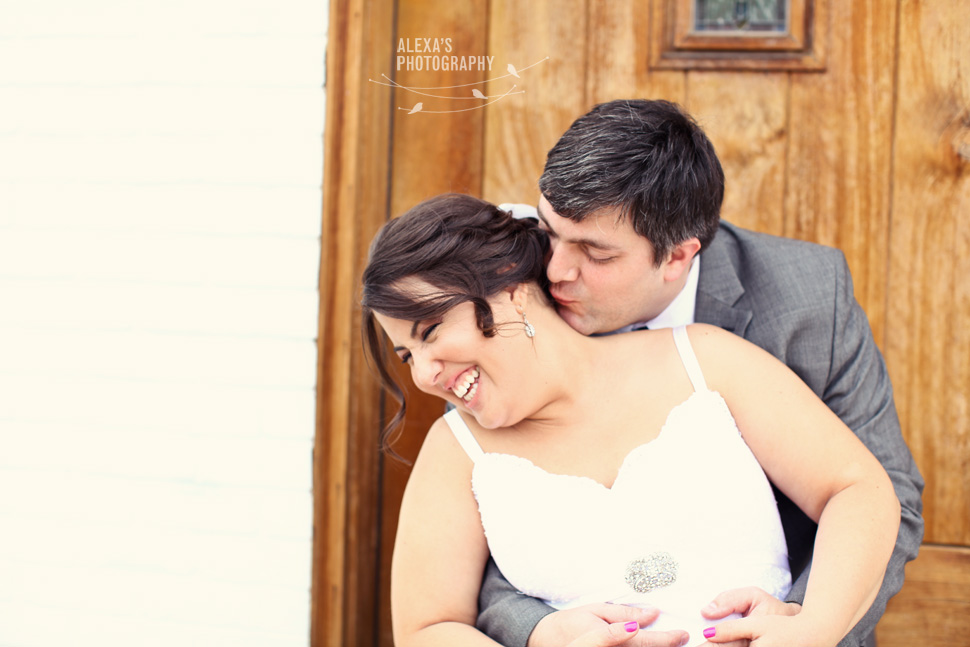 Downtown Raleigh is so colorful and gorgeous!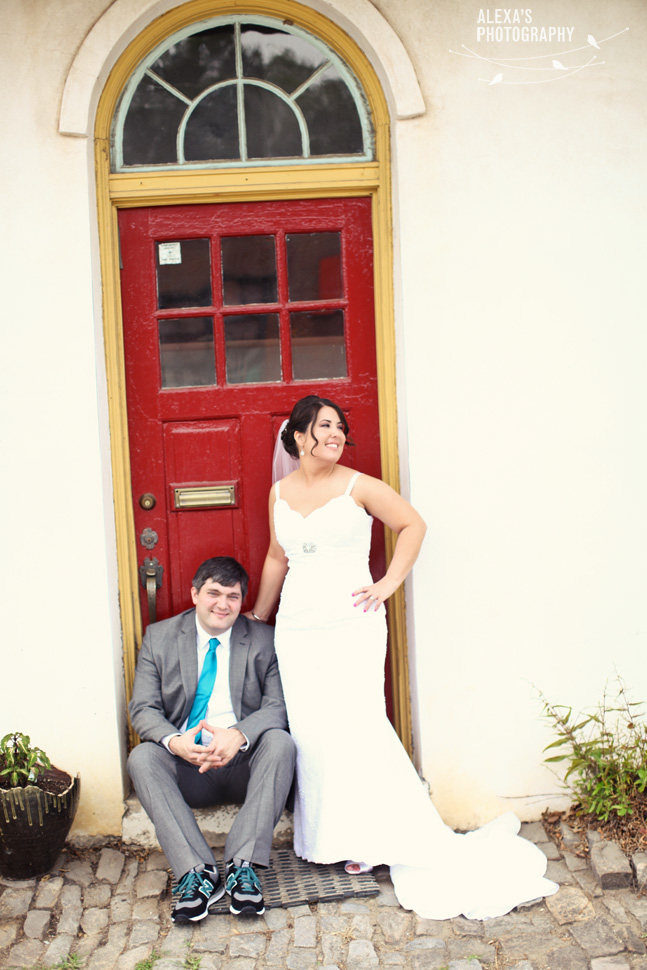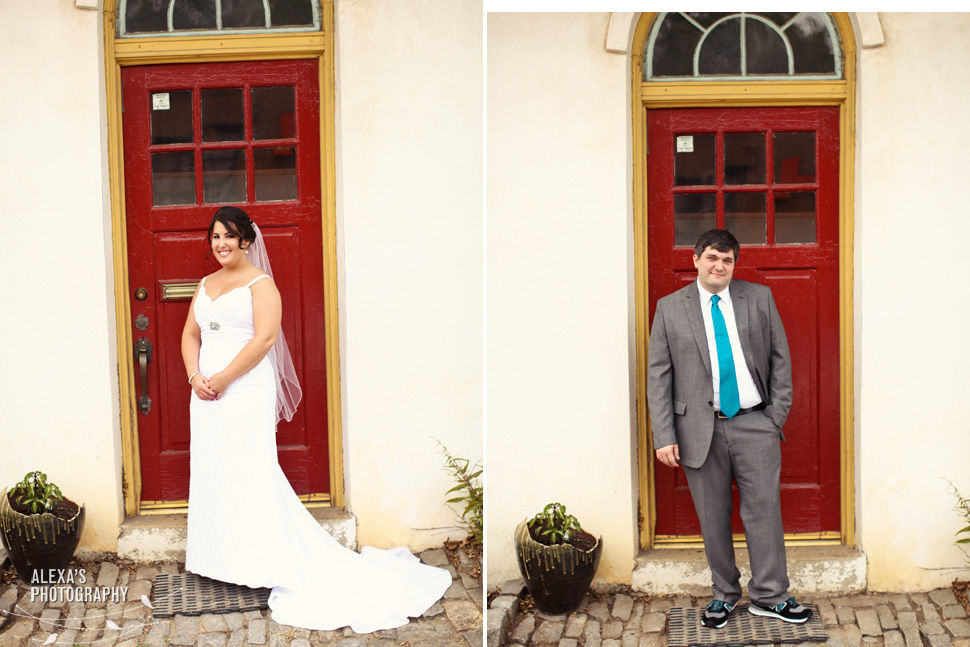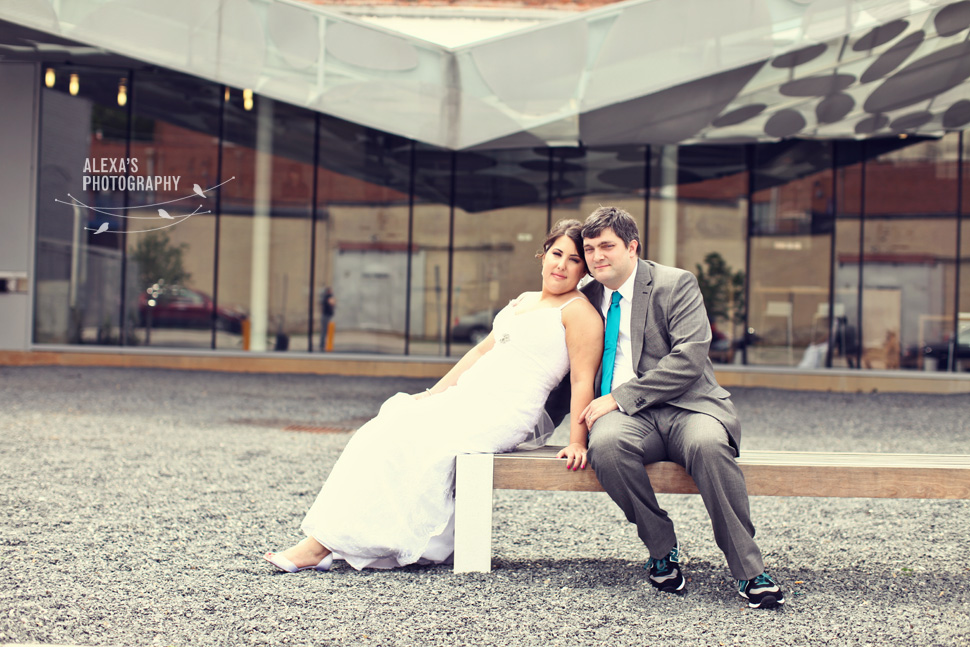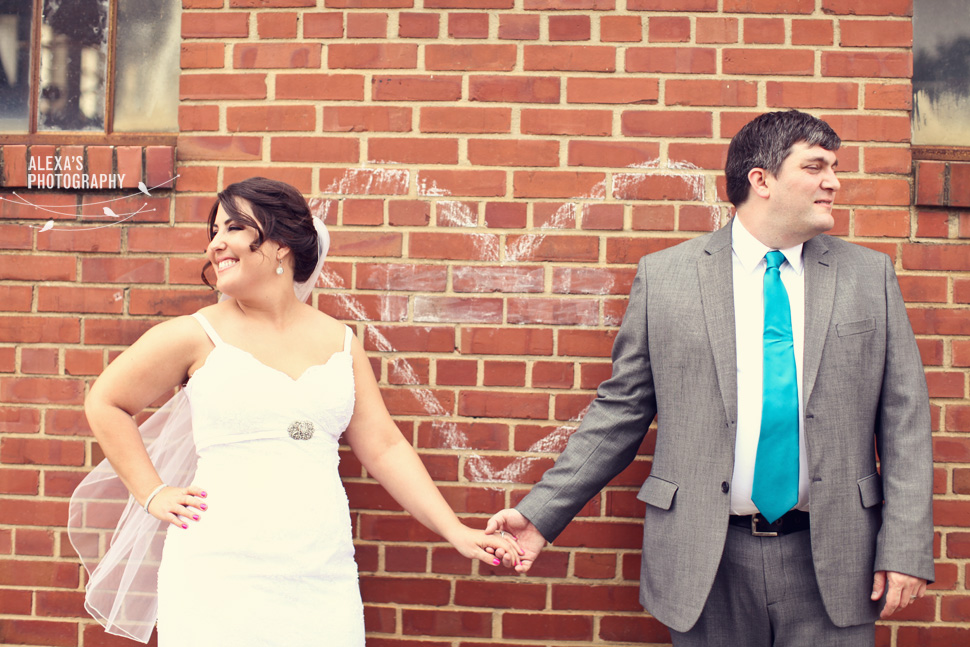 We were all so excited to find this in the parking lot! Jonya's wedding date was 5.12.12 :)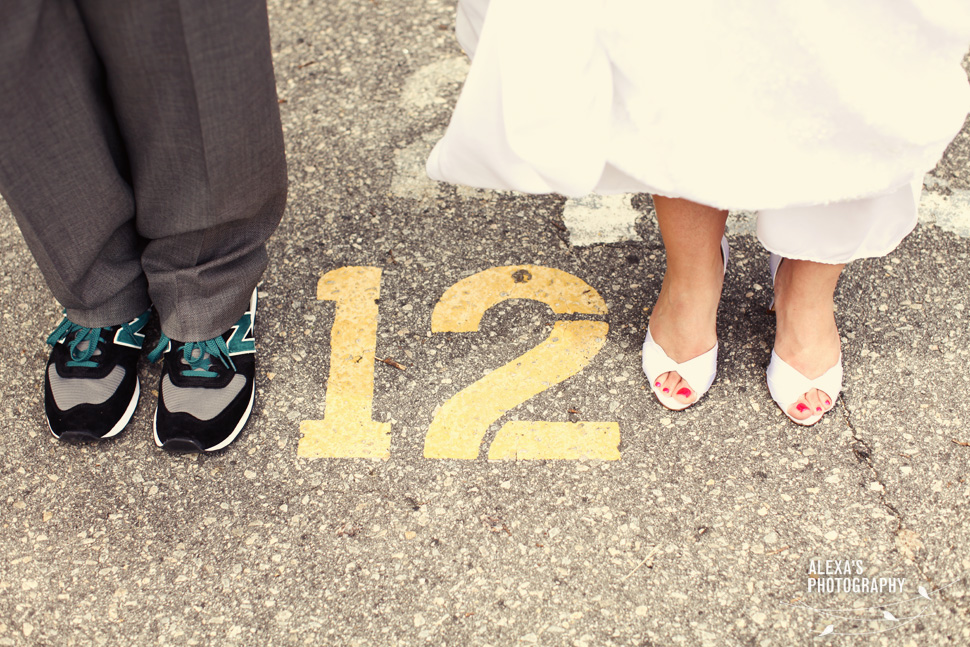 Our last stop before the reception was Tonya and Jon's church. . .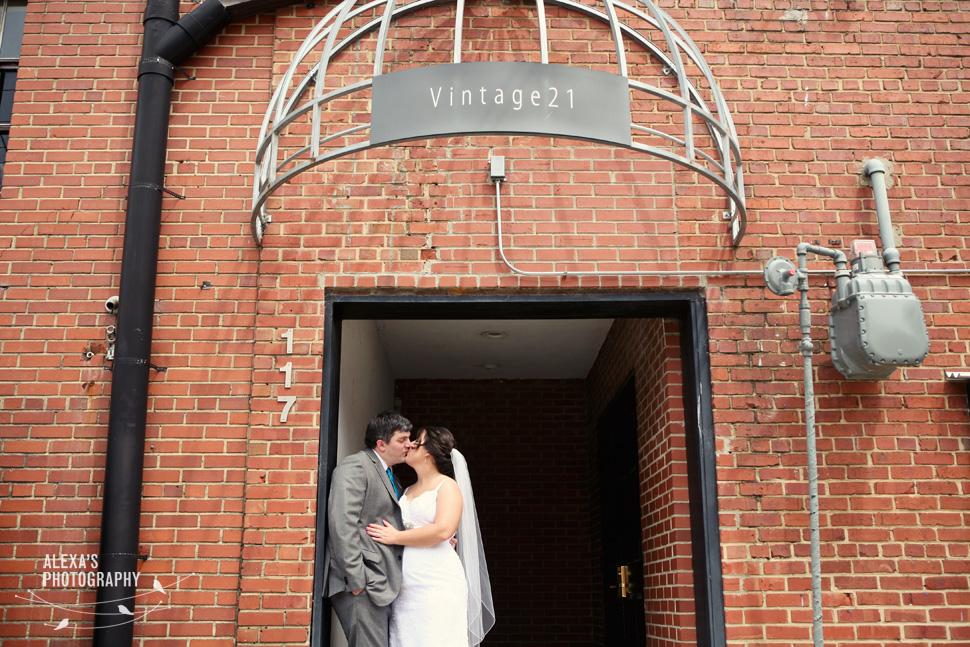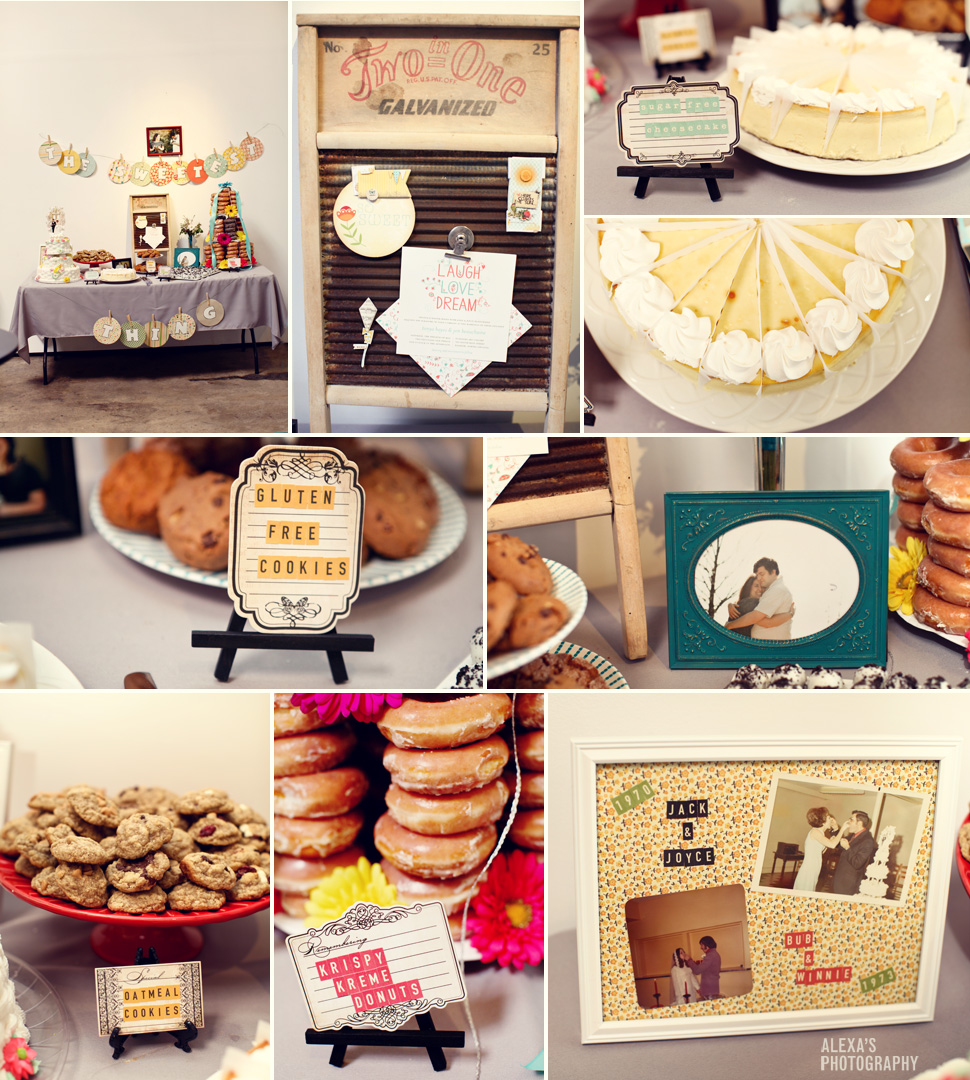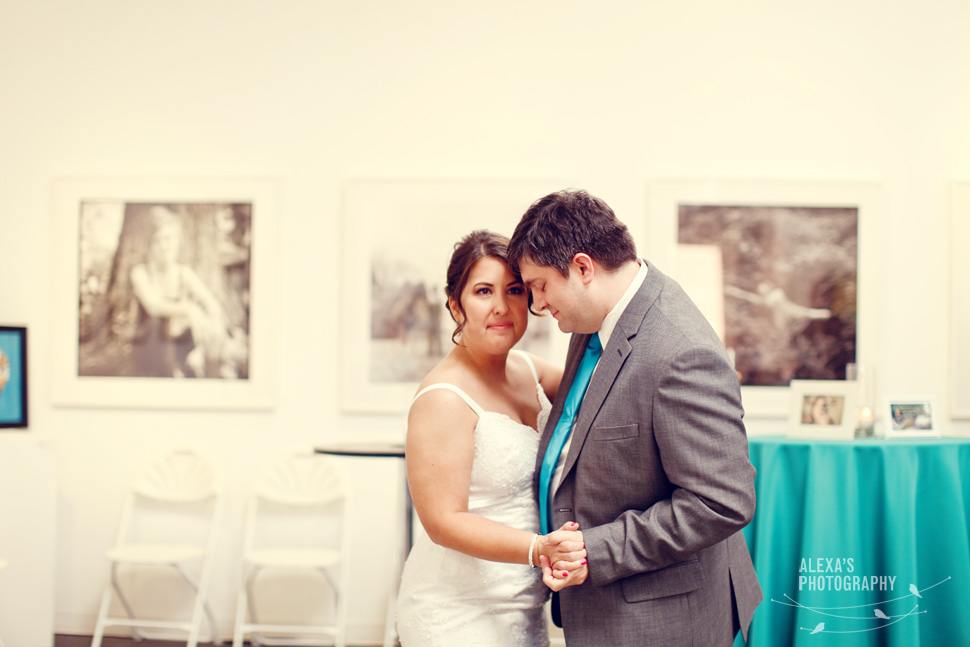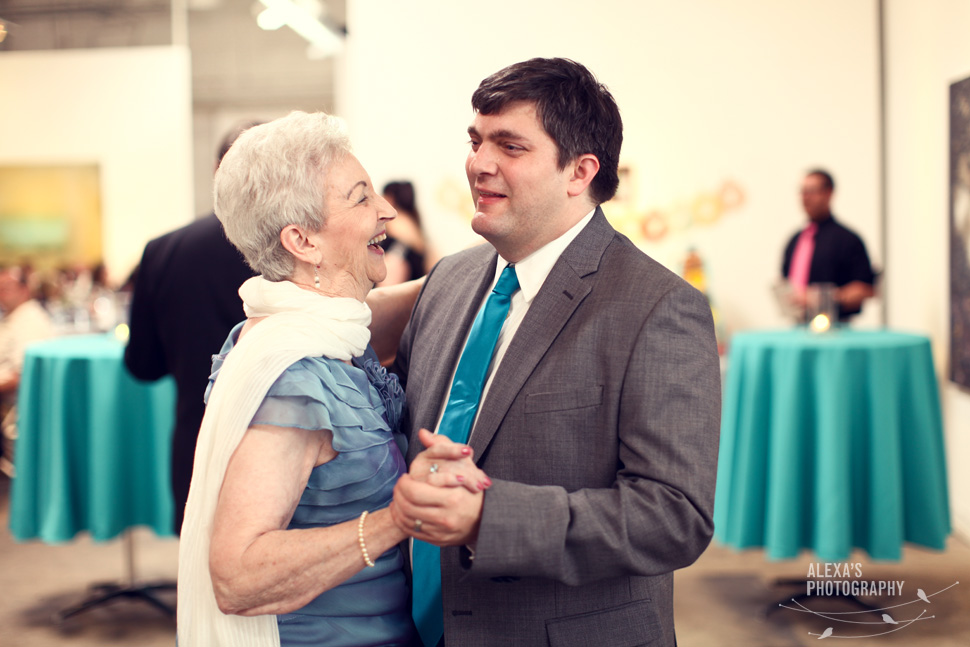 Old cameras, tape players, and records made up the techy centerpieces. . .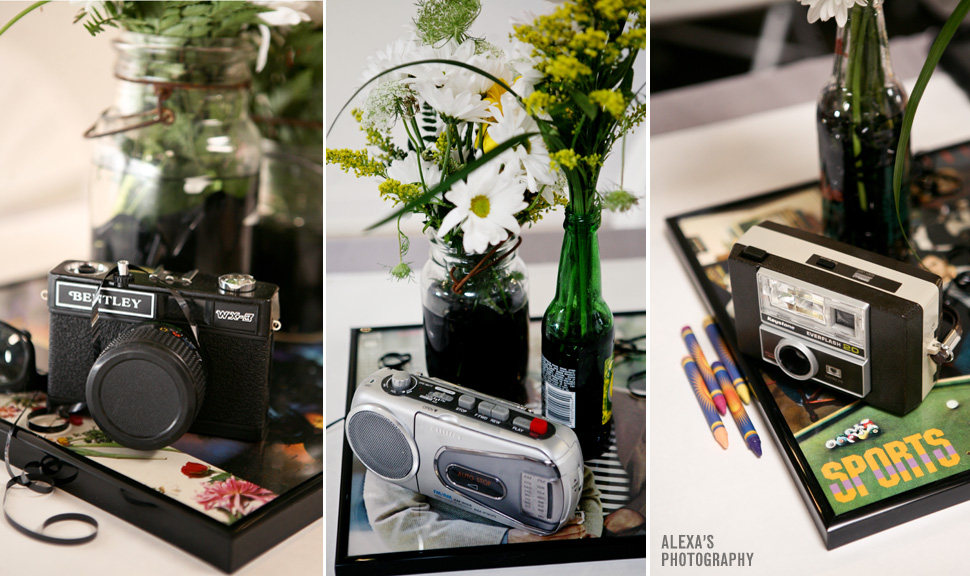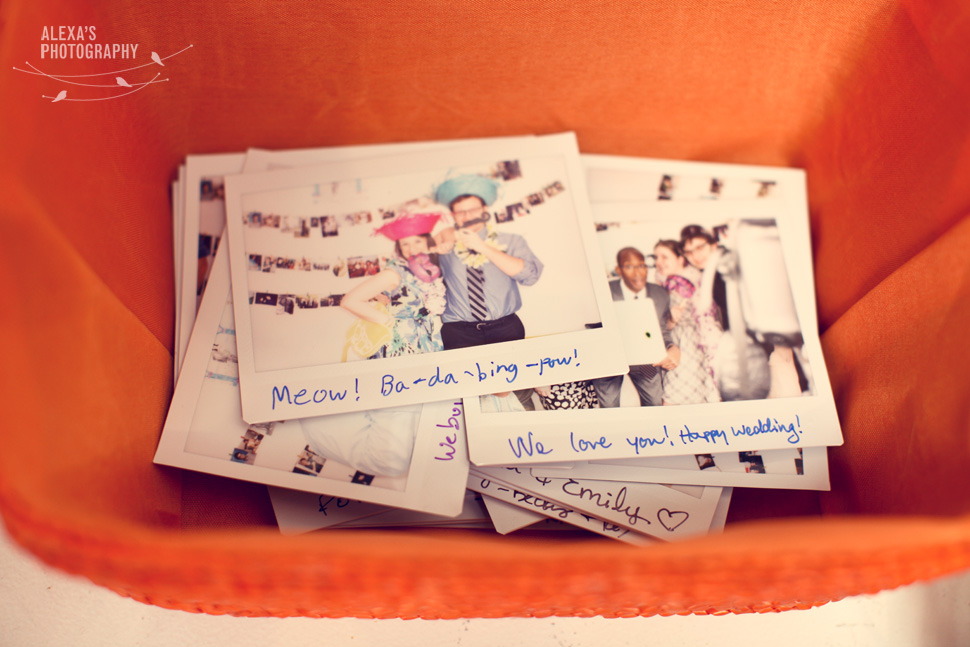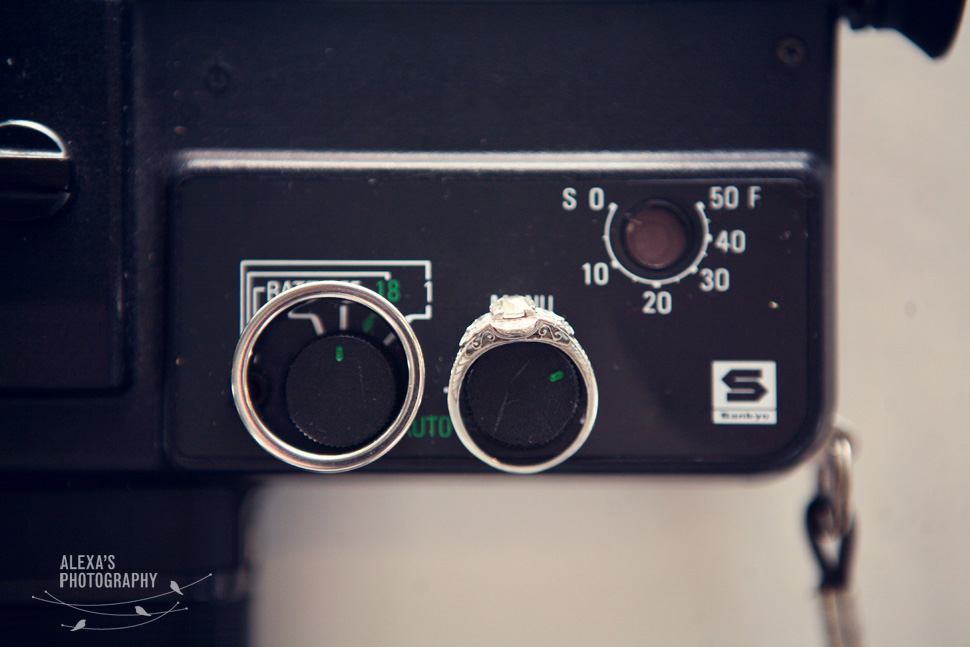 Guests waved ribbon wands and blew plastic horns and kazoos for the grand exit. It was so fun!