Ok, guys. This whole "owning a house" thing is kind of crazy! I'm still not totally used to our new neighborhood, having so much room, and our own backyard. It's awesome but it's also a lot of work. Like, a lot. We're trying to take it slow and only work on one thing at a time but it's hard to not want everything done now! Anybody out there in the same situation? Anyway, even though things are crazy around here it's been great! A couple of weeks ago Jonathan and I got to take a little road trip to the North Carolina mountains for Lauren and Zach's beautifully rustic wedding…
The details. . .
Venues : Brevard Community Church and Everett Farms
Bride's dress : Eden Bridals
Bride's shoes : Jessica Simpson
Bridesmaids dresses :  Nordstrom
Florist : Hardin's Gardens
DJ : Marcus Lester
Cake : Whimsical Edibles
Lauren's dress was stunning and my super awesome husband scaled this tree to hang it up for this photo :)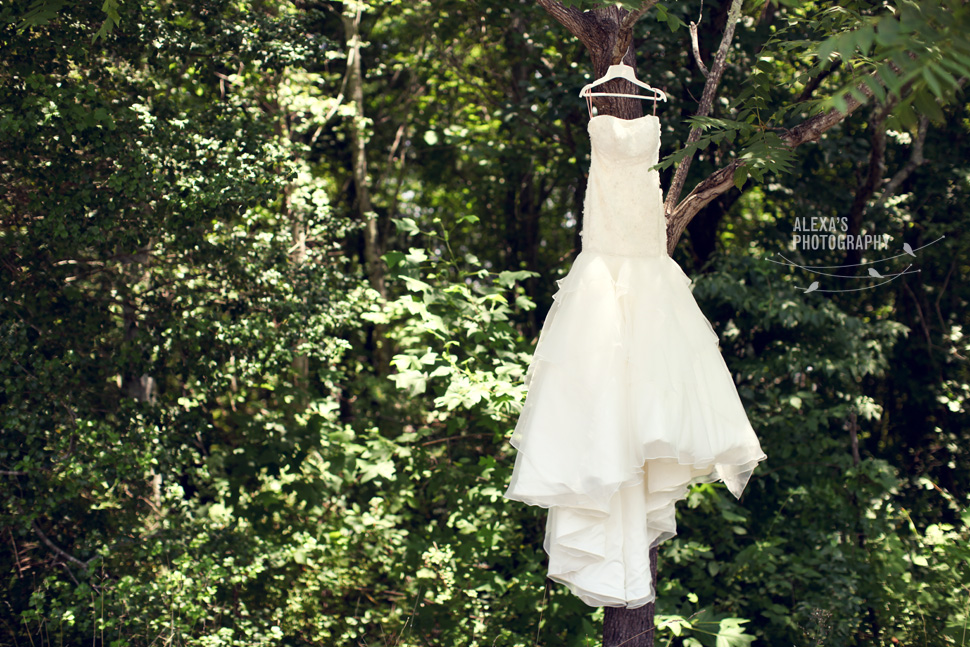 These sweet flower girls were so interested in the getting ready process.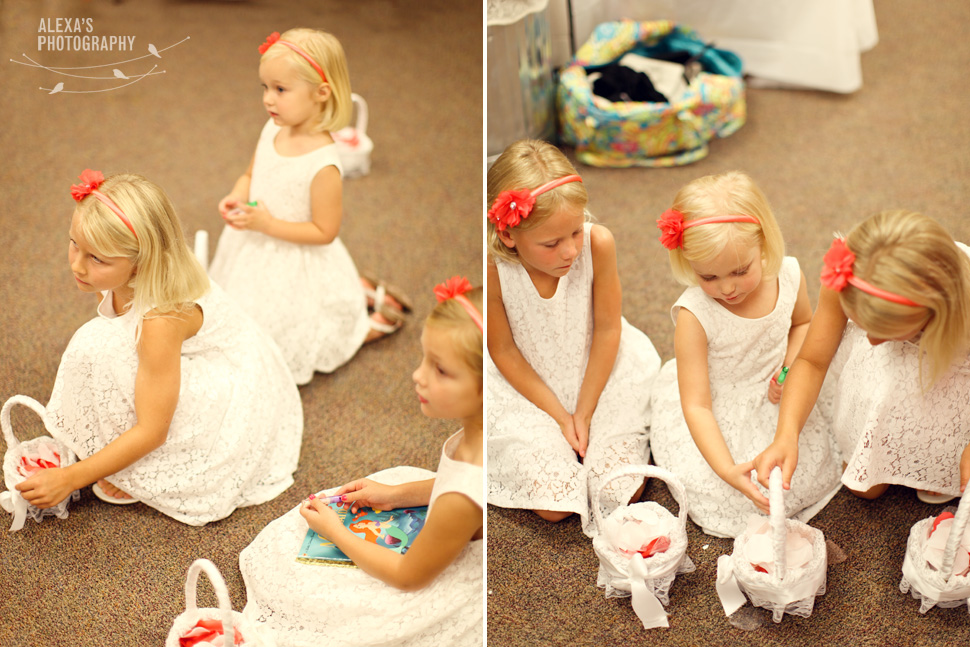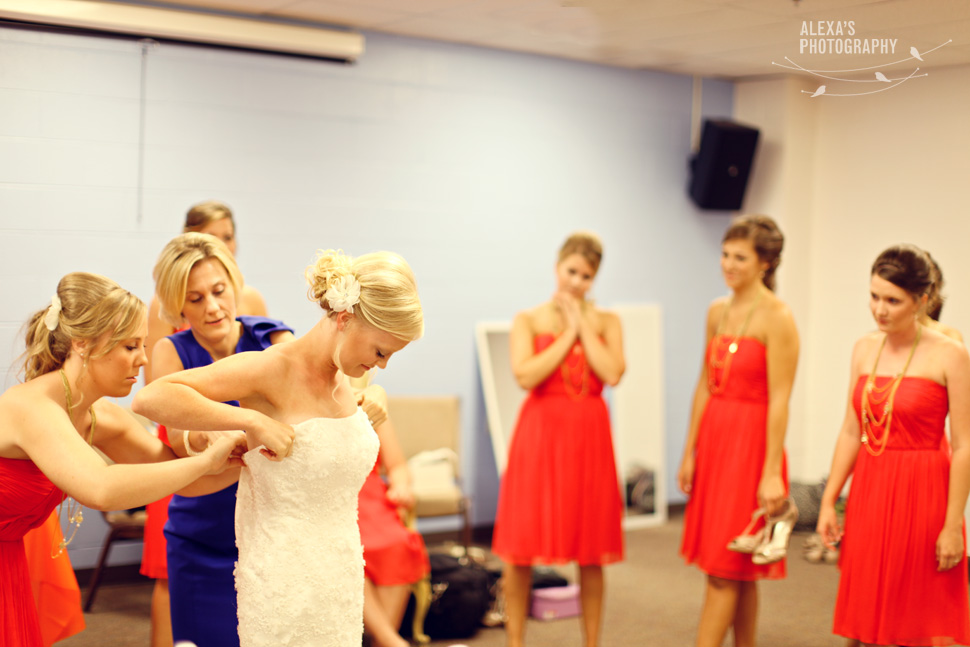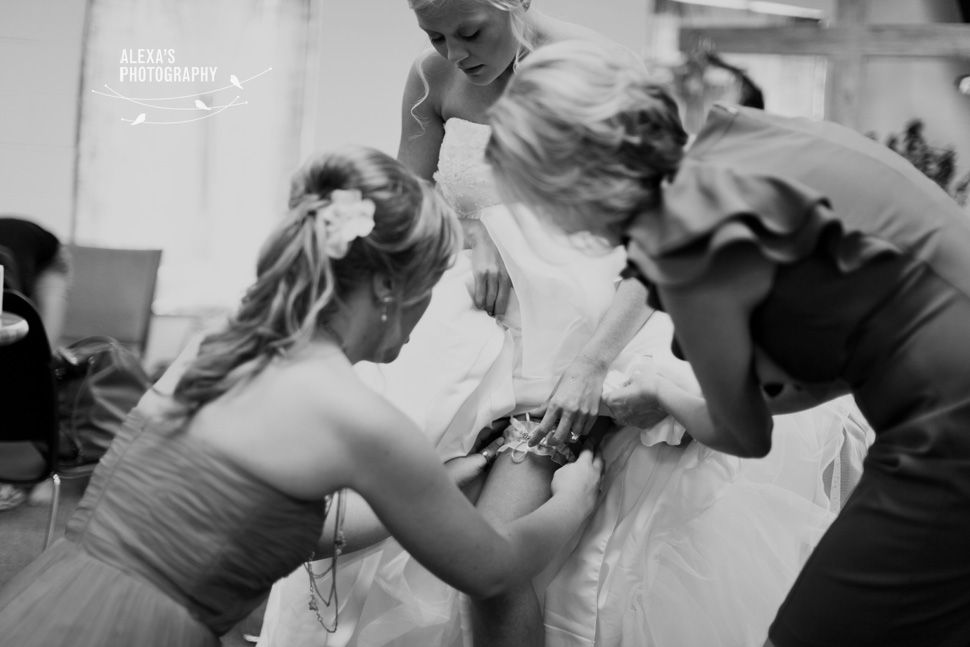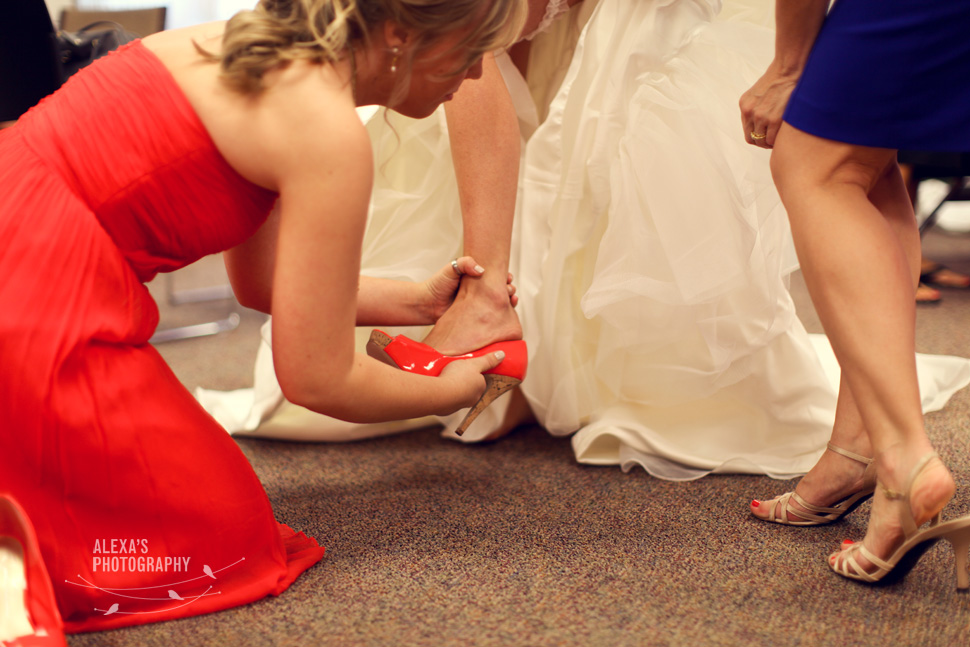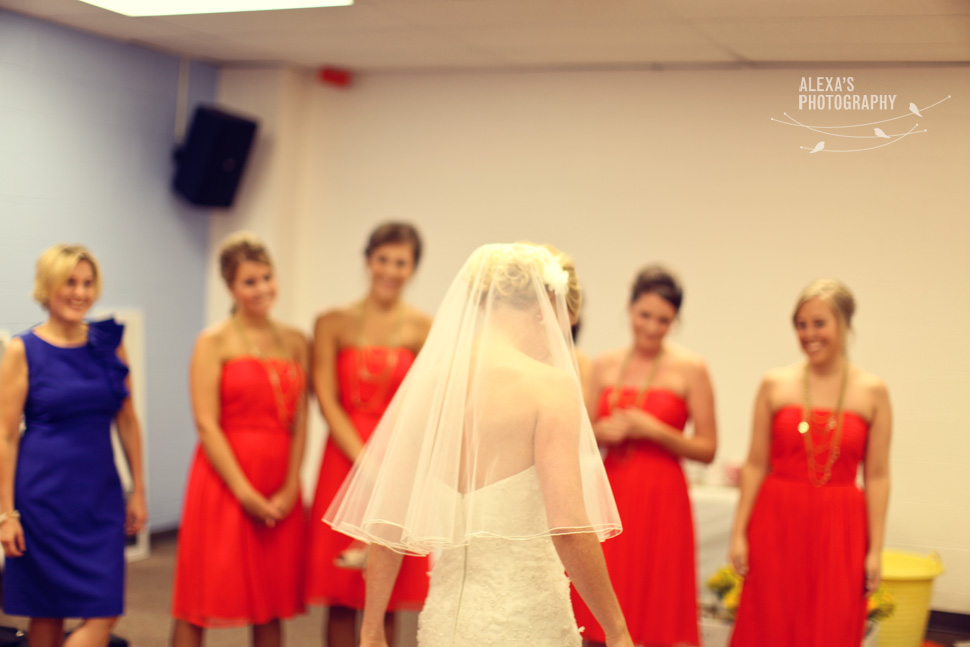 Lauren, you looked so incredible!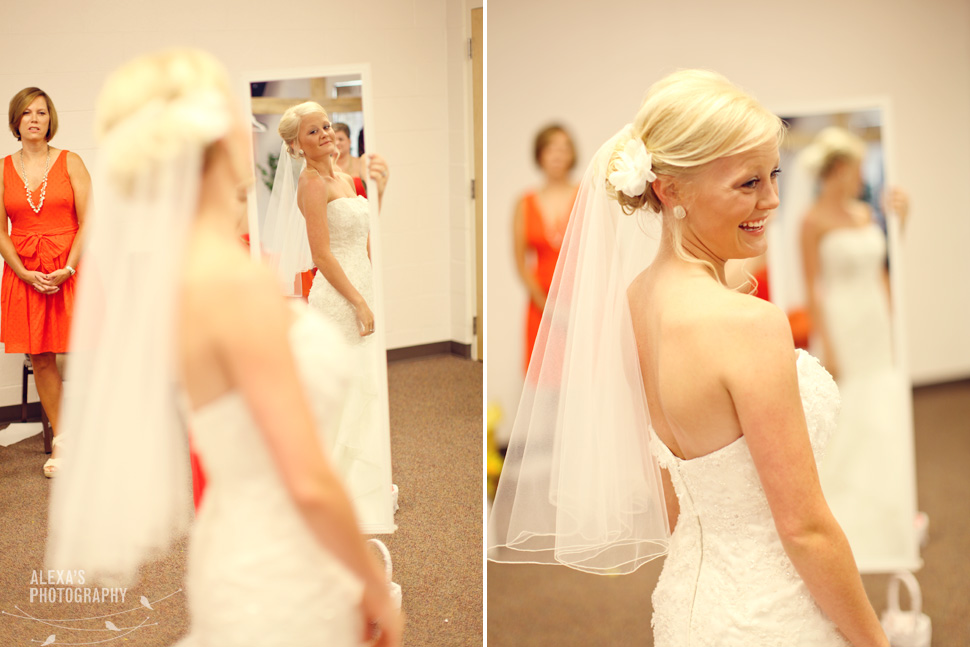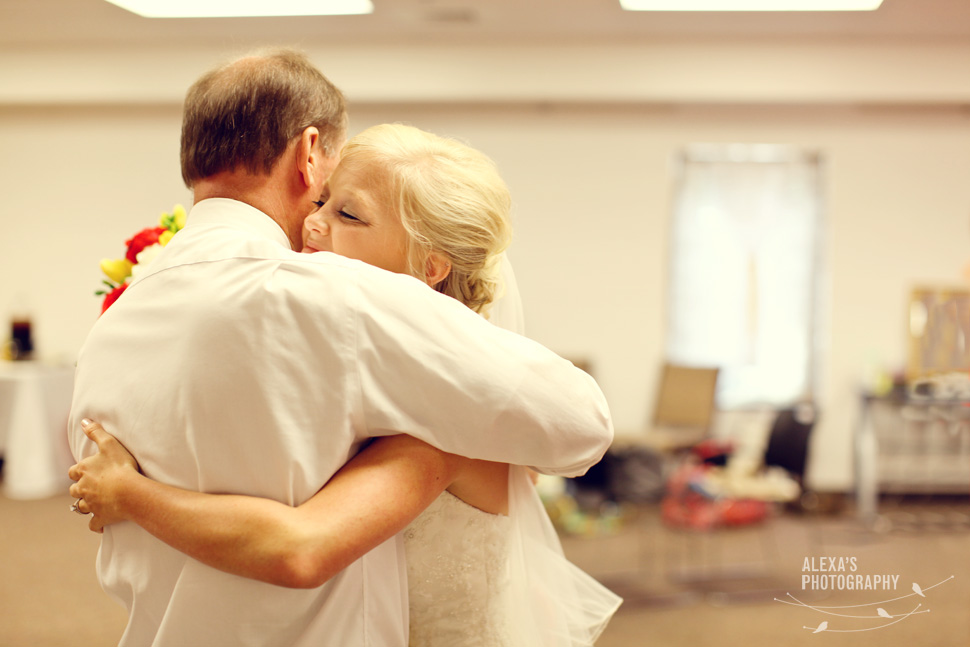 Look at all these blondes! Precious. . .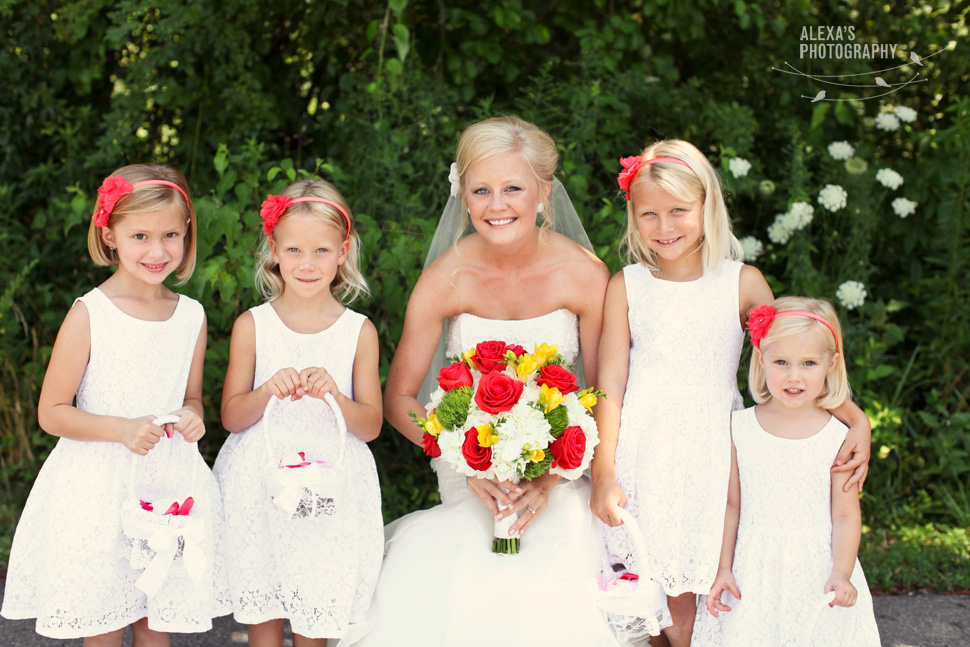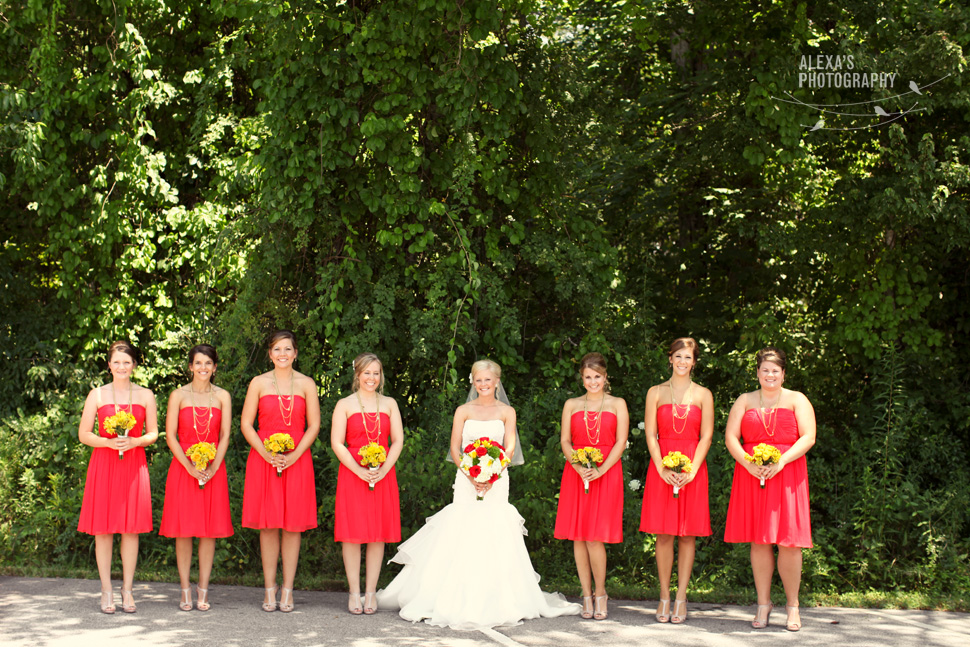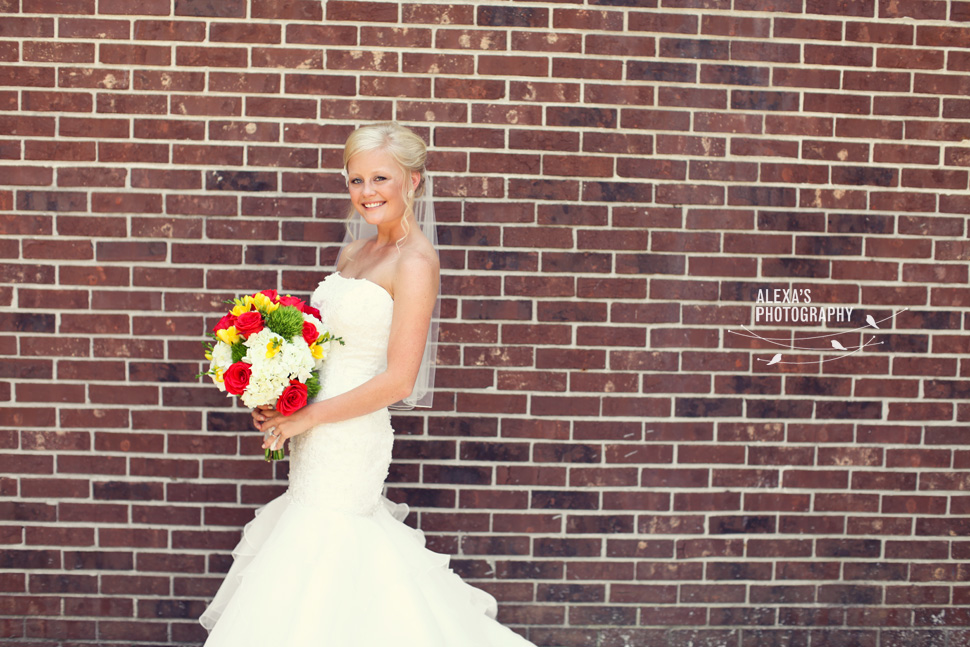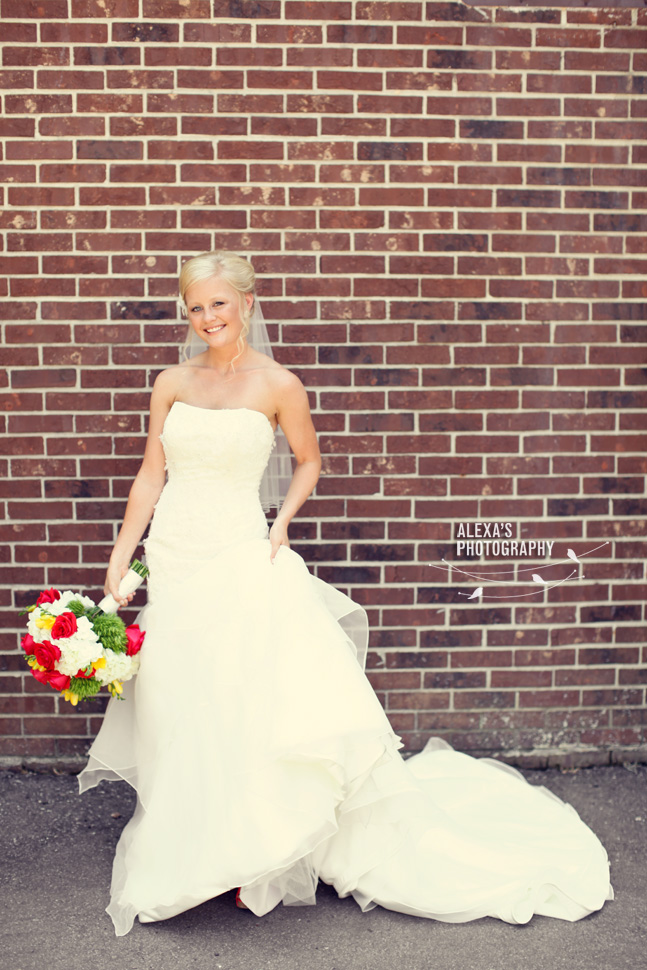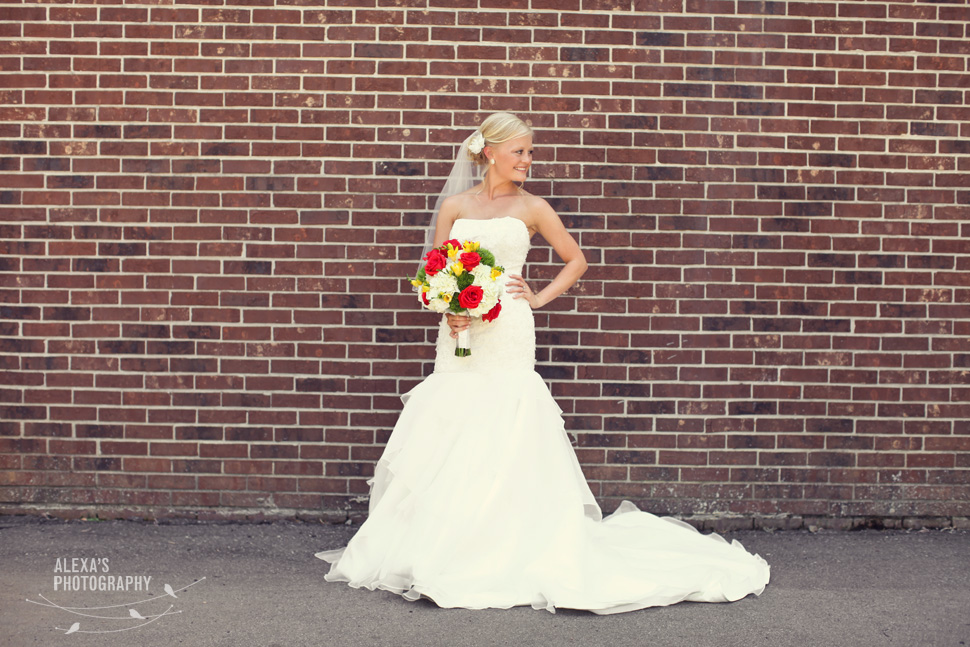 Lauren and Zach exchanged gifts and letters before the ceremony. . .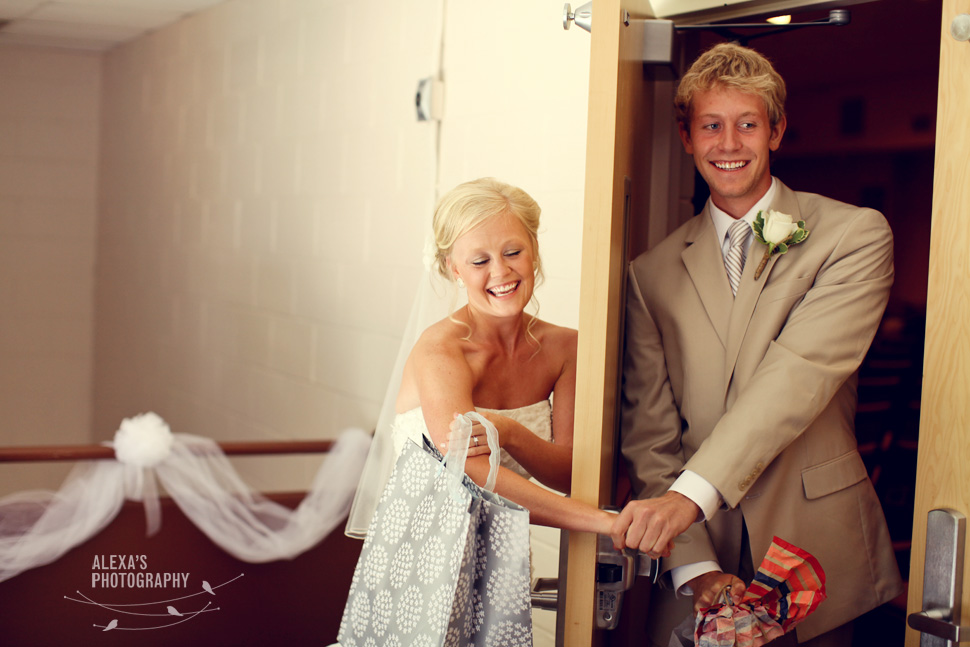 . . . it made Zach's mom a little emotional ;)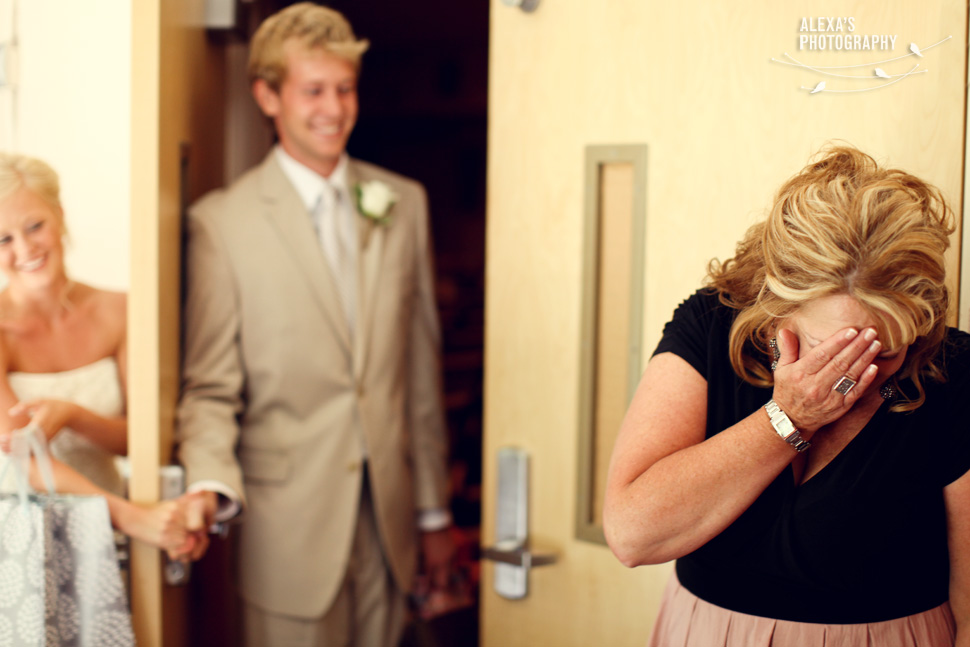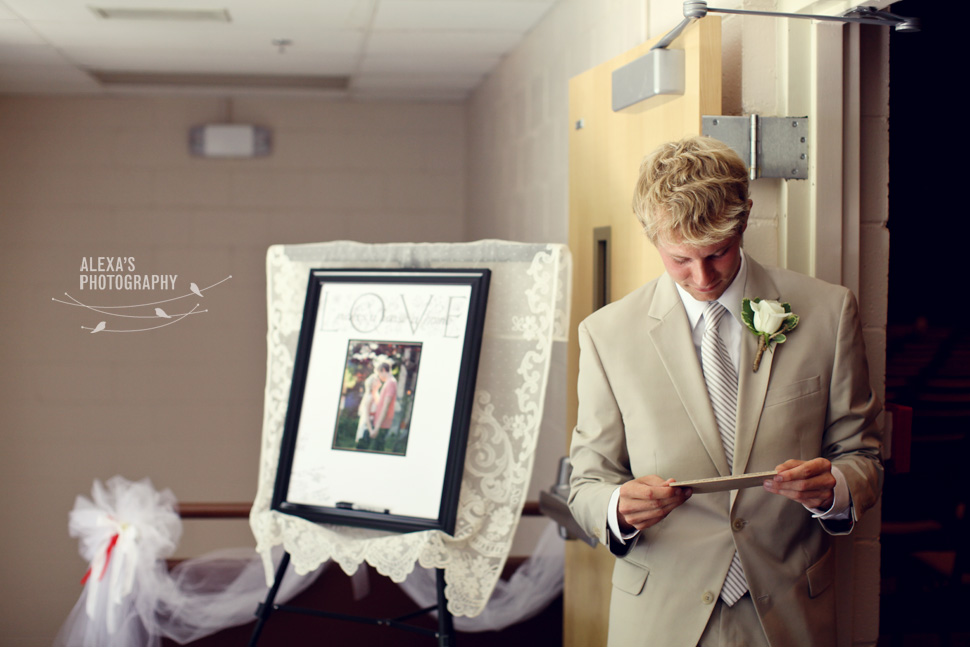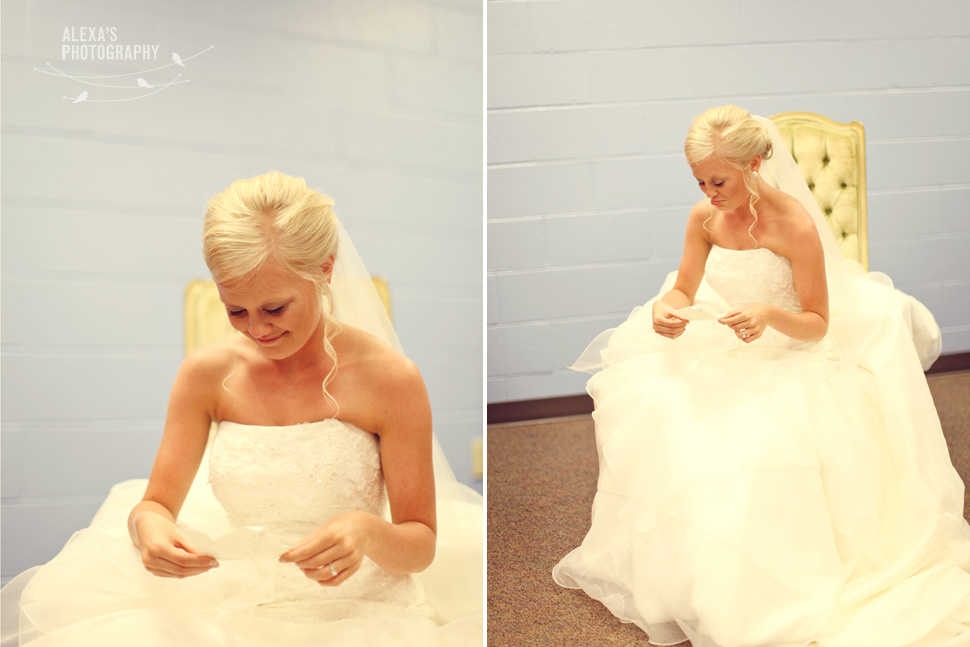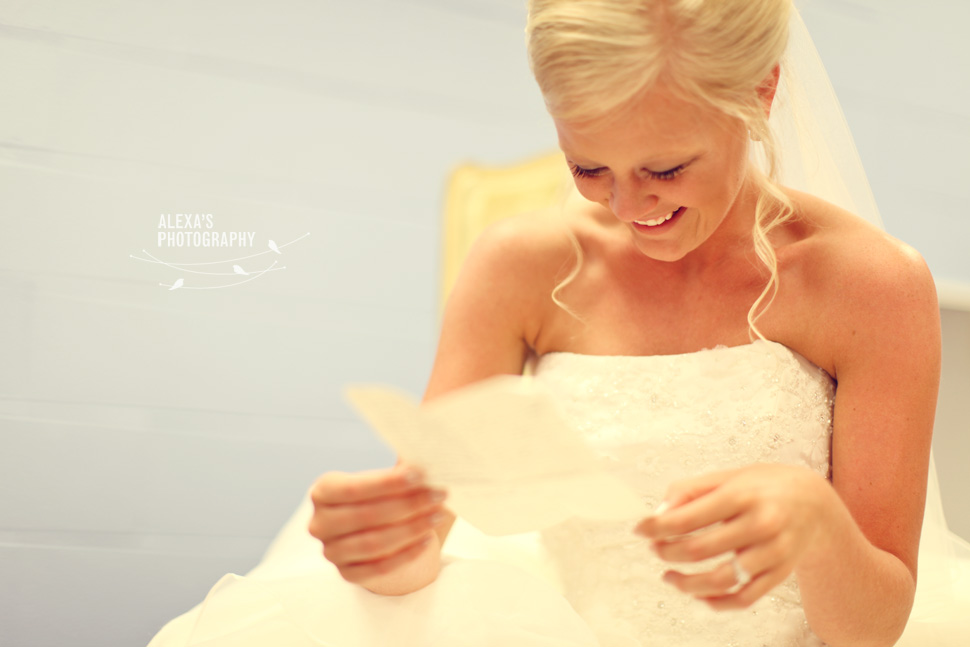 After reading their letters, both Zach and Lauren realized they had signed off the same way! They both ended their letters with the quote "As long as I'm alive, I'll fancy you". It was so precious and brought them both close to tears!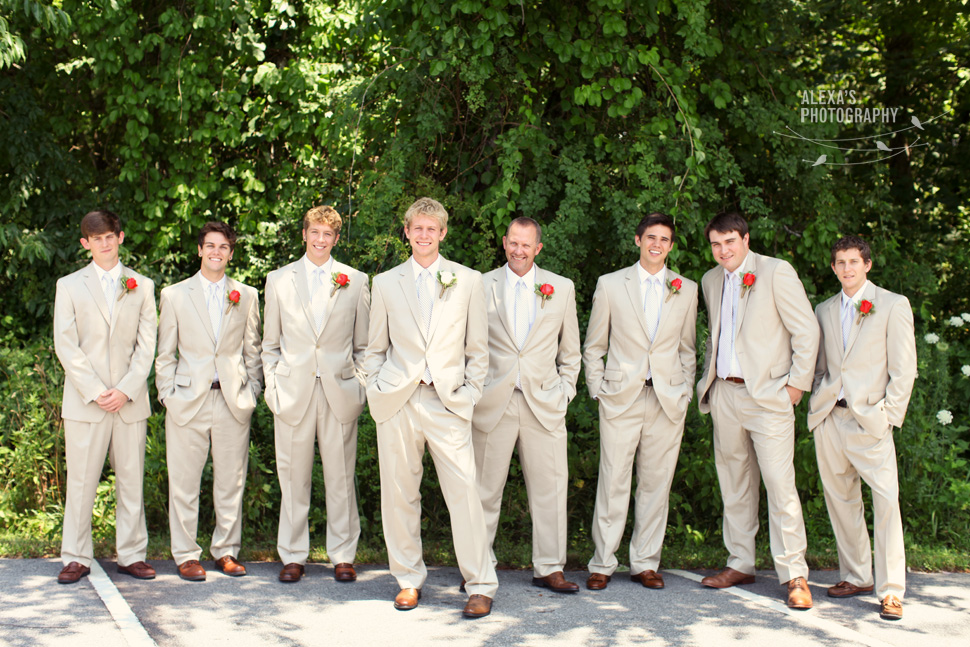 What a good looking groom!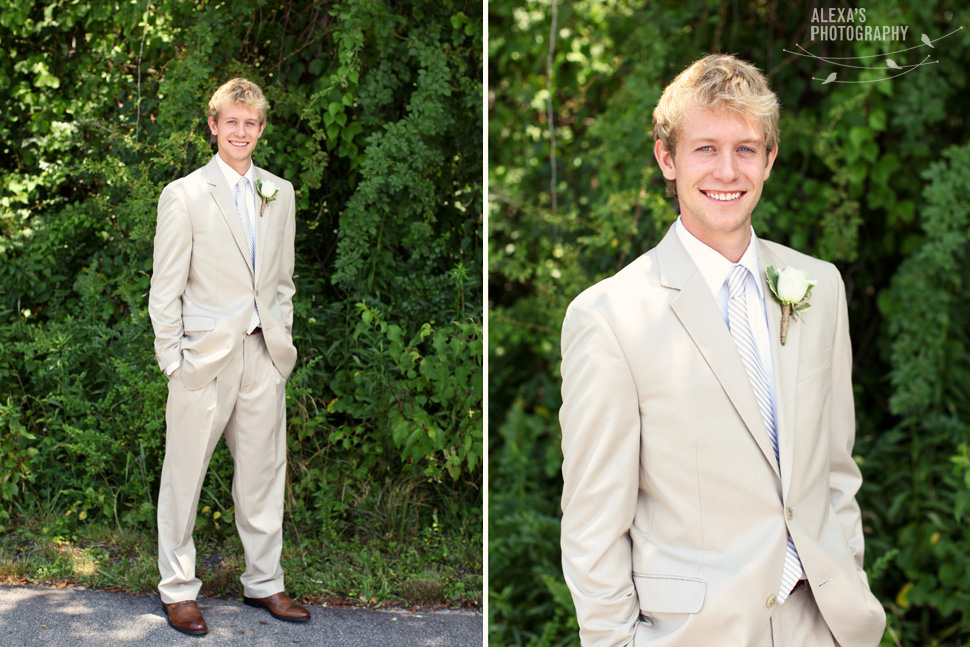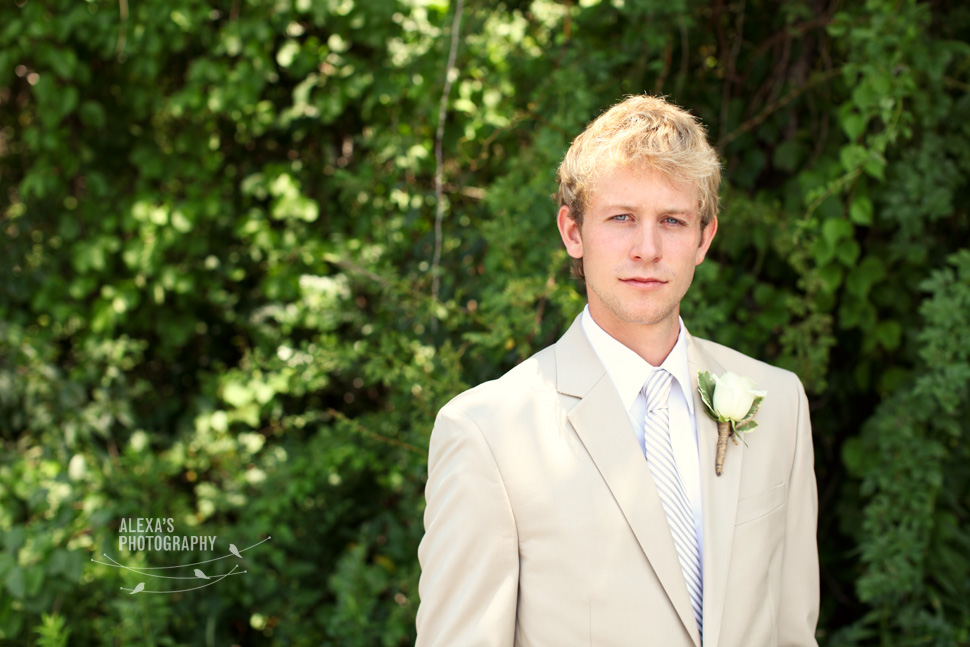 I was so happy to see Zach and Lauren's engagement photos all over the ceremony location. . .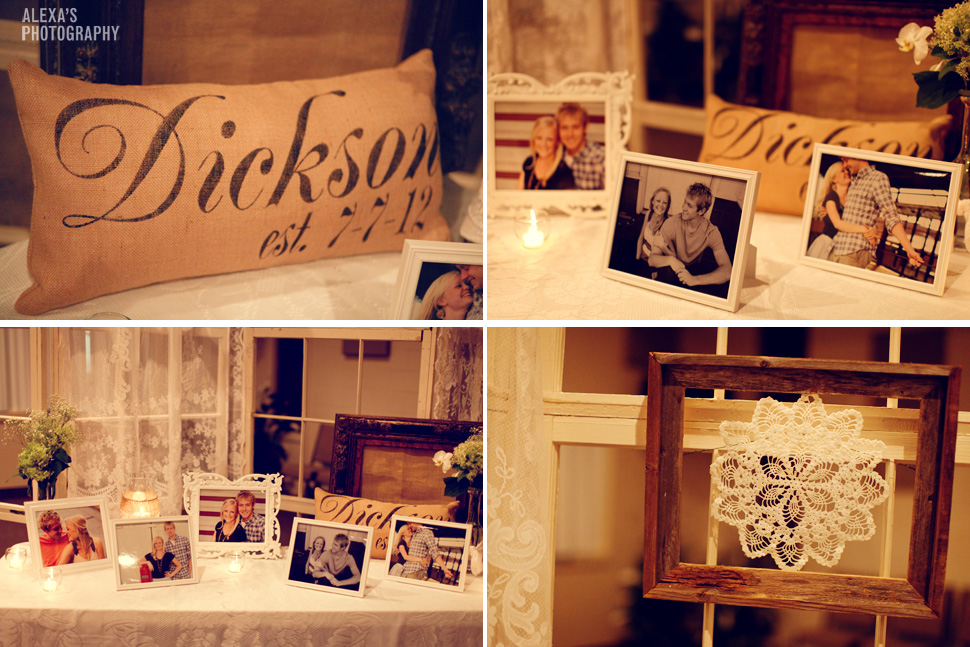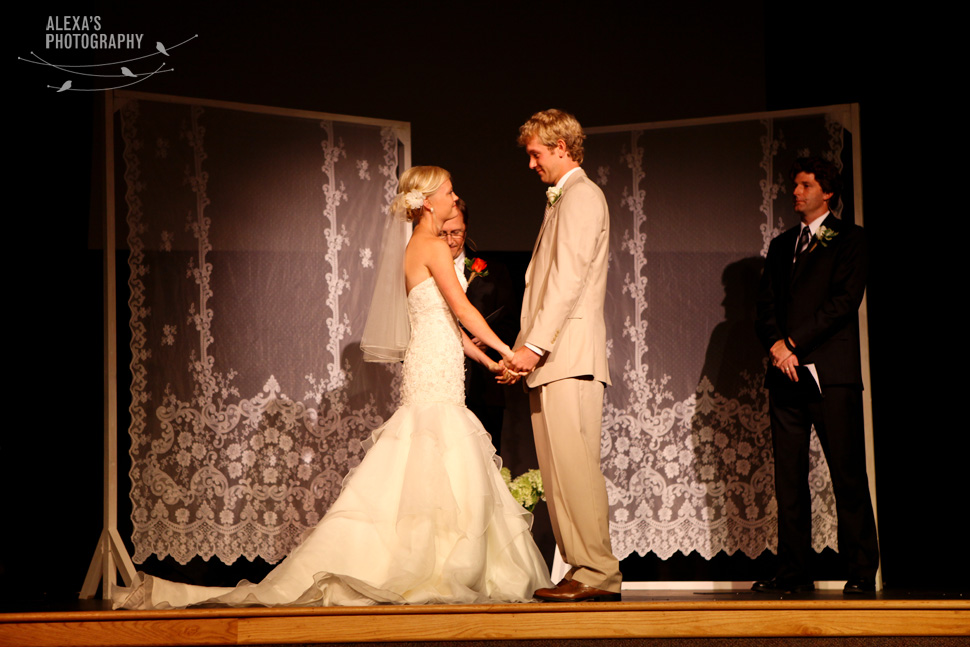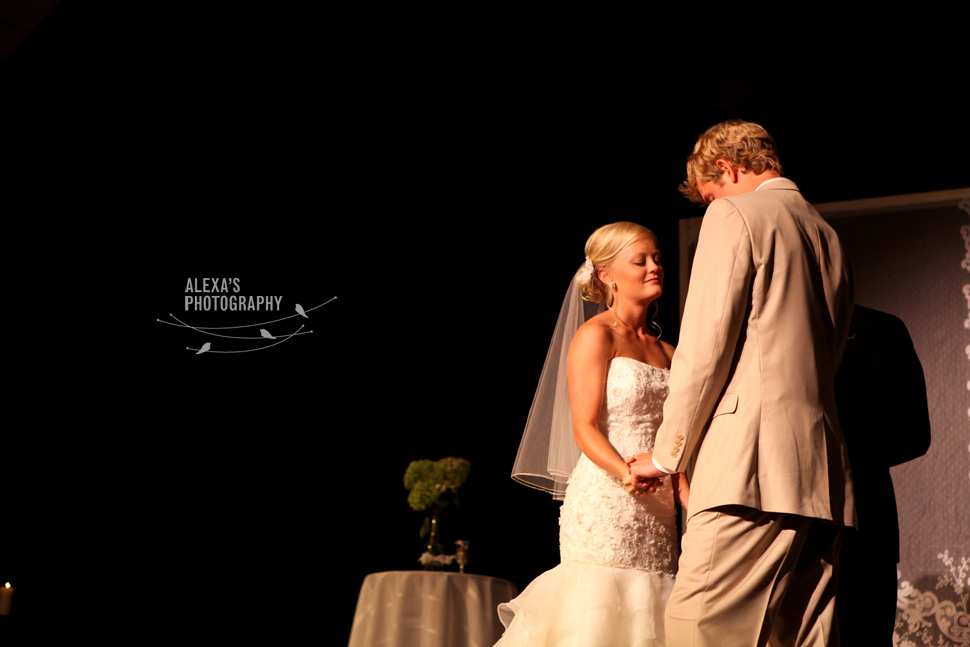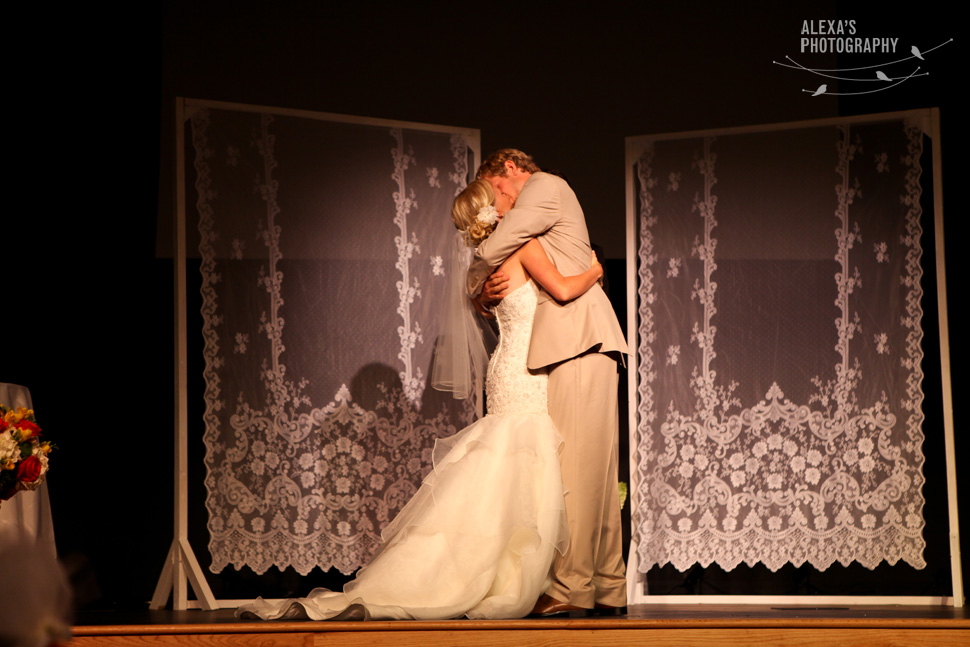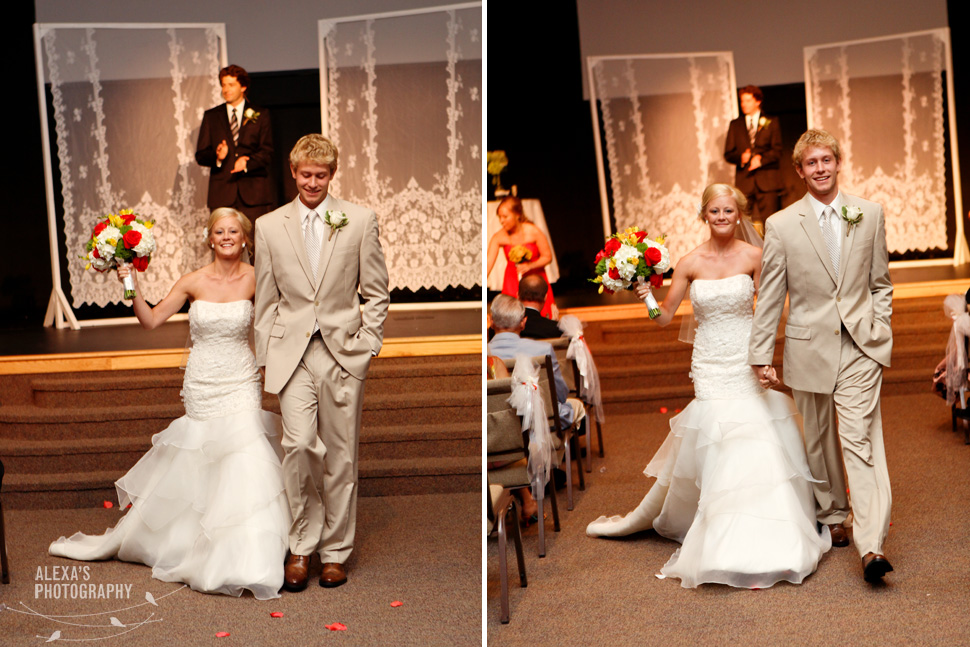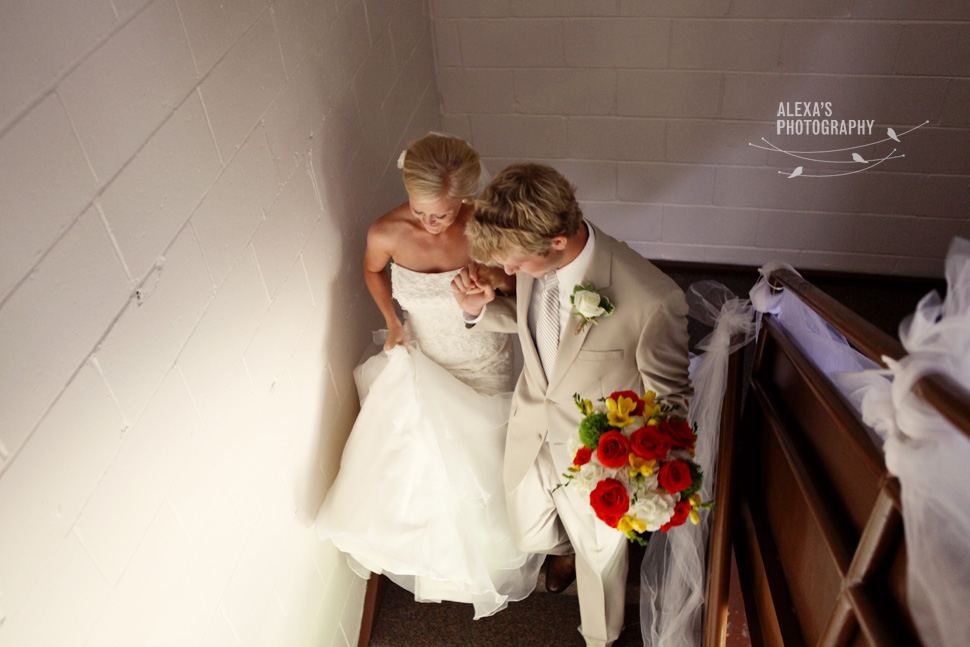 The flower girls followed Lauren and Zach down the hall saying "We saw you kissing!"… it was hilarious.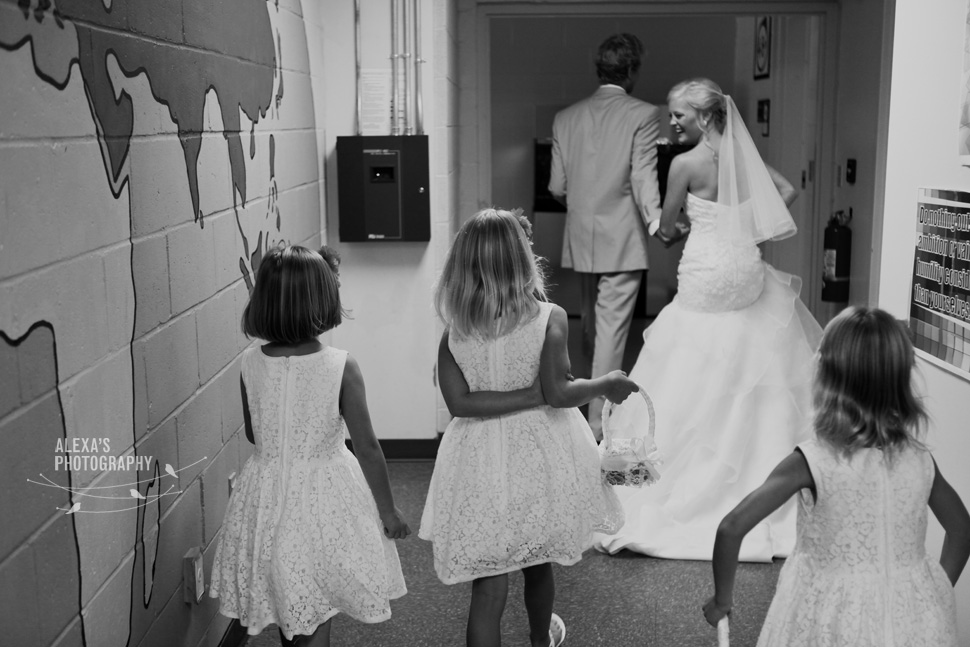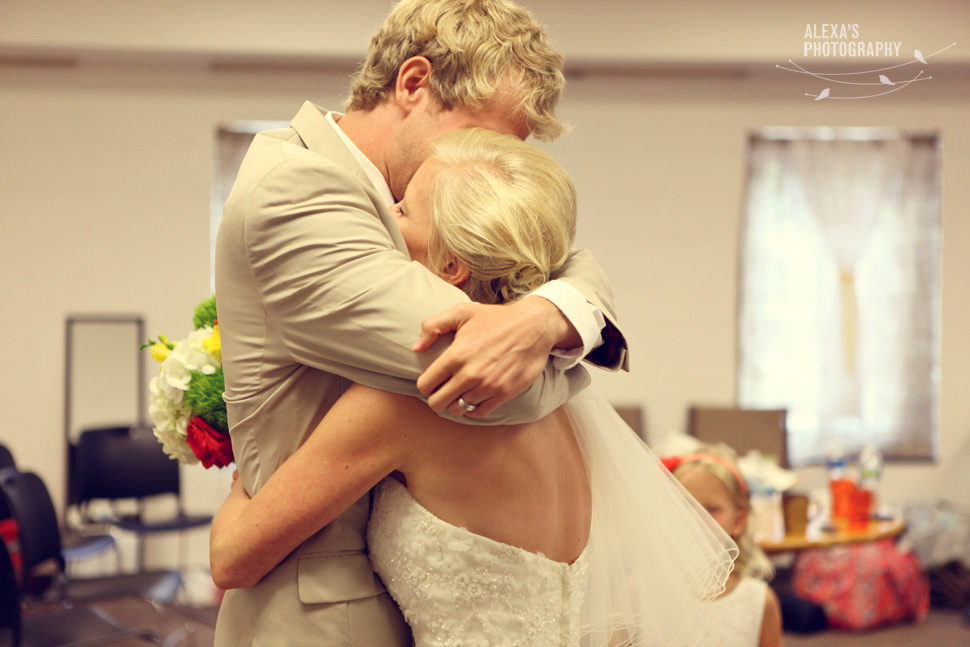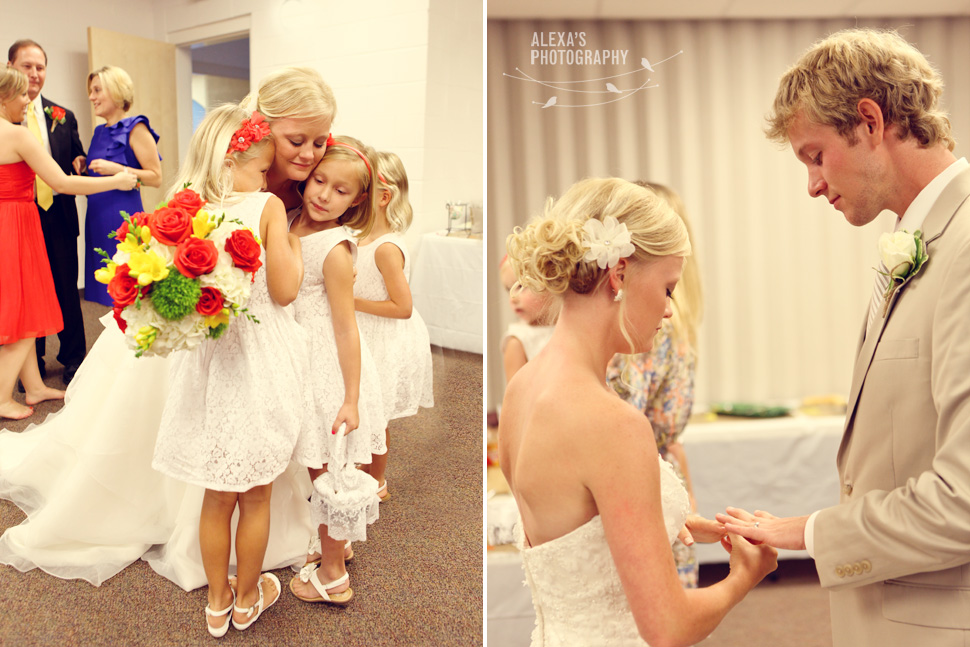 After traveling to the reception, we took a few minutes for photos while the guests got settled. . .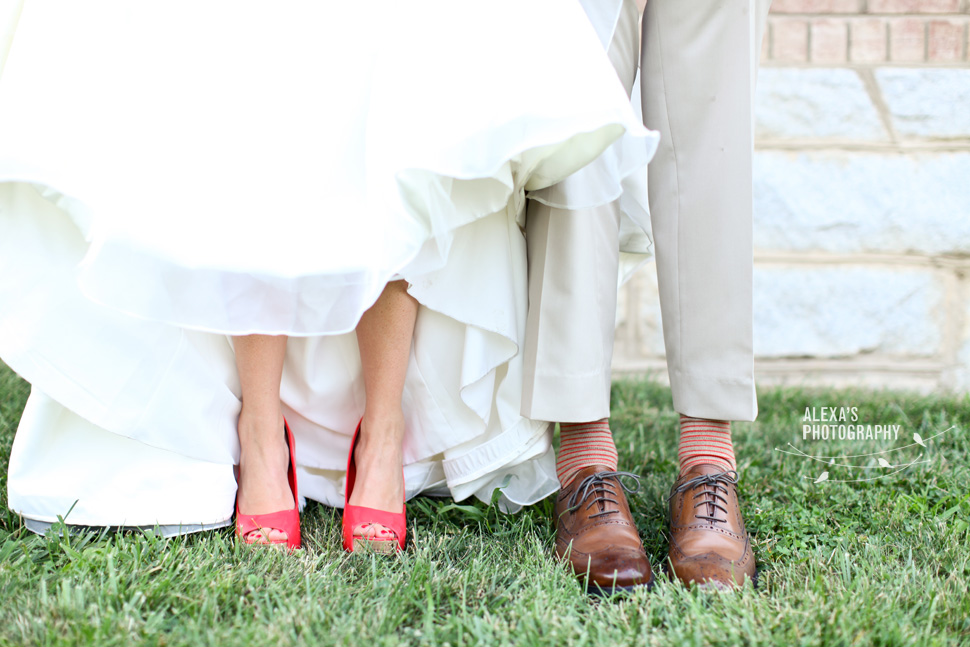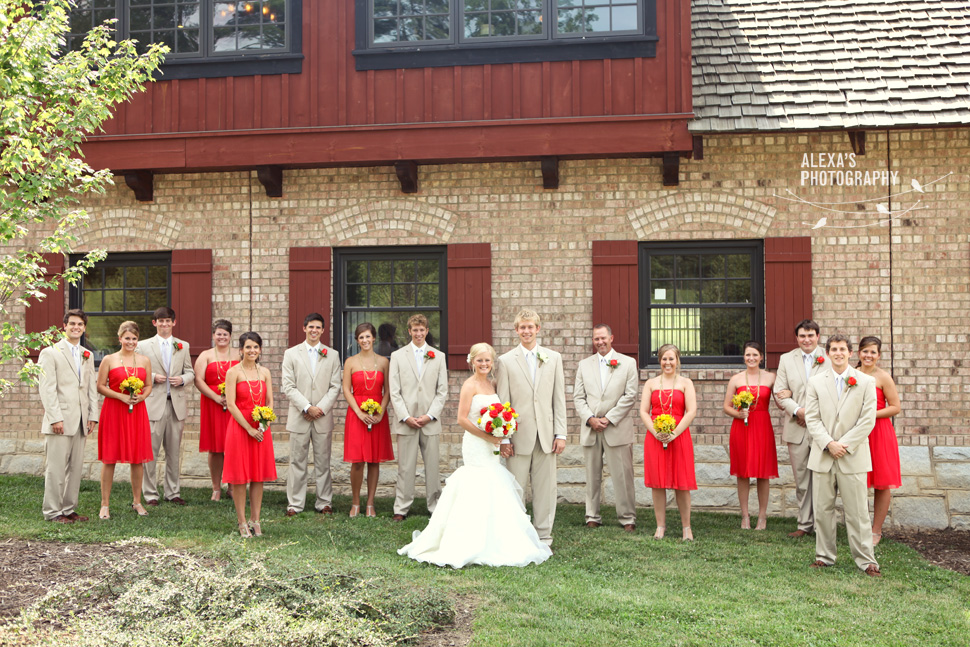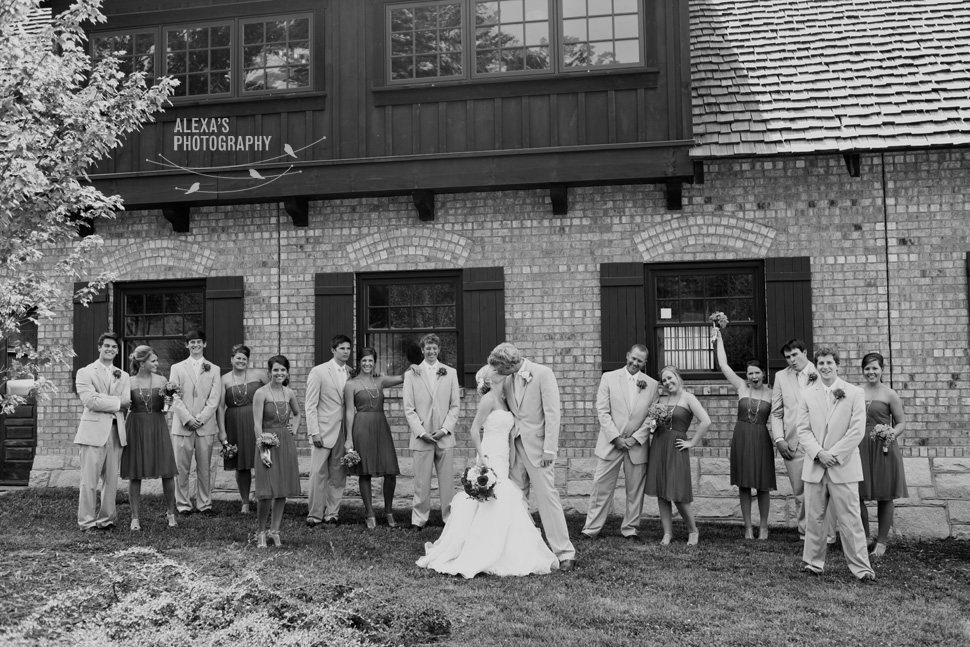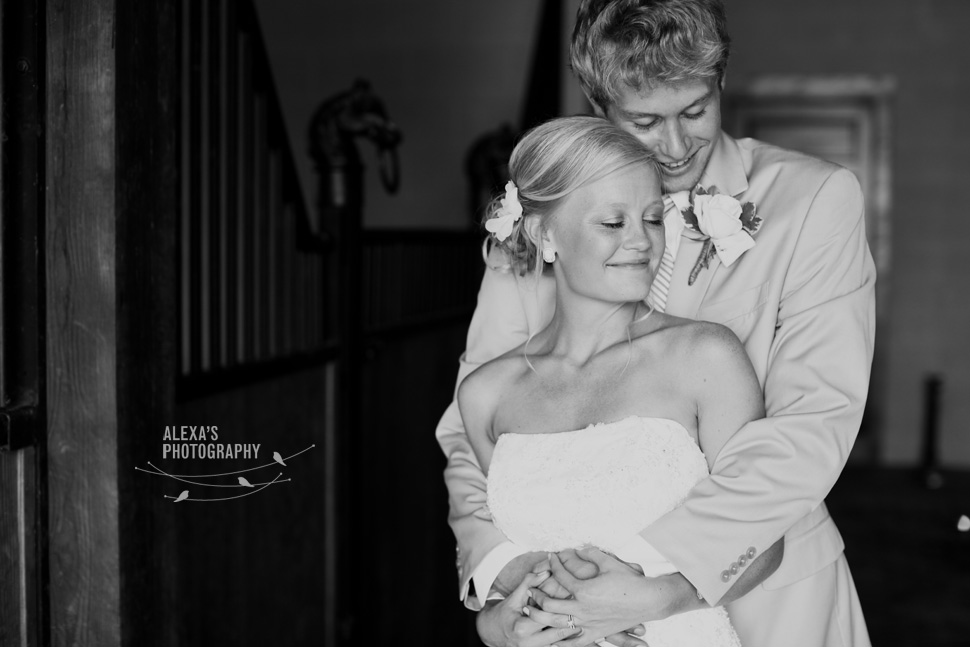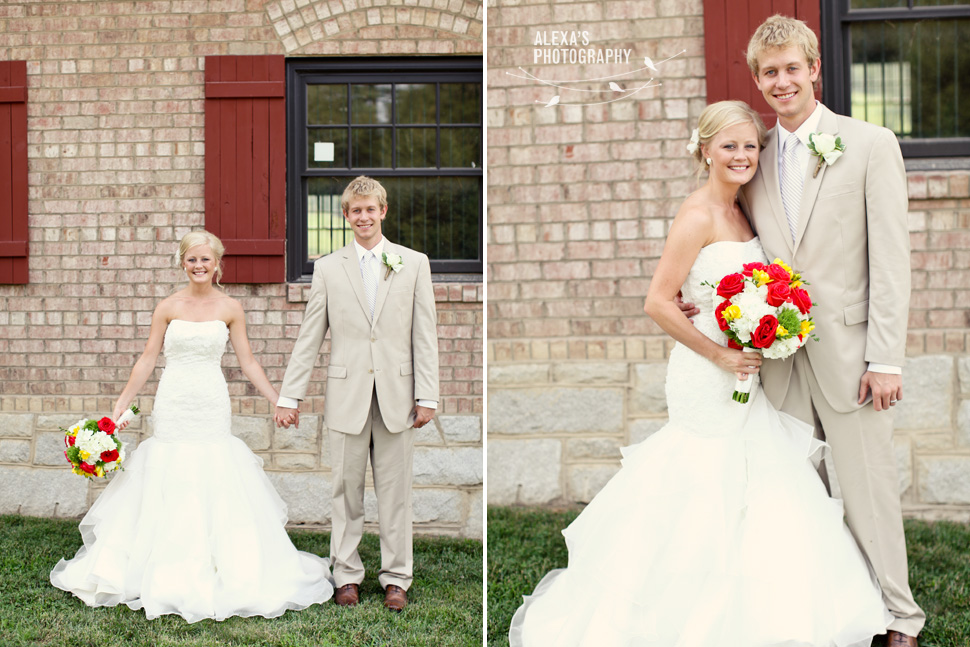 Seriously, what a perfect couple!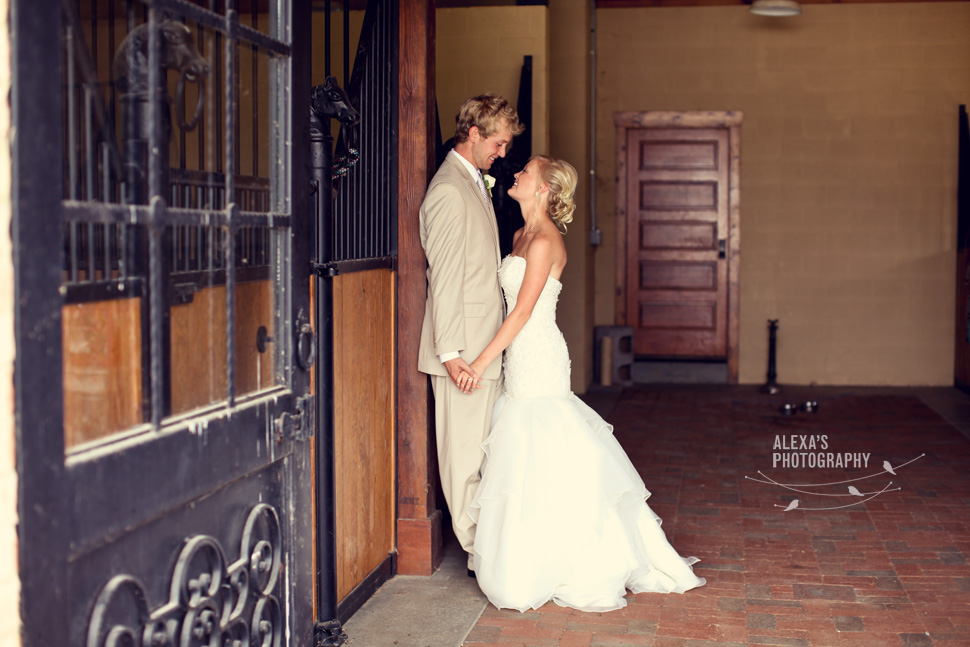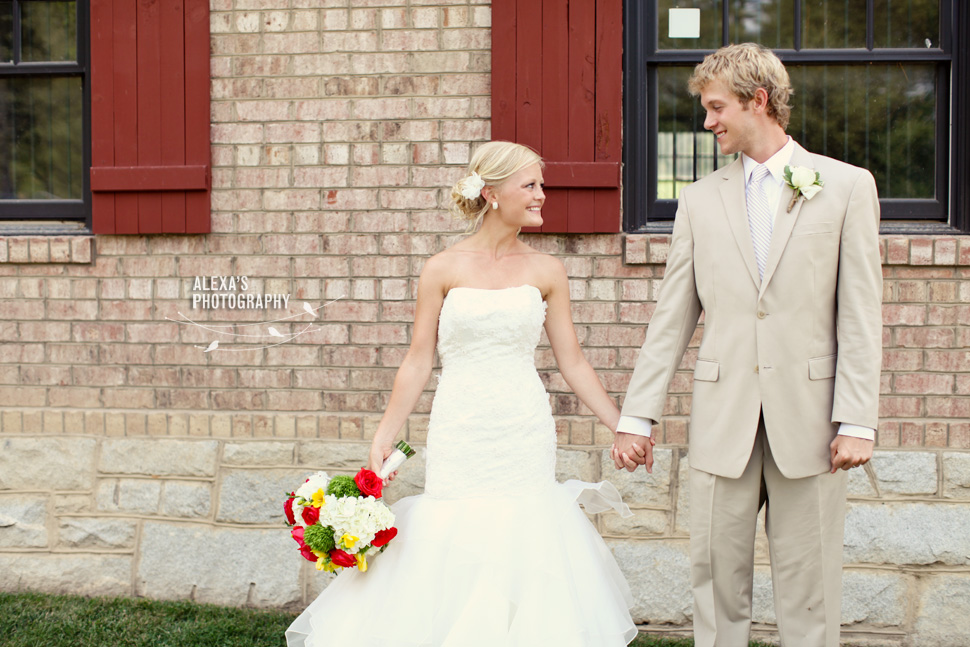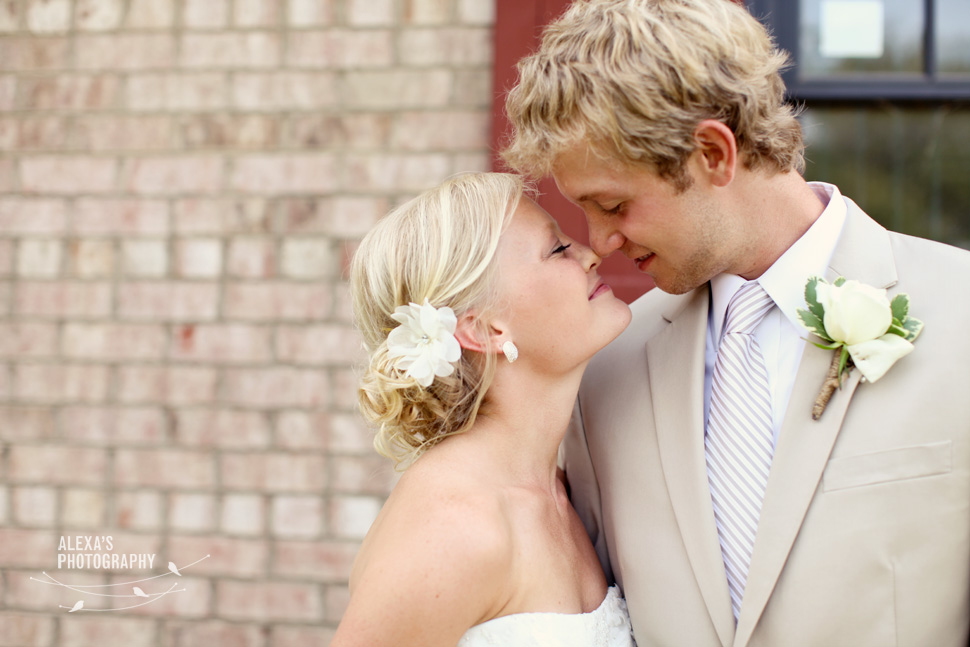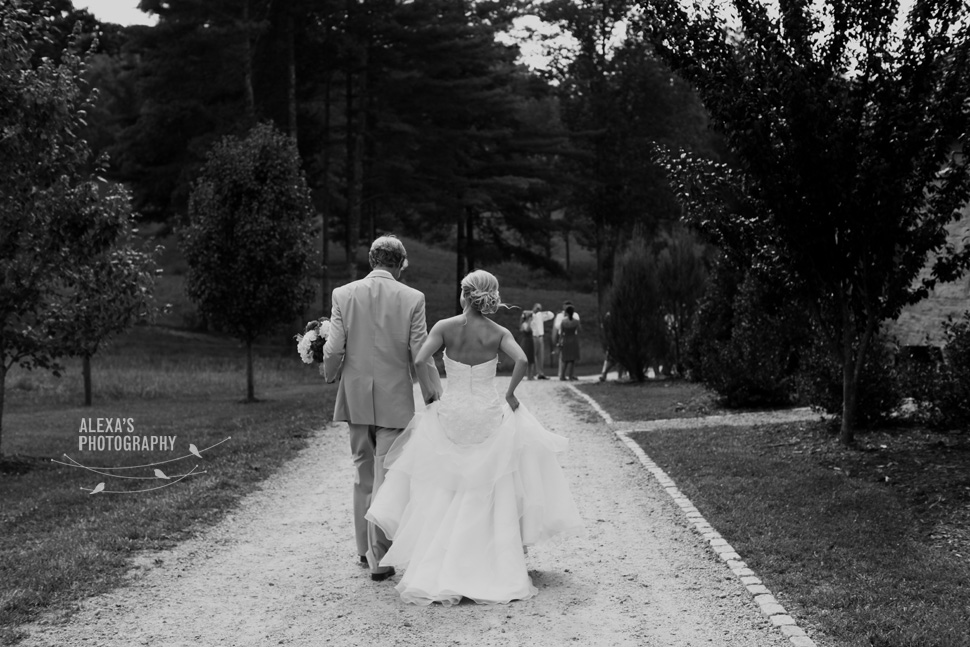 The barn was decorated with burlap, twine, and lace details. So rustic!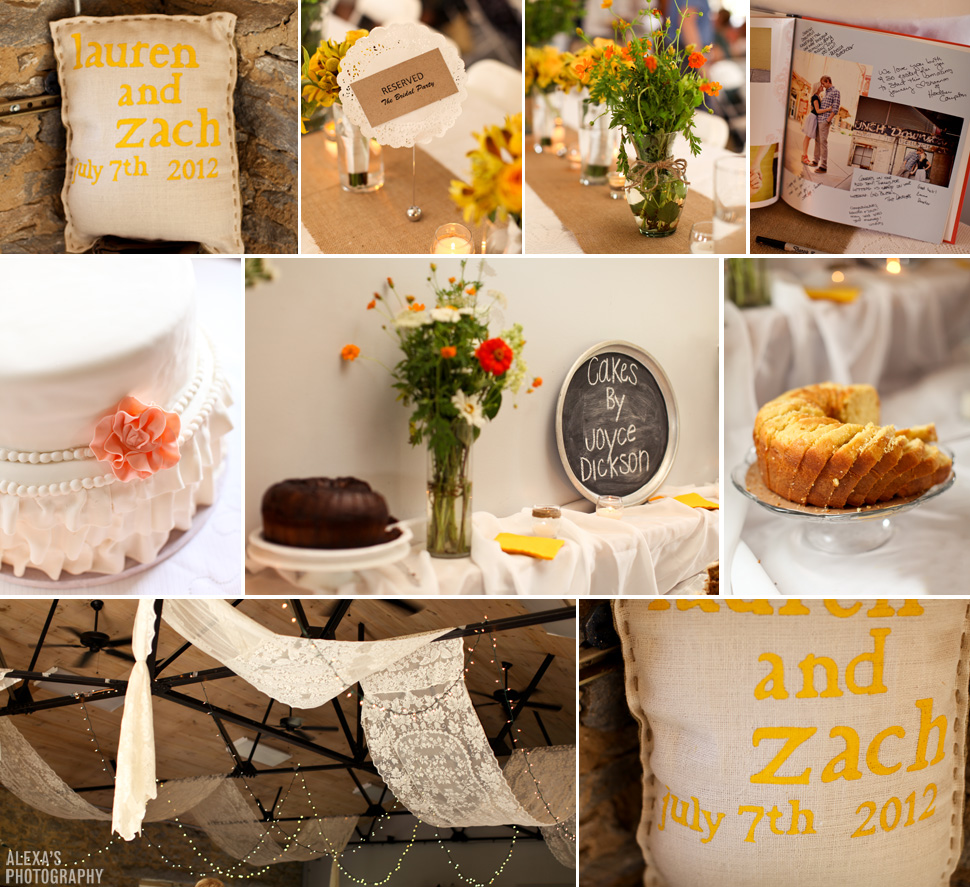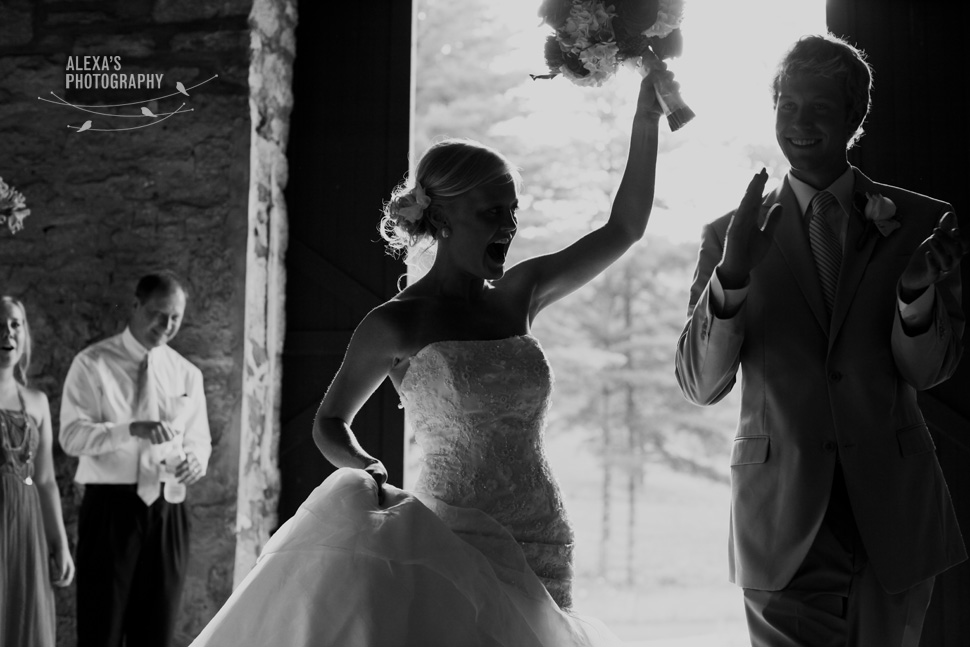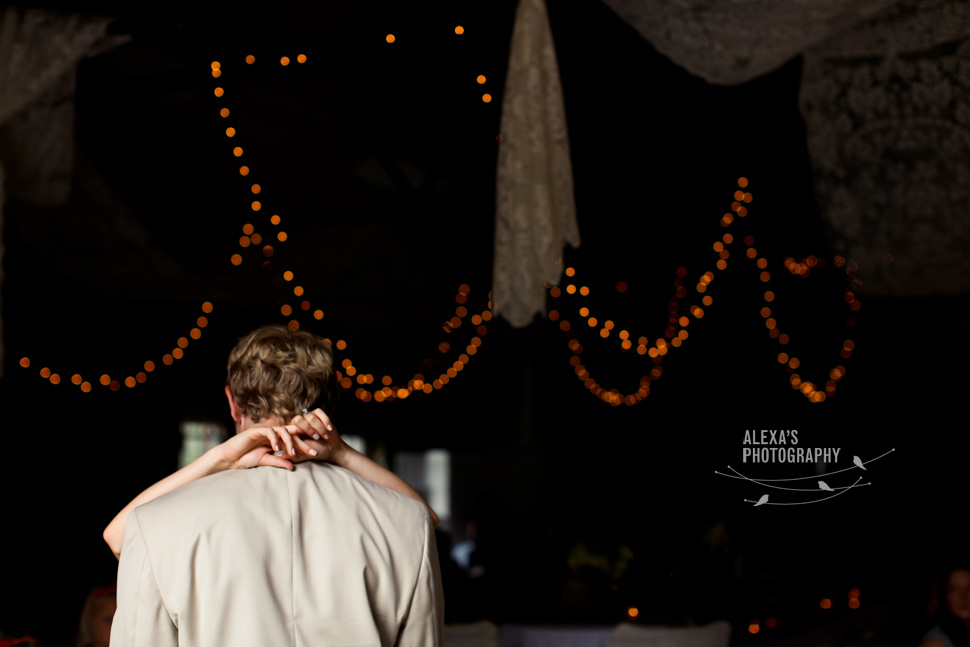 The barn doors were open during the first dance, allowing me to get this sweet silhouette of the Mr. and Mrs. :)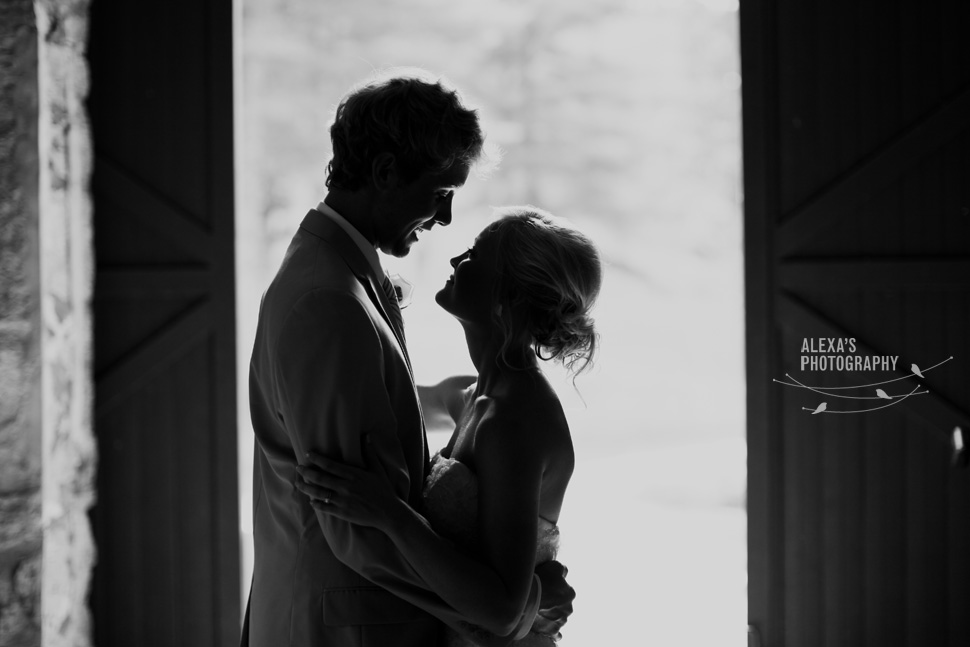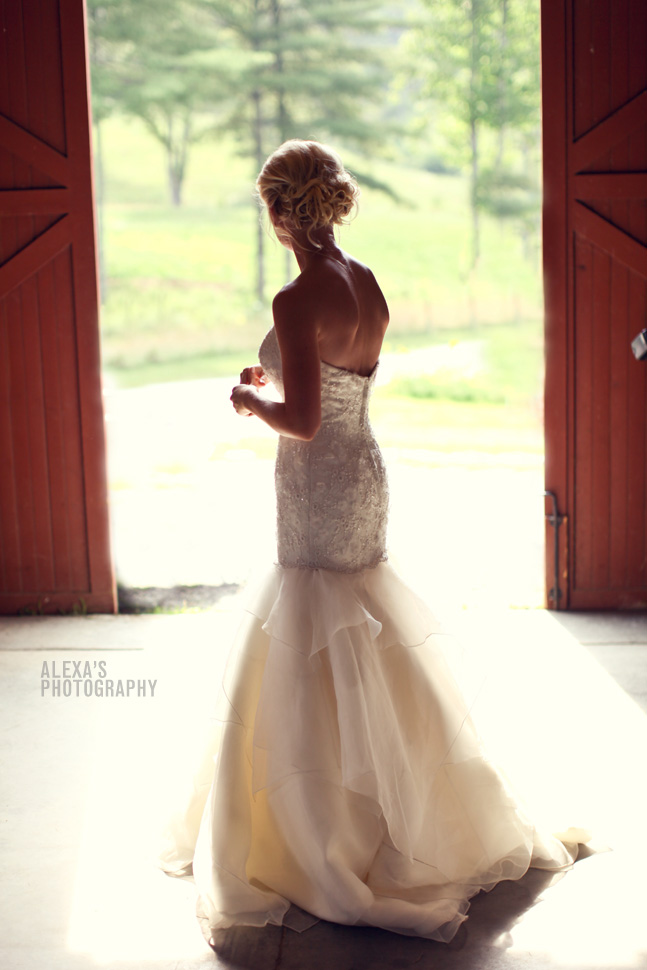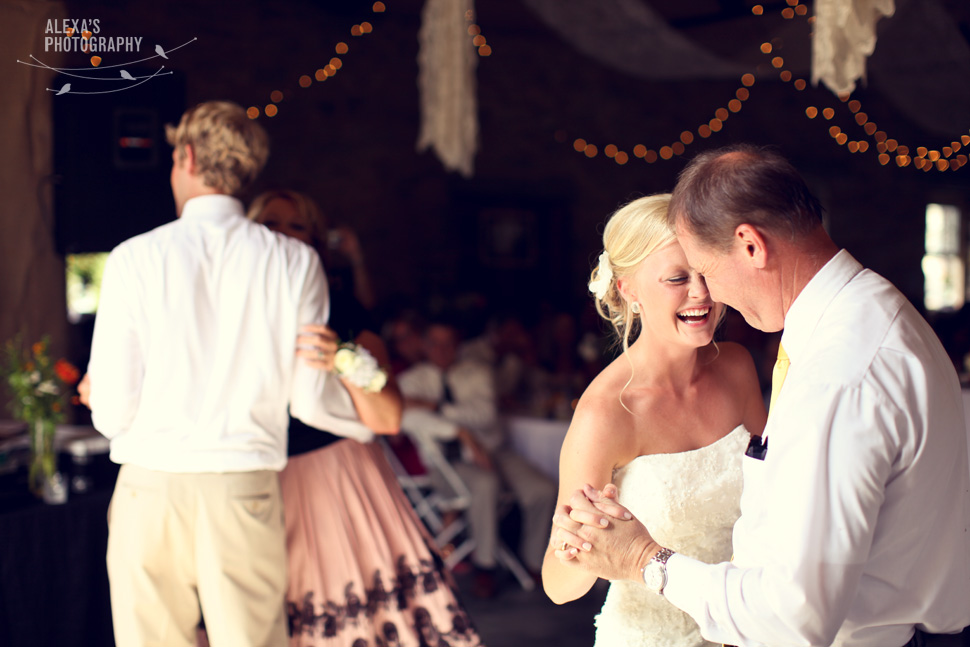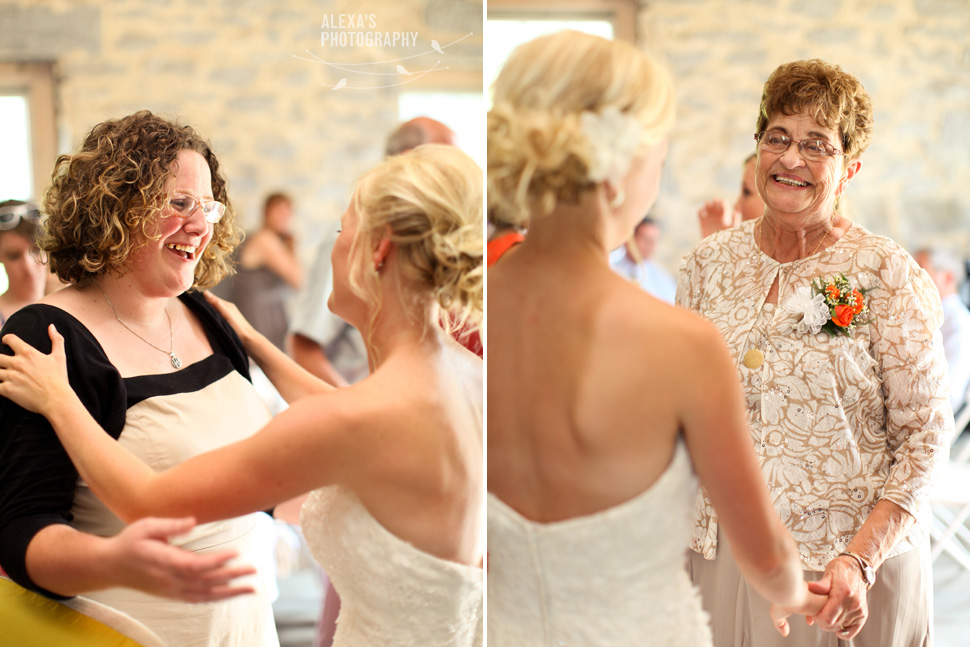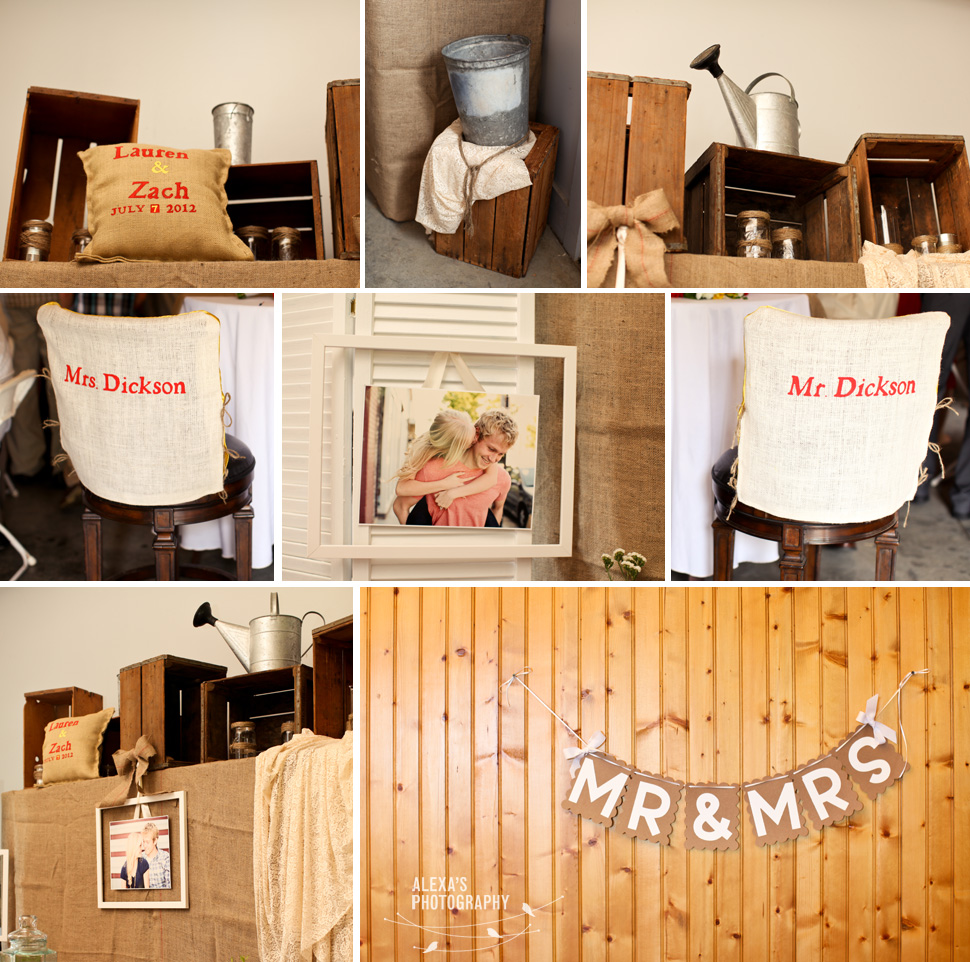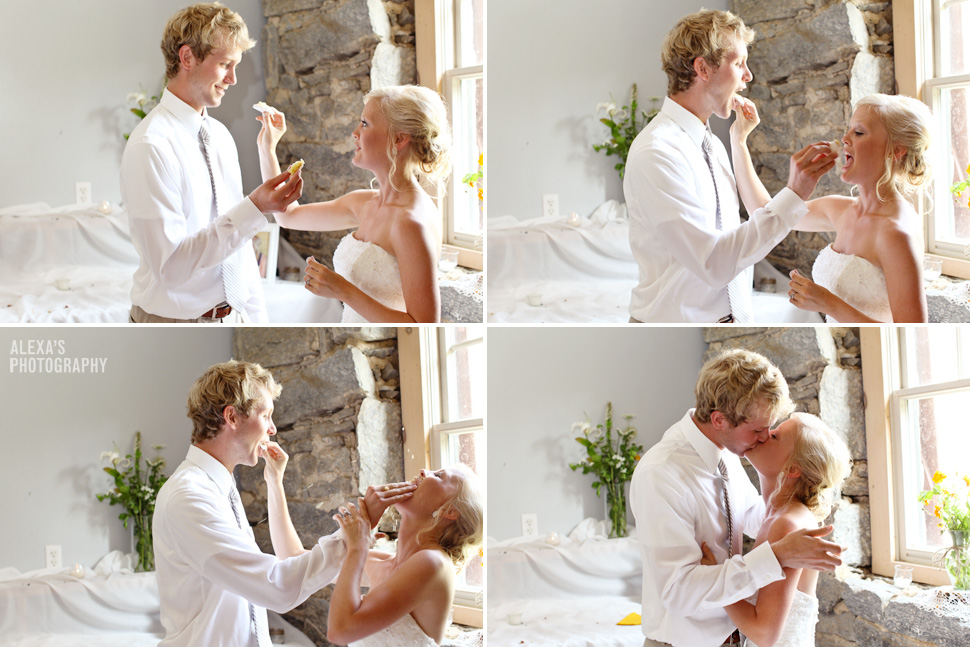 Right before the grand exit, I stole the couple away for another few minutes of portraits in the evening light. . .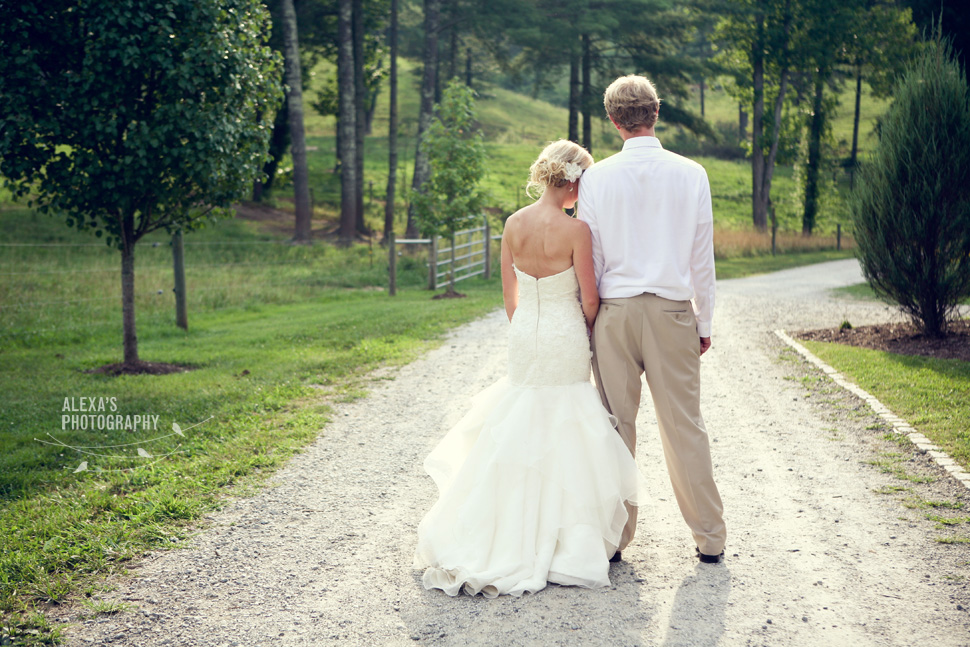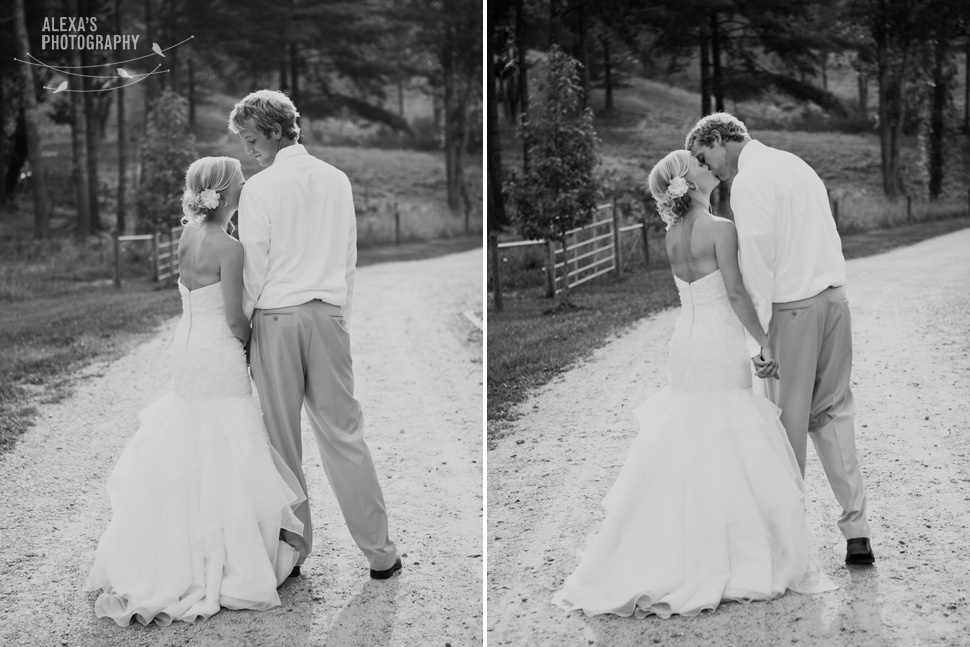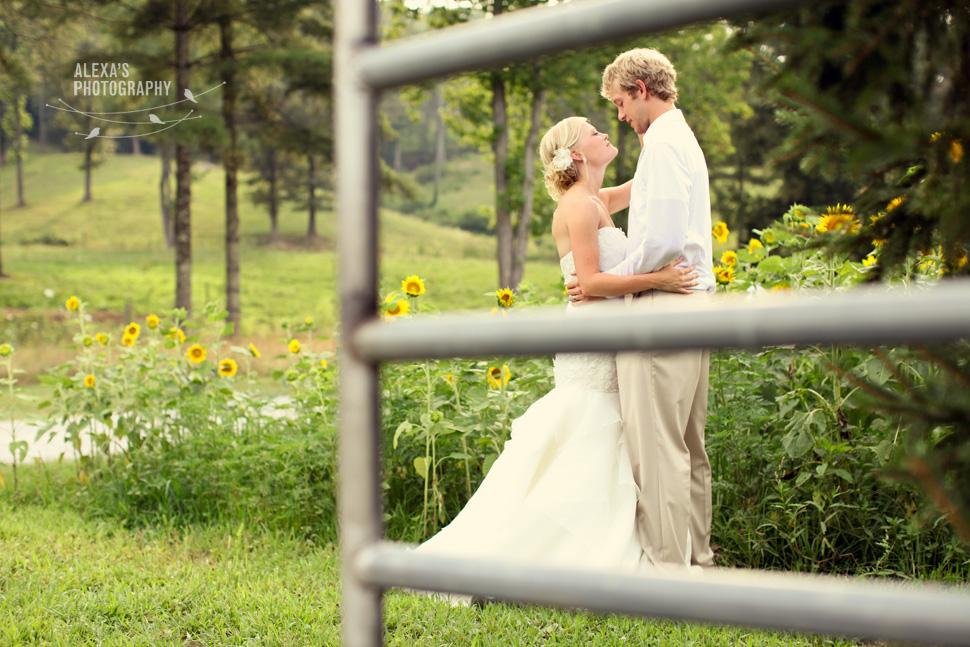 Check out this awesome little patch of sunflowers!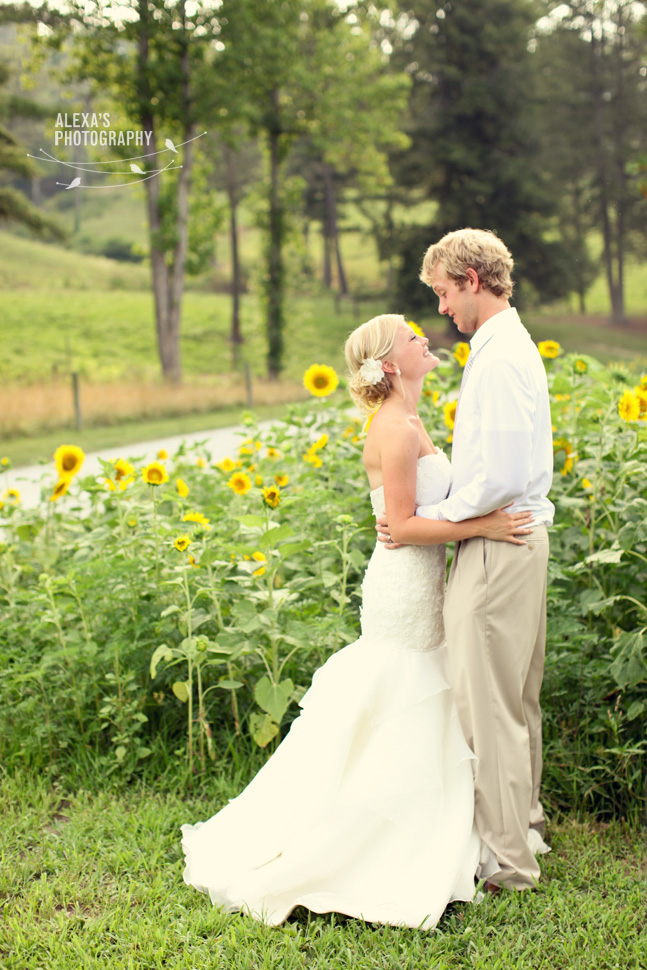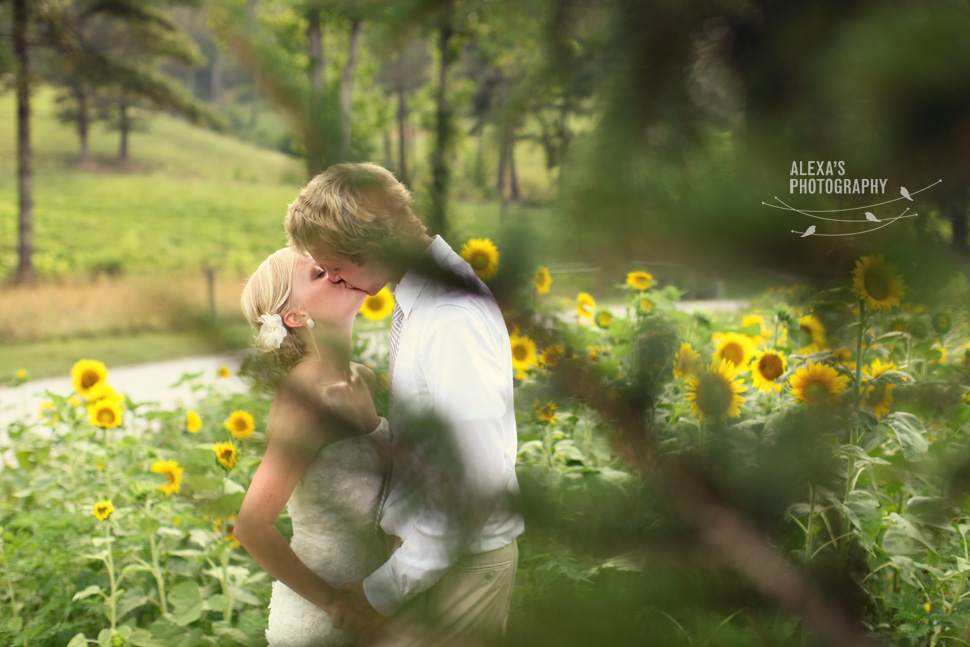 And of course we had to take photos in front of the classic red barn. . .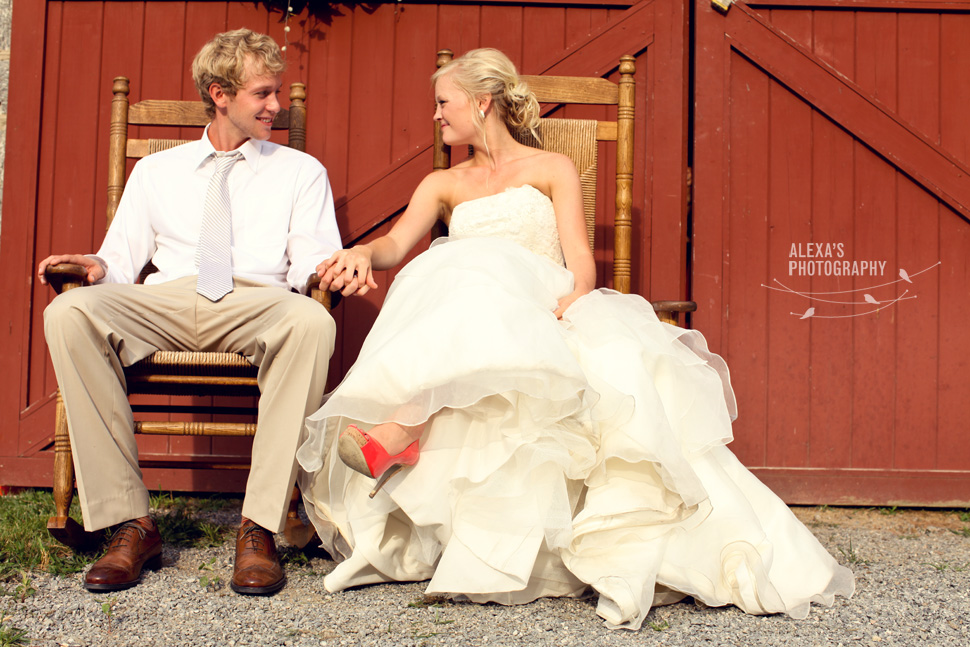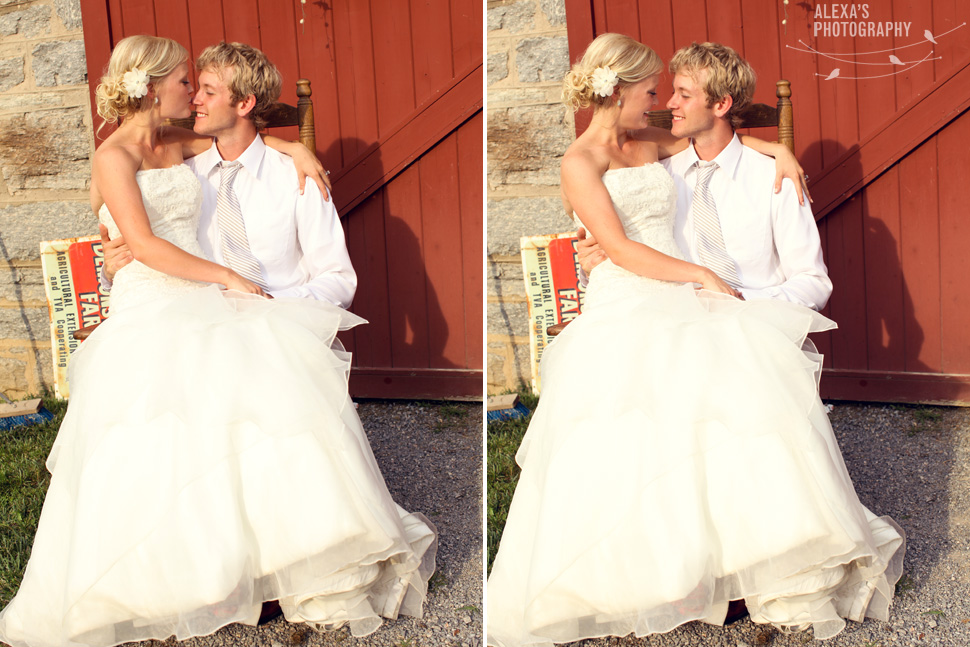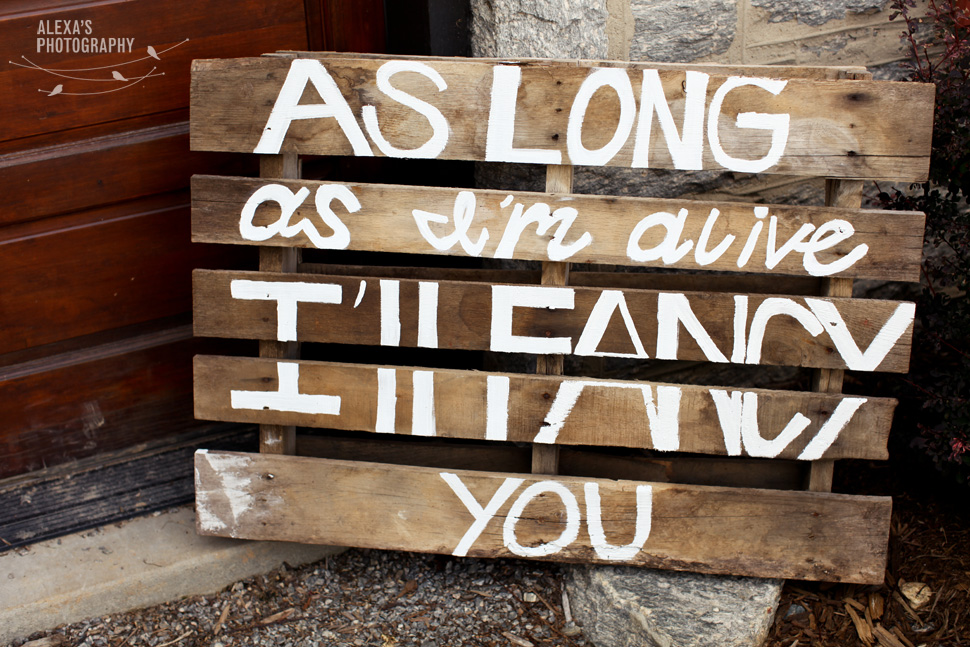 An outfit change and a birdseed exit. . .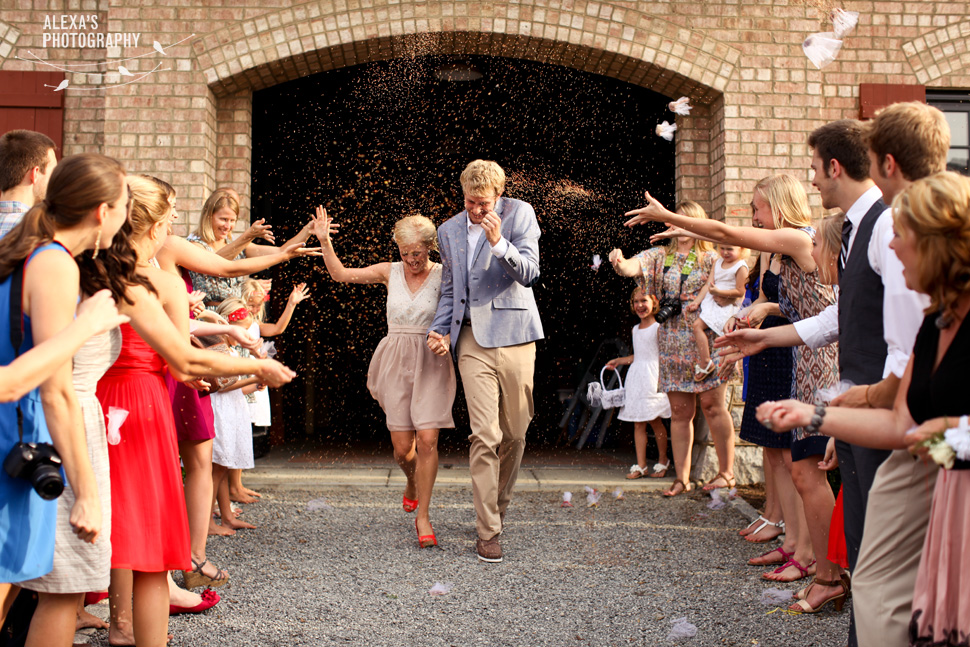 . . . and they're off! Congratulations you two :)