I love photographing couples that are relaxed, natural, and even goofy with each other and that made Lindsay + Nic the perfect subjects! We joked and laughed most of the session and I left feeling like I had spent the afternoon with a couple of friends. It was awesome! In the week leading up to the session we had the hardest time choosing a location. . . finally we decided to start at a local lake Marina. Turned out it was kind of a special place for these two! Lindsay's family lives nearby so they've spent time at the lake and Nic loves to fish and has been out on the water at least a few times :) Perfect!
We started warming up with a little cuddle time in the woods.
It didn't take long for these two to look like naturals!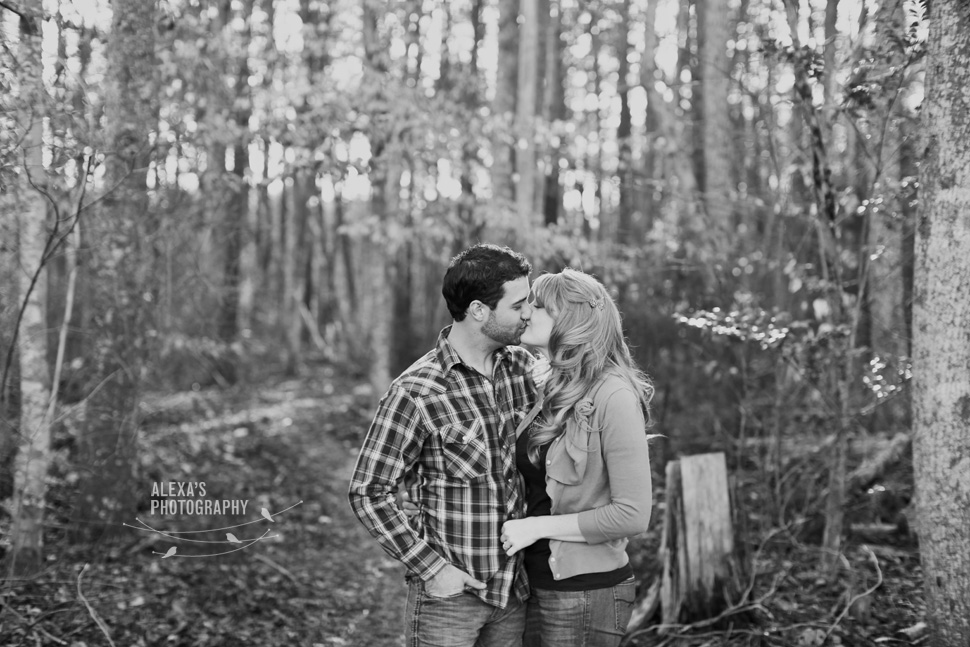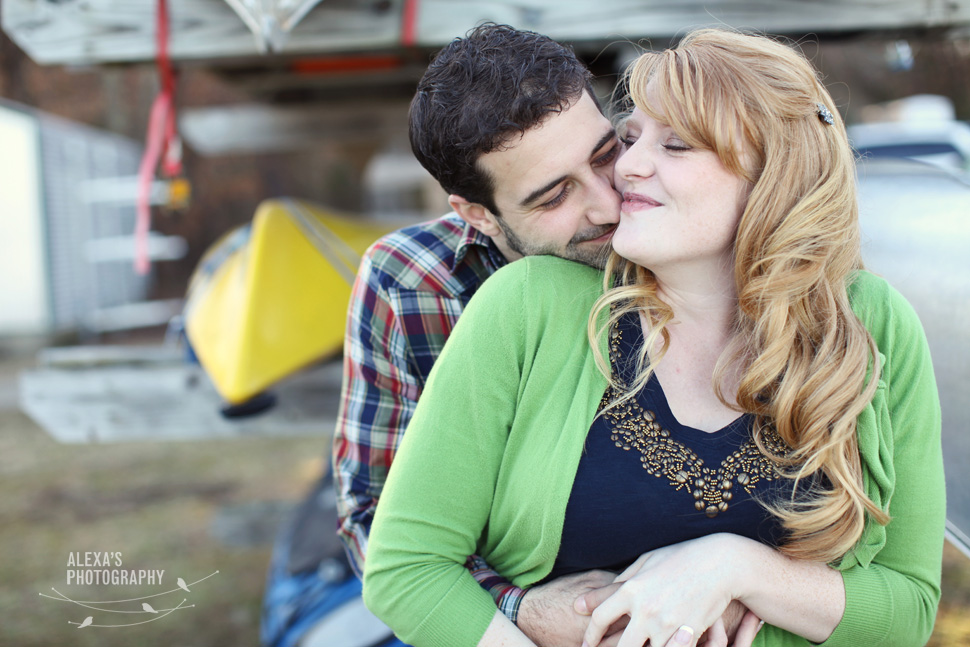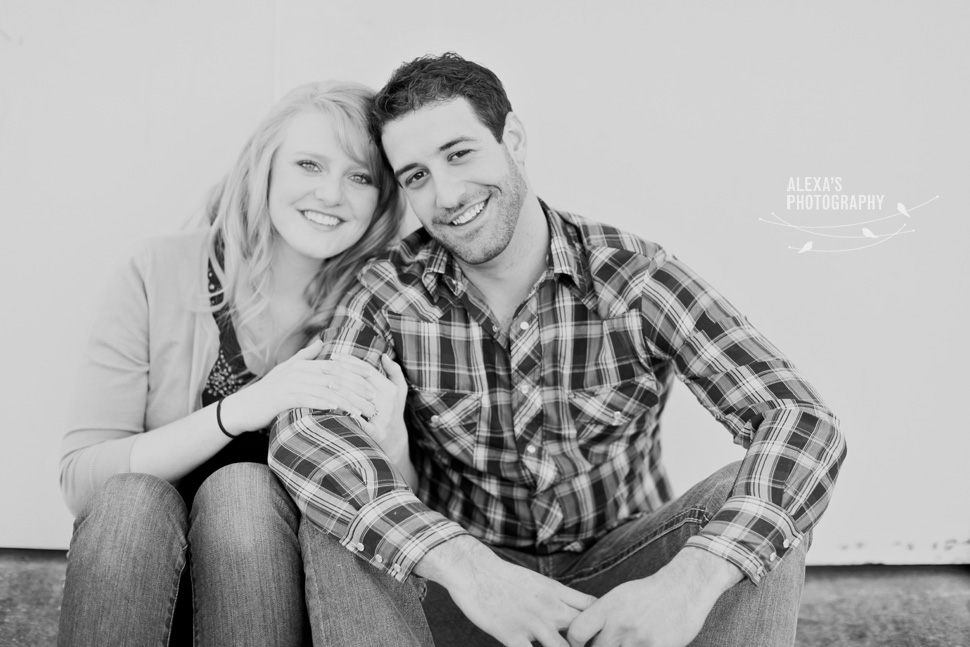 I love this photo on the right. . . I asked Nic to give Lindsay a 'smolder' look. He totally nailed it! haha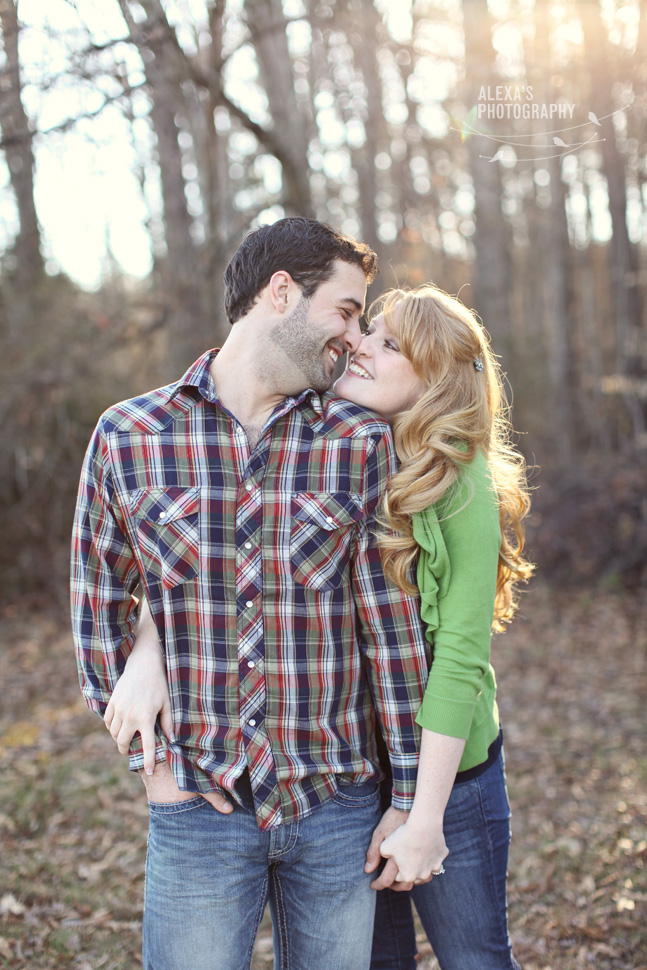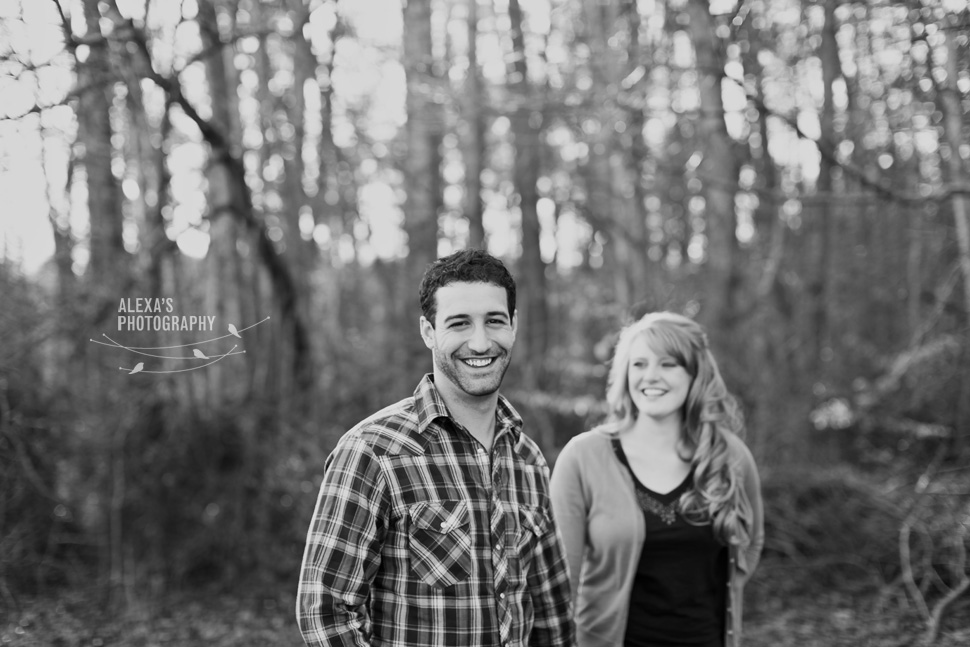 I'm pretty sure these two forgot we were in the middle of a session while they were on the dock.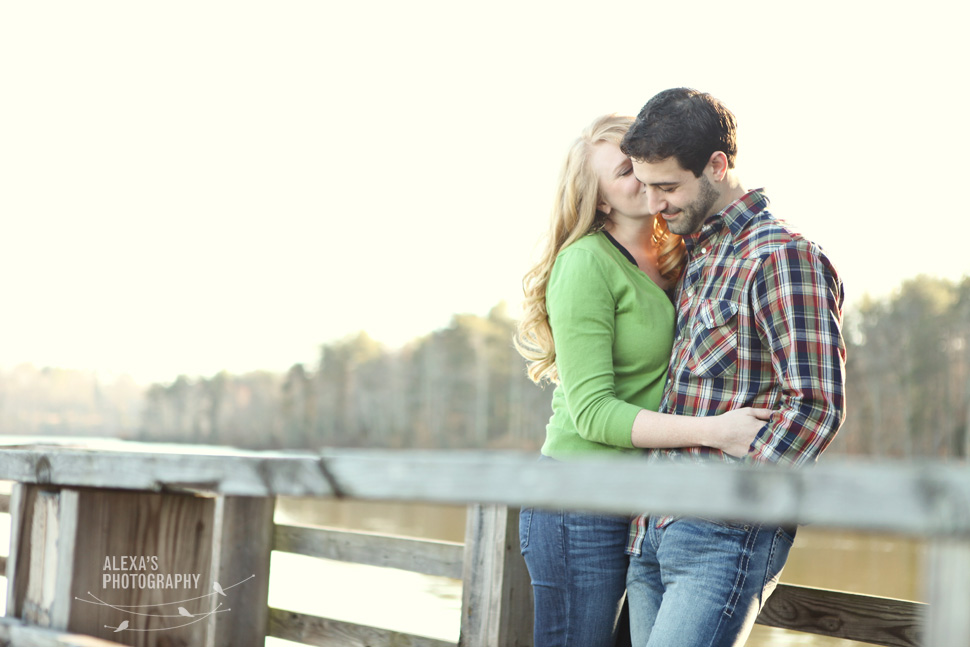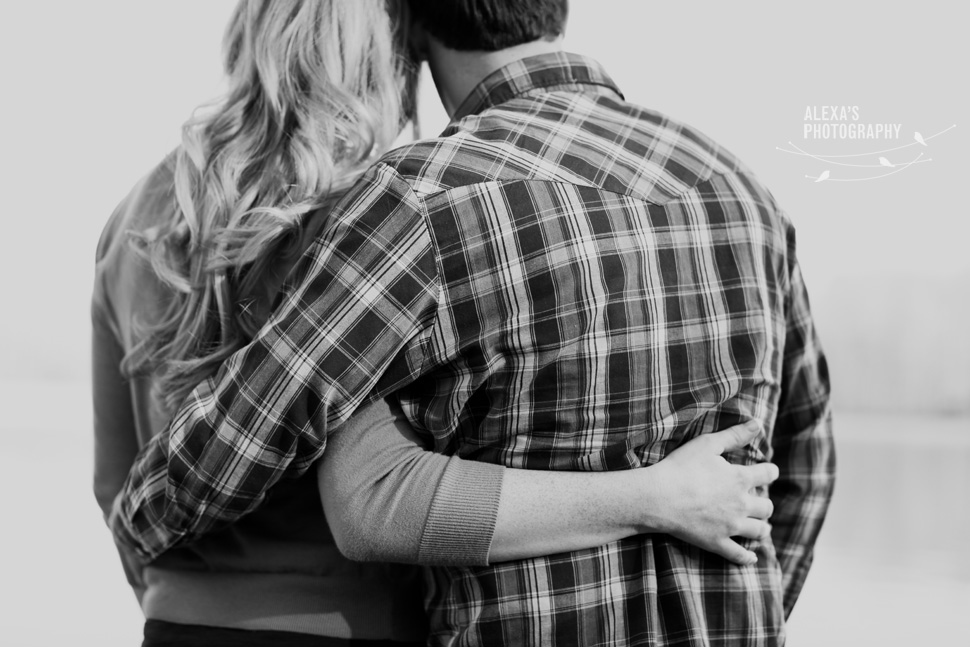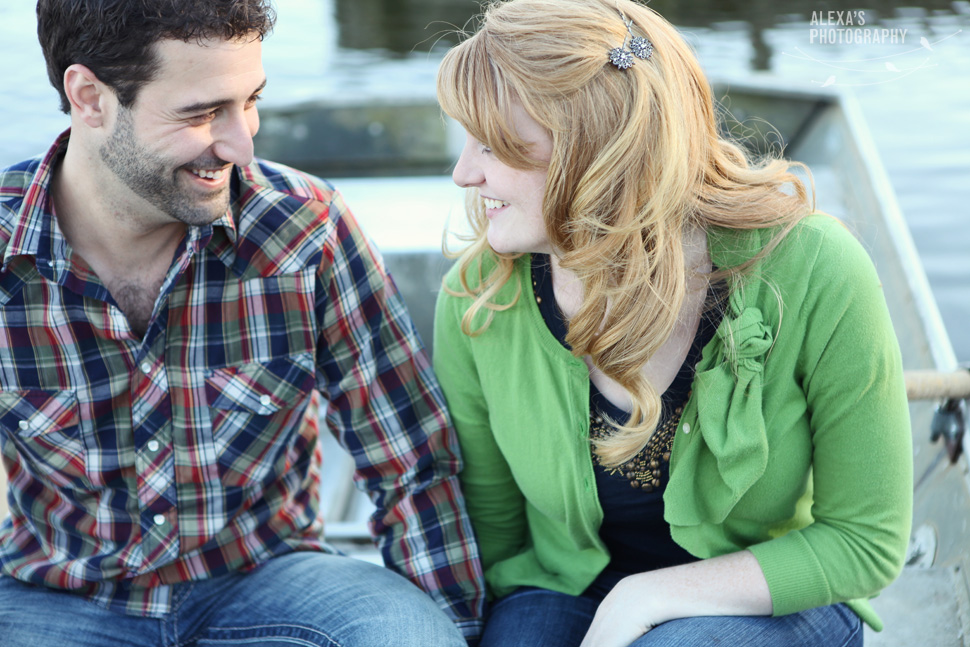 I love them and their matching cowboy boots :)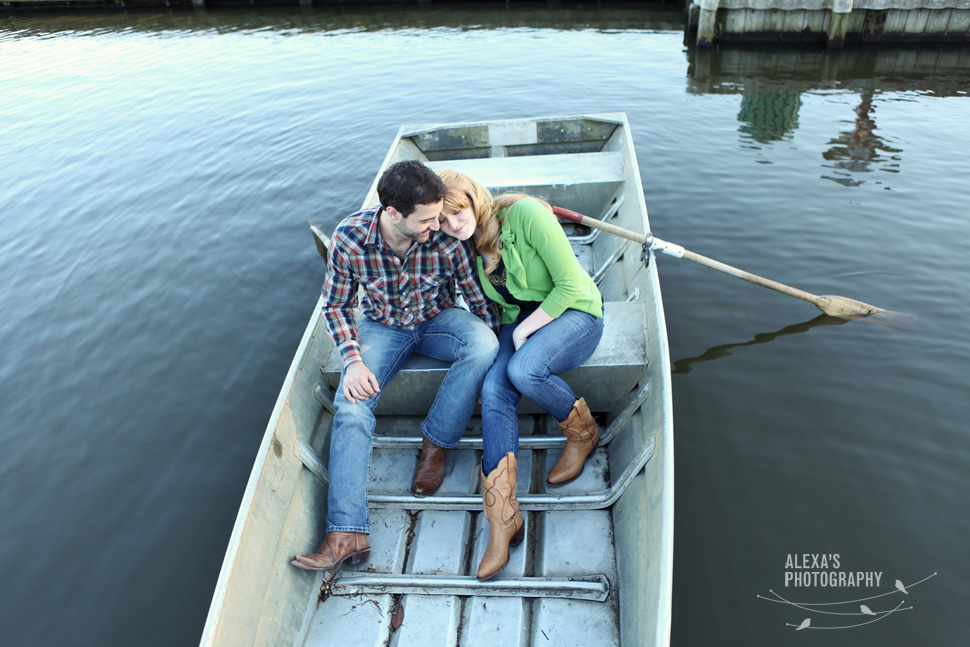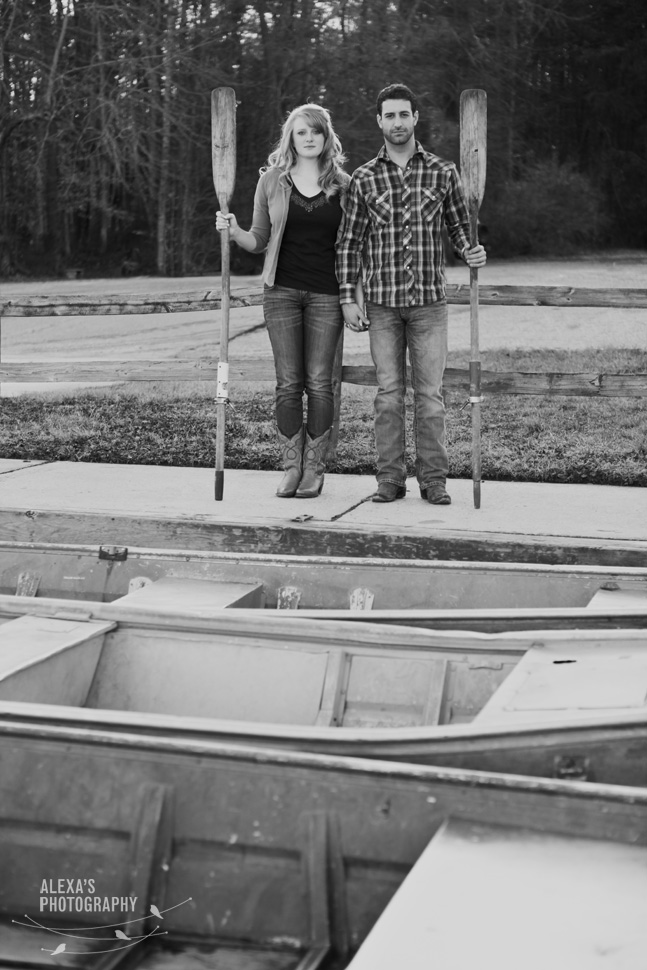 After the park, we stopped on the campus of  University of North Carolina Greensboro, where Lindsay and Nic first met just a few years ago.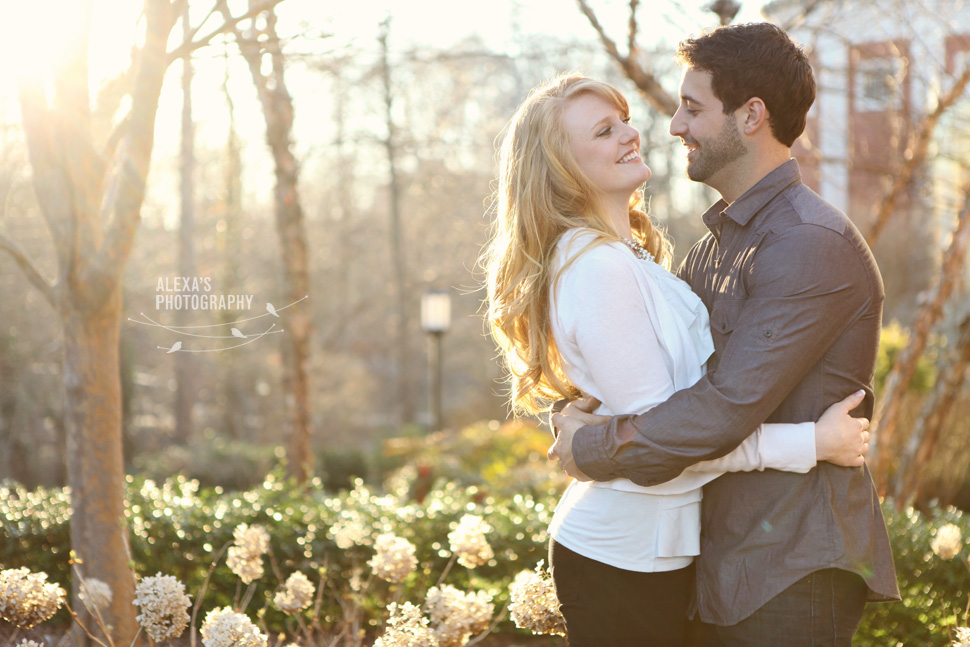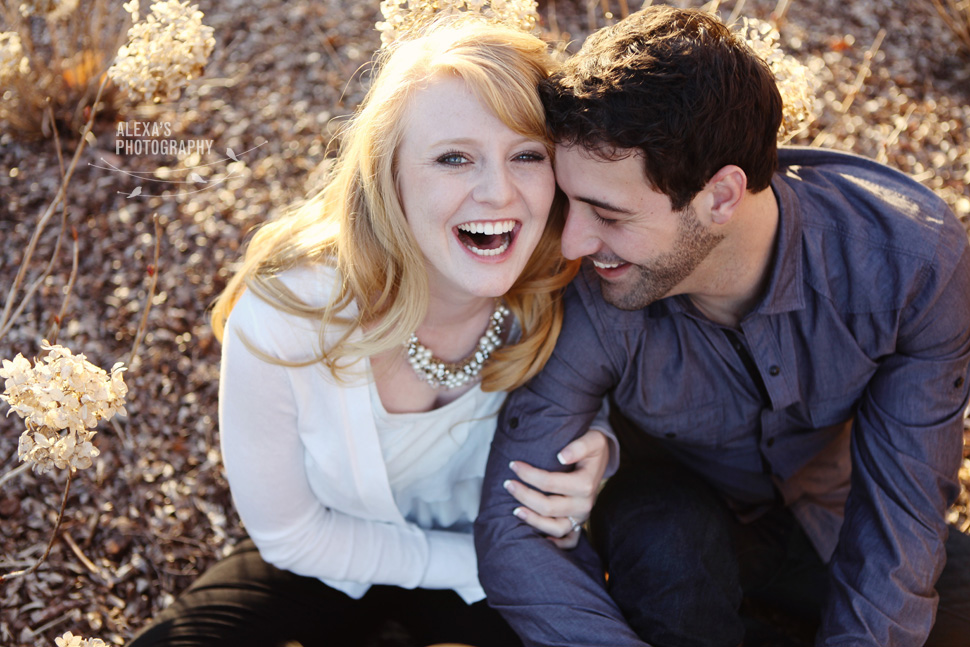 Yeah, they're just naturally this adorable together.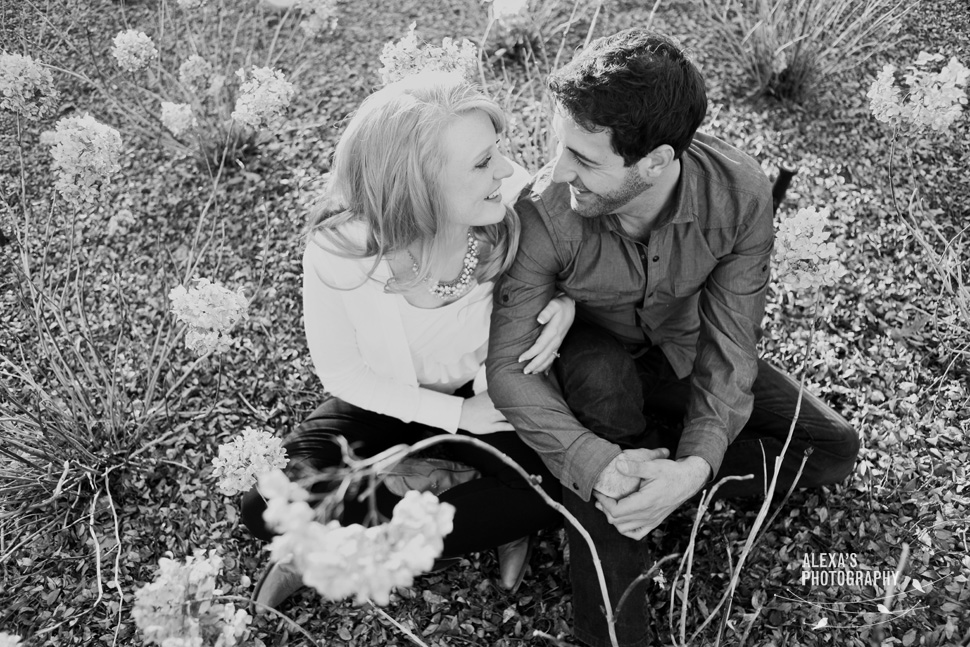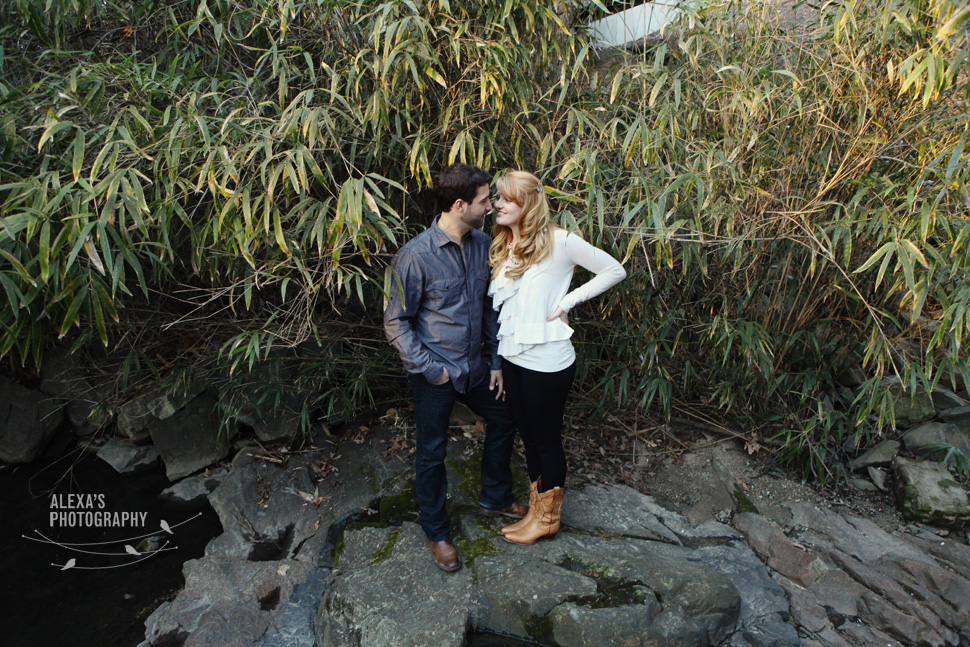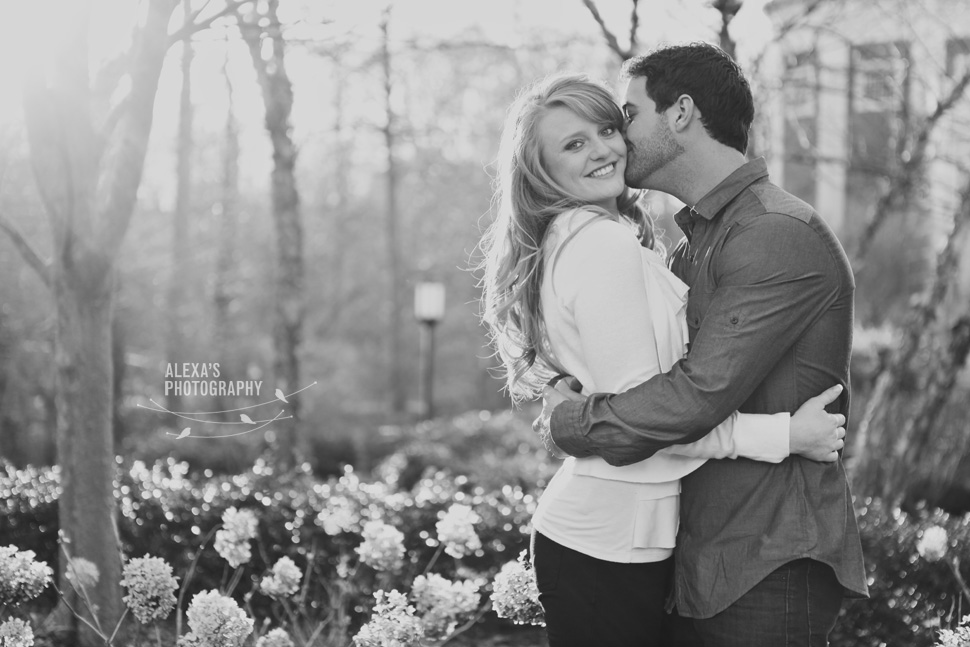 Nic took us to the spot on campus where he proposed in October. Right behind the dorm where they first met! So sweet.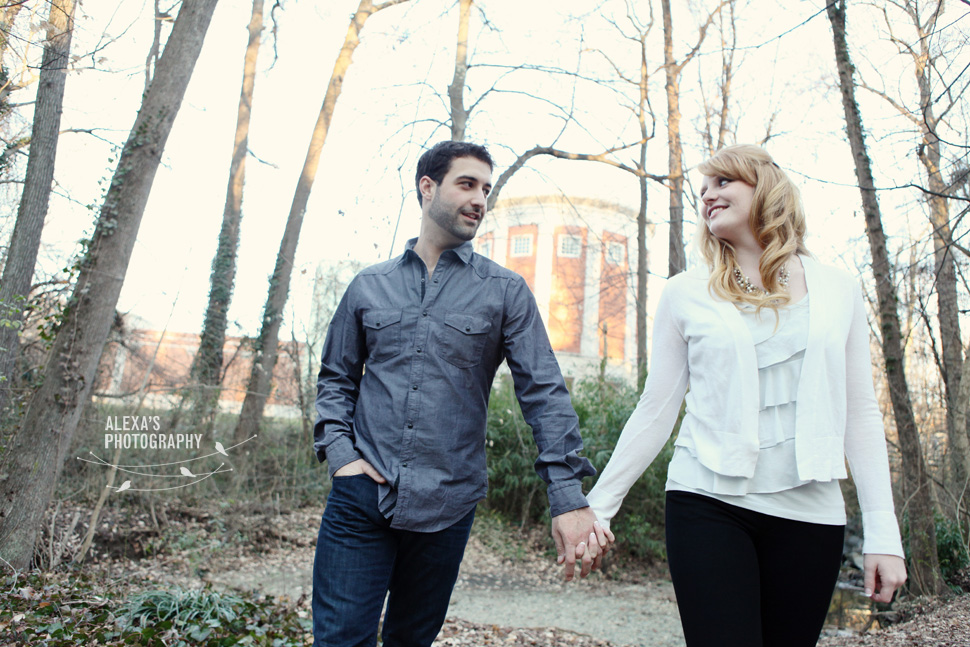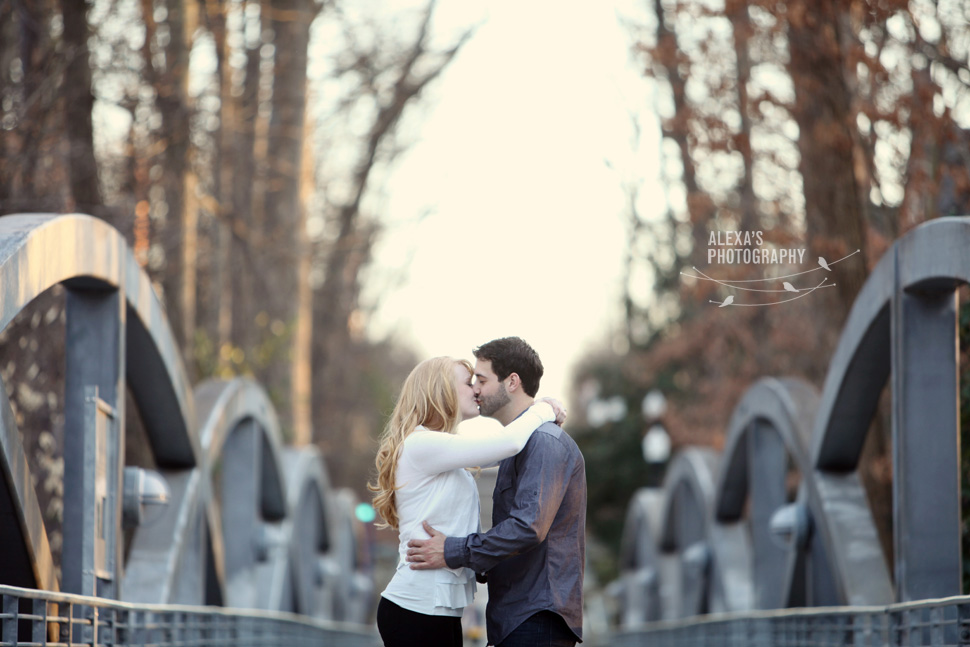 We shot this session on a Sunday afternoon so all the students were gone! It felt like we had the whole place to ourselves.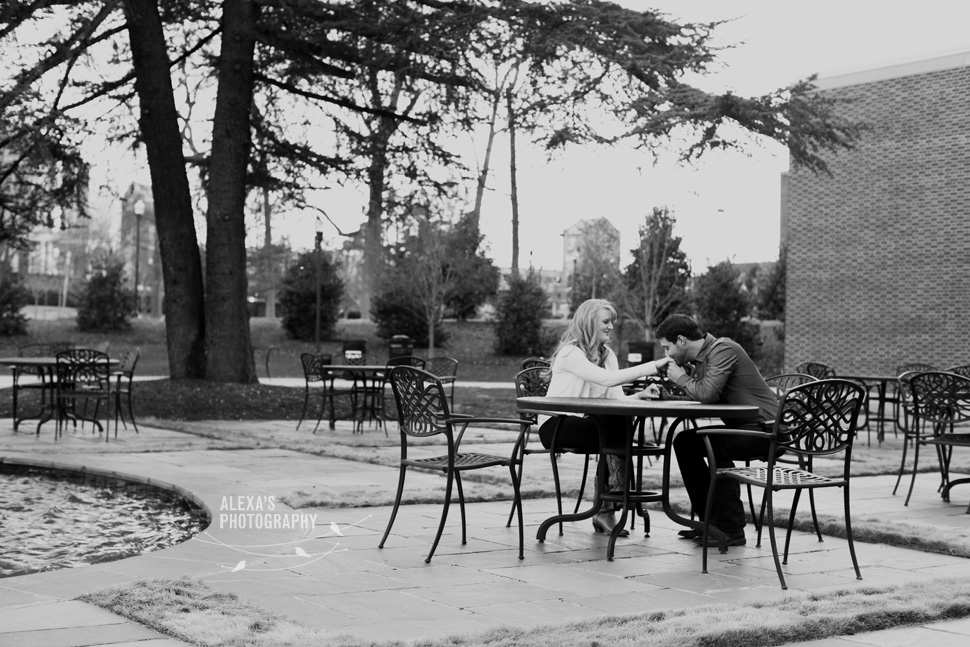 Oh, and how gorgeous is Lindsay? I can't wait to see her as a bride later this year!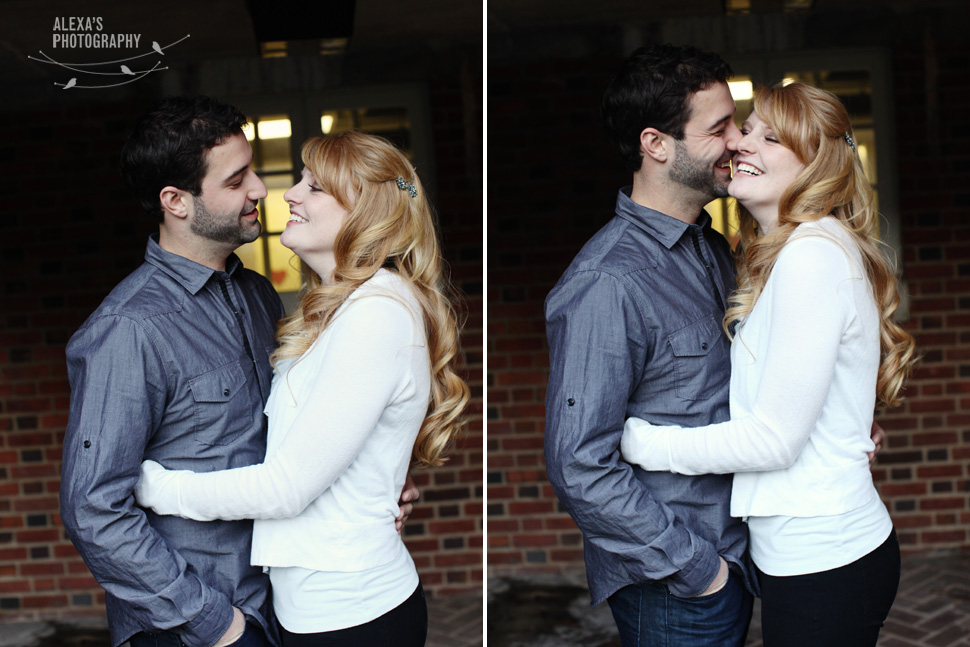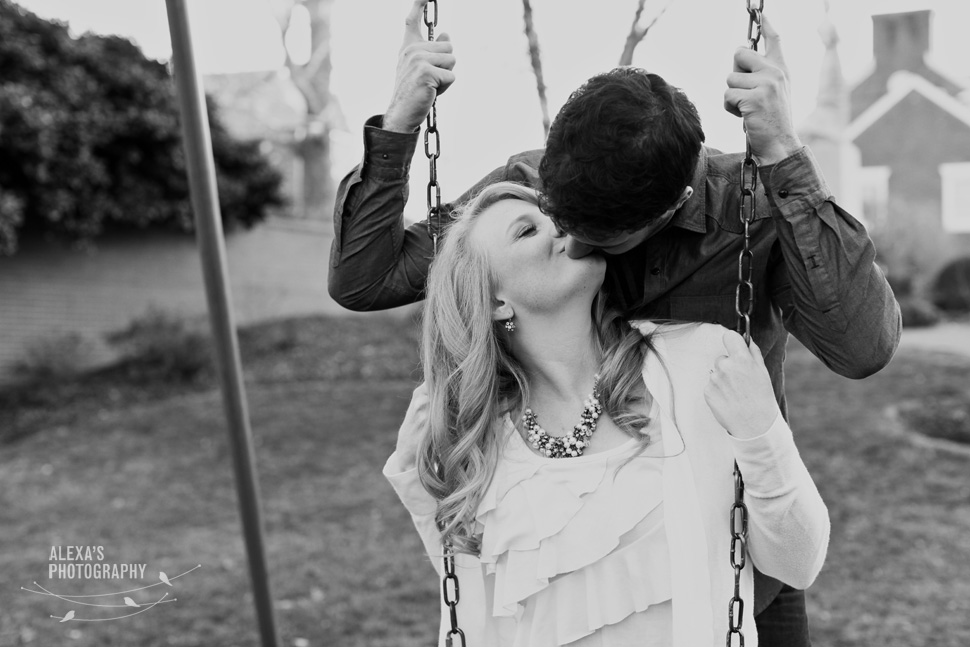 Nic was killing us with his smooth moves ;)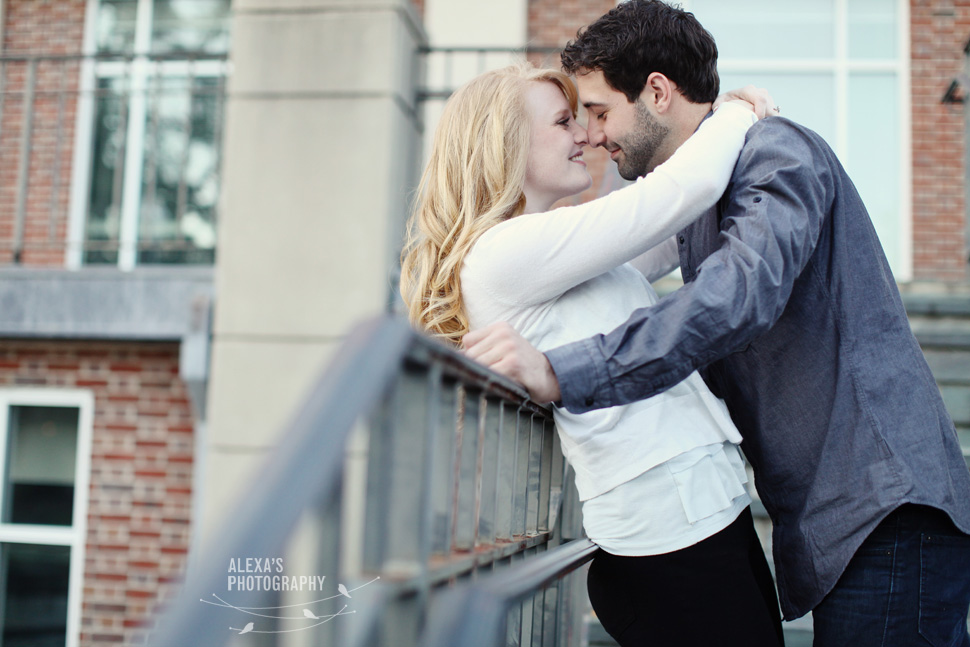 Nic + Lindsay, you guys are so great. I'm so thankful that you chose me to play just a little part in your story and I can't wait to be there when you become husband and wife in a couple of months.