As you all probably know, Mother's Day is just a couple of weekends away! I'm sure you have been getting e-mail newsletters, mail, and advertisements that all tell you what you have to buy to "show mom how much she means to you!" and I'm not going to do that to you, don't worry ;) Yes, us moms like to know we're appreciated but all I need is a smile from my little man to know it's all worth it! I'm sure you other mamas know what I'm talking about! But any excuse to have photos taken is a good reason, in my mind :) So I'm offering mini-sessions the Friday + Saturday before Mother's Day… check out the details below! Also, check out how stinkin' adorable my son is. . .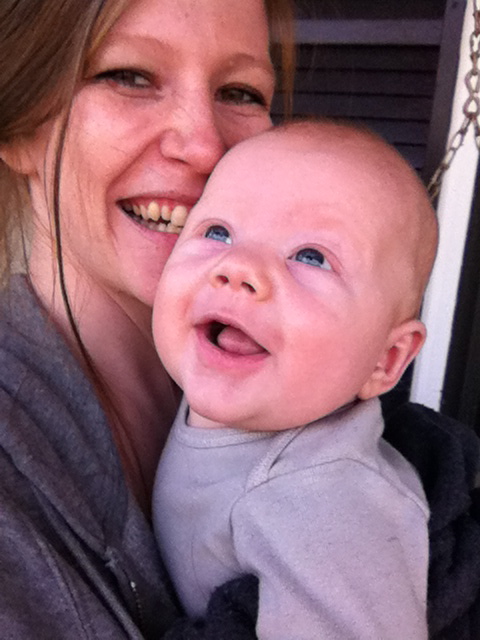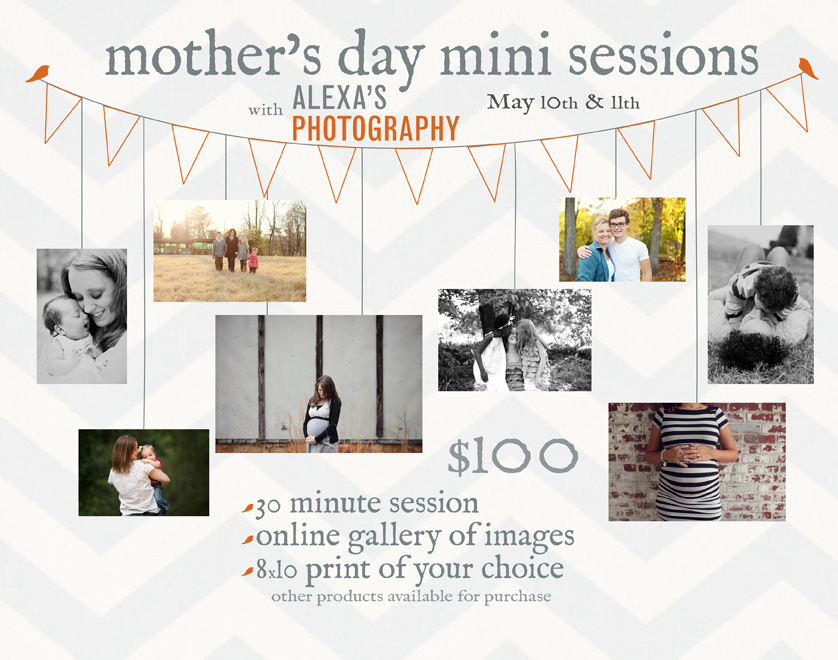 The details : 
Mini-sessions will be held at my house off Lawndale Dr. in Greensboro. I want these sessions to have more of a relaxed,  real life feel than a posed "formal portrait" (though we'll make sure to get a smiling group photo as well). Plus, it's kind of a built-in rain plan ;) I'll also have some backdrops set up in the house and outside in the yard – there will be plenty of different areas to shoot!
Yes, the sessions are technically for Mother's Day and would be great for moms to do with their little ones but the sessions are open to anyone – Grandma's + grandkids, moms and kids of any age, and those of you that are pregnant but may not have your little one by this Mother's Day (a mini maternity session!). And if dads are around and want to hop in for a quick family portrait, that works too :)
Email me at hello@alexasphotography.com and list your preferred time slot! I'll then send you an invoice for the session that you can pay online. Address of session location and other details will be sent after your session is claimed + paid!
    Friday, May 10th time slots :                                                                     Saturday, May 11th time slots :
10:00 – 10:30am                                                                                                             10:00 – 10:30am
11:00 – 11:30am                                                                                                              11:00 – 11:30am
12:00 – 12:30pm                                                                                                              12:00 – 12:30pm
1:00 – 1:30pm                                                                                                                    1:00 – 1:30pm
4:00 – 4:30pm                                                                                                                   4:00 – 4:30pm
5:00 – 5:30pm                                                                                                                    5:00 – 5:30pm
6:00 – 6:30pm                                                                                                                     6:00 – 6:30pm
I'll try to mark off slots as they're claimed. More time slots will be added if needed :)