Do you guys feel as overwhelmed as I do at the thought of Christmas already being here? I mean, we still have two and a half weeks to go but I start looking at my calendar and it's like – when will we go see Christmas lights? And how can I shop with three boys under four!? (Answer : Amazon Prime) And I have to decorate! And bake! And we have to visit family! And then, ohmygosh, it's Christmas already.
I'm trying to slow down and savor the season and I thought making a list of my favorite Christmas things will help me do just that. We have plenty of time and I'm going to enjoy what I can! So, here are some of my favorite Christmas-y things :
Decorating for the holiday
I get my love for crafting from my mom, who is incredibly creative and an amazing home decorator. She makes everything so pretty and cozy at the same time! I especially love her Christmas decorating. Because of her, I take my three boys into the woods and chop greenery for our mantle then spend all day trying to twist it into something pretty because she made it look so easy!  Unfortunately, I'm not quite as good as my mom at decorating. But I do love to try!  If you need help in the area of decorating-with-greenery, Amy Lynne Originals runs the Winston Salem Flower School and you can attend a class to learn how to make your own wreath or holiday centerpiece! It's the greatest. You don't even have to chop your own greenery! Jump on it, though, there are only a couple of classes left this month!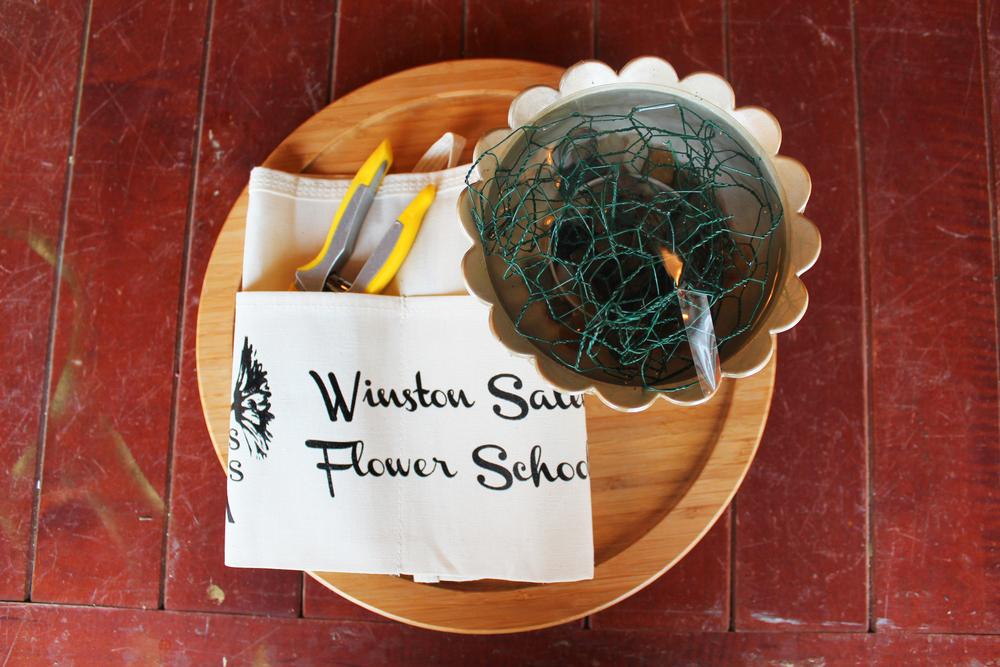 If you want your house to be pretty this season but struggle with decorating, this is my other favorite thing :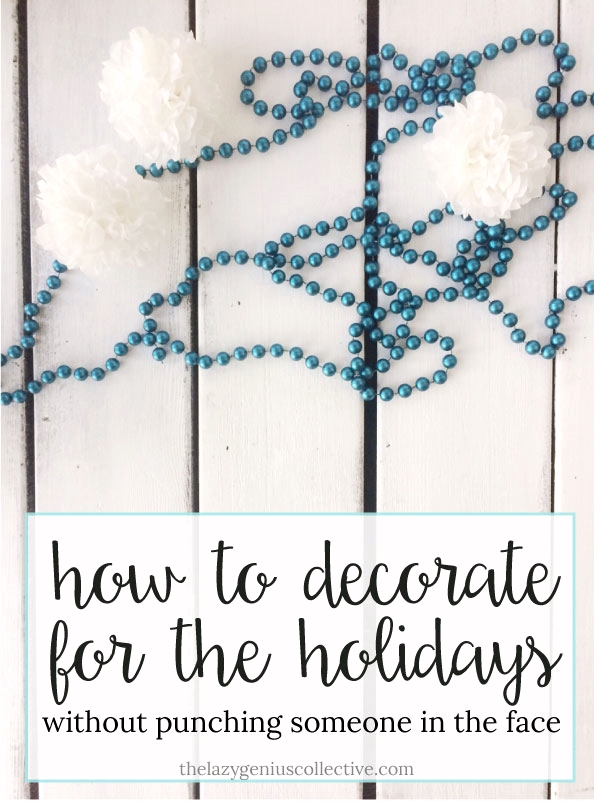 My friend Kendra is so fun. And funny. And real when it comes to hard topics. She wrote this little guide on how to decorate for the holidays and it is so helpful! And also hilarious. I revisit it every year.
Christmas music
I'm one of those people that won't listen to Christmas music until after Thanksgiving and then I want to listen to it all the time after that. Some of my favorites are :
A Christmas Album – Bright Eyes
Songs for Christmas – Sufjan Stevens
Christmas – Michael Buble
And White Christmas – Daystar Worship. This is a Christmas EP that my church produced a few years ago and I played accordion on it. How fun is that? Did you know I have that skill? Here's a video to prove it O Come O Come Emmanuel. 
All the baked goods.
I love baking. Christmas is a great excuse to bake (and eat) treats all the time, right? Growing up, our traditional breakfast on major holidays (Easter, Thanksgiving, Christmas) is this Cream Cheese Braid (originally from Southern Living Magazine). It's basically the best part of Christmas morning.
Traditions
I'm really big on family traditions. My family was never really formal about it but there were definitely certain things that we did on certain days or around the holidays. One of my favorite things as a kid, and most favorite things as a parent, is the way my parents did Christmas morning (and the way we do it now for our kids). There was no waking my parents up at 5:00 in the morning to open presents. Nope. They put a ribbon across our doorway and we weren't allowed out until breakfast was ready. Then, once we were able to cut the ribbon and leave our rooms, we didn't open any presents until everyone was finished eating. The anticipation is KILLER.
Christmas Eve talent show. They're mostly made up talents. Think that scene from Dan In Real Life. It's the best.
Silly string fight. My parents always put a can of silly string in every stocking and after all the presents are opened, it's fair game for anyone to start the fight at any time. We used to do it in the house but that's really messy and, well, we're adults now so mom sends us all outside.
Late night Christmas Eve. This is my real favorite tradition. Now that we have kids, Jonathan and I get to stay up late Christmas Eve wrapping and putting together presents. We watch all of The Office Christmas episodes and drink real hot chocolate.
What are some of your favorite Christmas things? Share in the comments!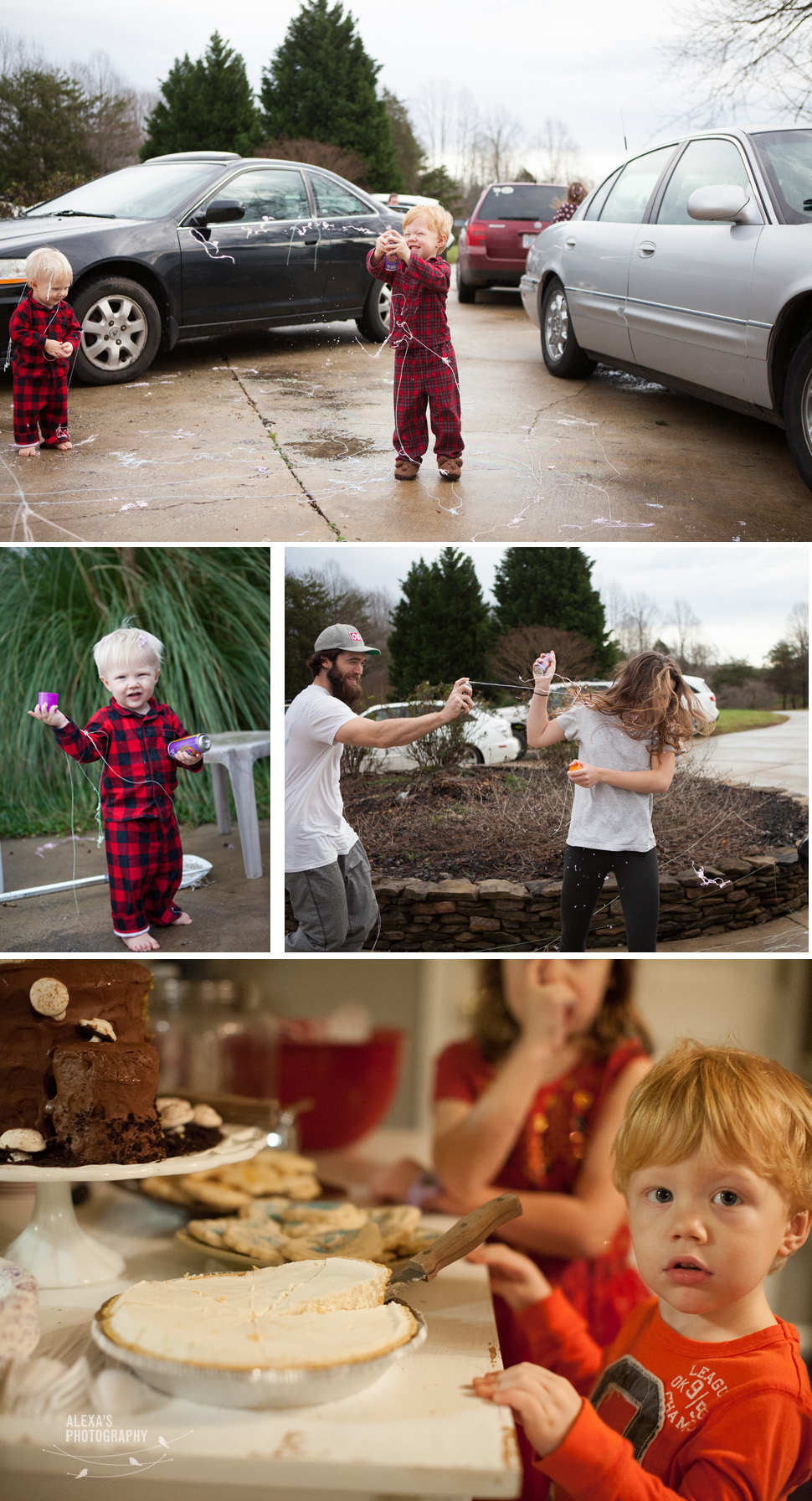 *Some photos in this post taken from various linked websites.
Save